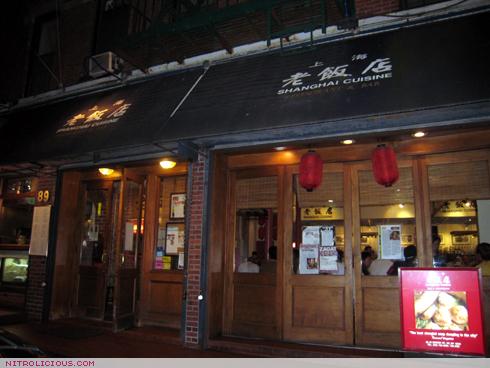 Shanghai Cuisine
89 Bayard Street @ Mulberry Street
New York, NY 10013
212.732.8988
The Scene
With menu items like pig stomach, chicken feet, and duck tongue, this eccentric spot is a better place to go on a dare than on a date, though you're more likely to see safe-bet platters of beef with oyster sauce or crispy duck adorning the lazy Susans. Shanghai dishes fare the best, of course. Cold sesame noodles, the strands so fresh tasting they must have been made minutes before, on request, arrive lightly dressed and with welcome touches of seaweed and cucumber. Shrimp and pork soup dumplings also have that homemade touch, though they don't quite yield the hot liquid rush of some of its better known neighbors. Straight-from-the-market vegetables are notable, particularly pea tips, a Cantonese favorite, sautéed until soft in garlic. The menu also includes Shanghai dishes from the 1930s, like pork stewed with eel, but even more retro is the cocktail list, with old-timers like the grasshopper and mai tai. The local courtroom crowd that favors this corner seems to especially relish the culture clash décor: Despite the red paper lanterns strewn about, the exposed brick and red-and-white checked tablecloths hint at a pizza parlor past, perfectly reflecting the Chino-Italo collision just outside its breakaway doors. — Kathleen Squires, NYMag.com
I've been to Shanghai Cuisine several times in the past and the food was decent, my bro likes this place for their Shanghai Crab Meat with Pork Soup Dumpling. Being that I've been going to Joe's Shanghai for quite a bit, I decided to introduce Shanghai Cuisine to B and to see if they still are as good as back then. I was quite shocked that the food became very mediocre, especially the Shanghai Crab Meat with Pork Soup Dumpling – it has a weird sweet taste to it now, not liking it one bit. I def will NOT go back there, peep the pics after the jump…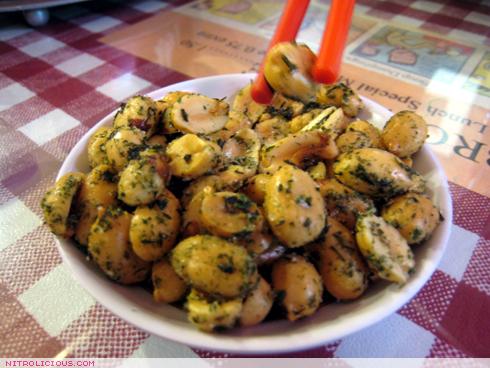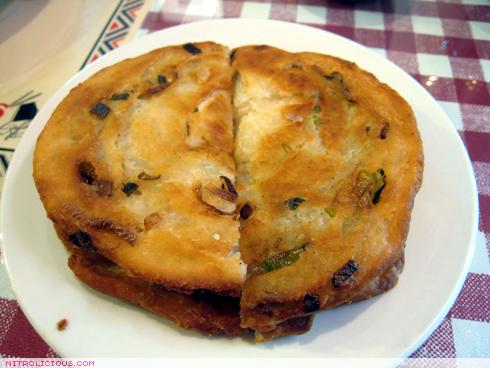 Shanghai Scallion Pancake (2) $2.50 – def not up to par with Joe's Shanghai, it wasn't even crispy!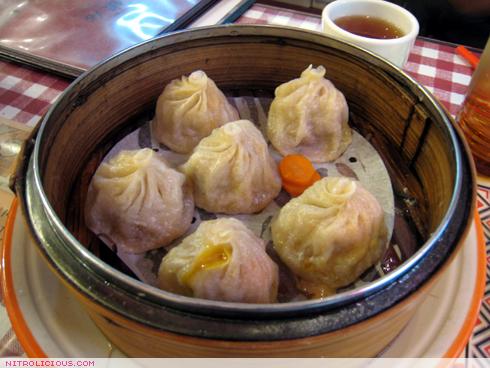 Shanghai Crab Meat with Pork Soup Dumpling (6) $5.50 – its sweeter than the usual, i don't like the taste much.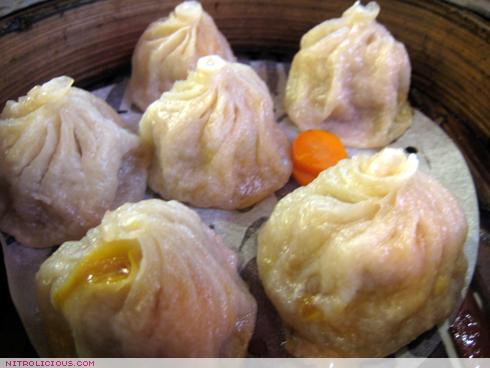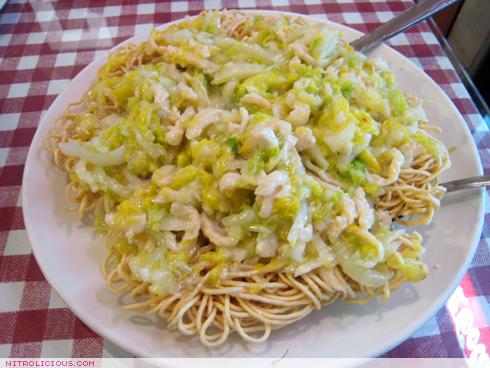 Shanghai Stir Fried Noodle with Vegetable and Meat $5.95 – totally not what i expected and i didn't really like the taste, only the noodles were acceptable.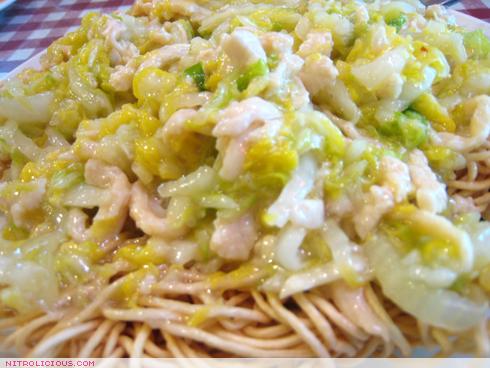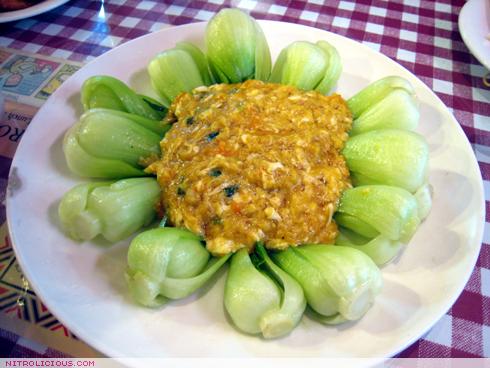 Stir Fried Shanghai Baby Bok choy with Crab meat $12.95 – def not what i expected as well, kinda looks like throw up. i didn't touch it but B said it was ok.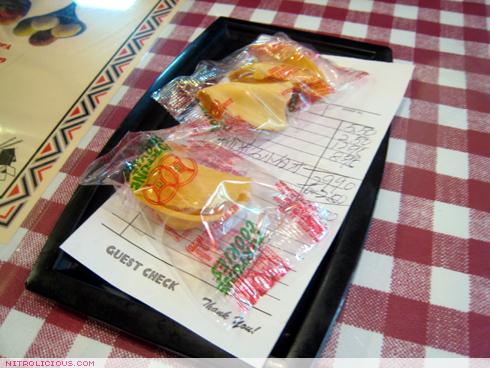 Categories: eats
Tags: