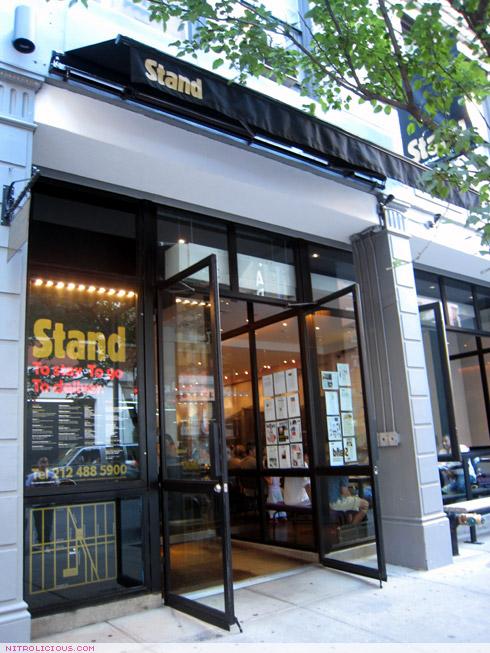 Stand
24 E 12th Street
New York, NY 10003
212.488.5900
The Scene
From the owner of crowd-pleasing noodle house Republic comes this burger joint, filled with students and casual dates. In a riff on fast-food chains, the open kitchen sits behind a counter that looks like it should be topped with registers, but orders are taken tableside. A mural of diner booths and a soda-fountain with beer taps playfully extends the theme.
The Food
The 11 varieties of 7-ounce burgers, most on a sturdy brioche roll, come cooked to order, and the peppy waitstaff will gladly send it back if not. The crave-inducing house rendition boasts onion marmalade and a zesty sauce that would make a Big Mac blush, while the quinoa-packed veggie burger tempts even strict carnivores. Perfectly salted diner-cut fries and lightly battered onion rings are made in-house, and deserve better than the too-smoky housemade ketchup–stick to the Heinz. Il Laboratorio's gelato powers thick shakes–so good, you'll want just one straw. – Citysearch
I've been meaning to grab some burgers at  Stand for a hot min b/c my friend Shawn works there during lunch shifts, never got around to it since I work the days he works. Finally, after checking out my bro's soon-to-be apt we stopped by for lunch somewhere close to Wakiya (my bro had work after lunch). Stand is not your typical fast food burger joint, the place looks very mod. The ambiance is fun and trendy, def a great spot for a gurls night out! The portions are big and the burgers are done exactly how you want them to be, excellent food, service but not your typical fast food burger prices. If you love shakes, be sure to order the Toasted Marshmallow, it is DAMN GOOD and I'm not even a fan of shakes! I highly recommend this spot for lunch or dinner, I will DEF go back for more!!! Peep the pics after the jump…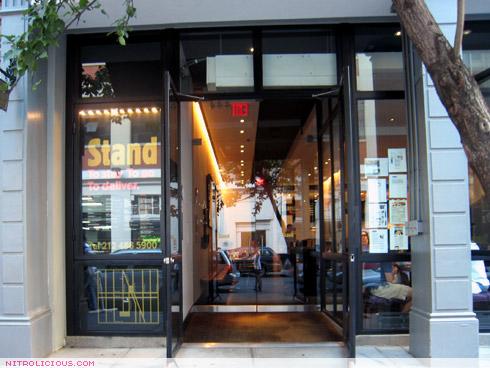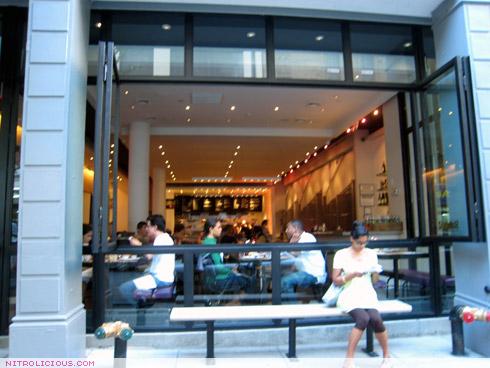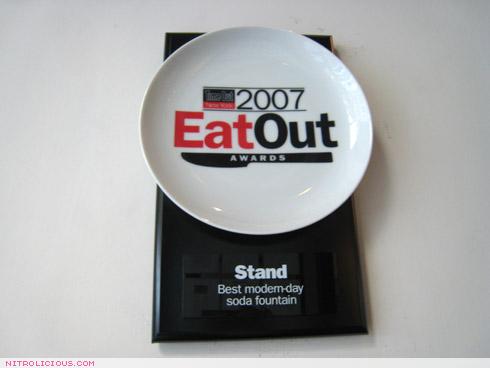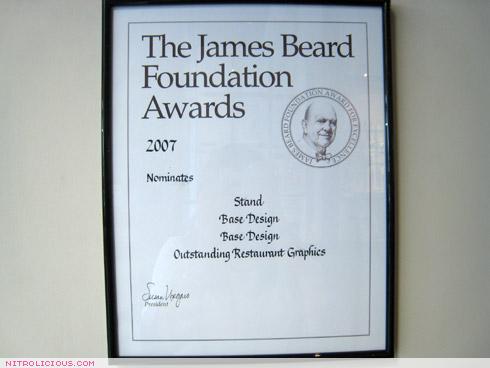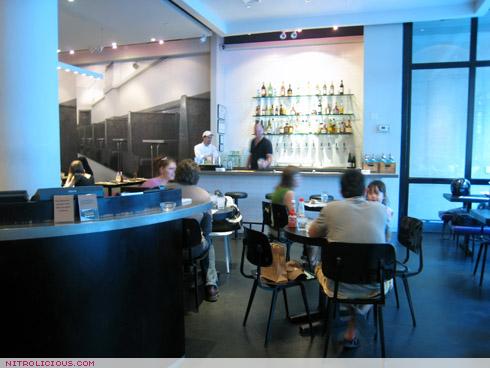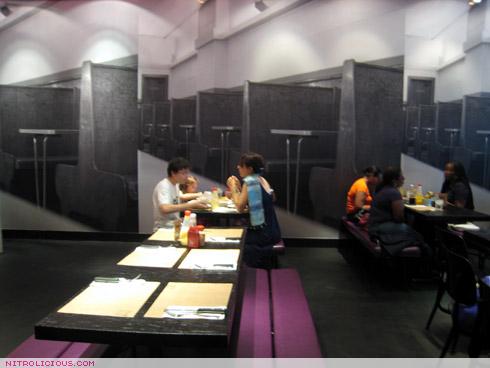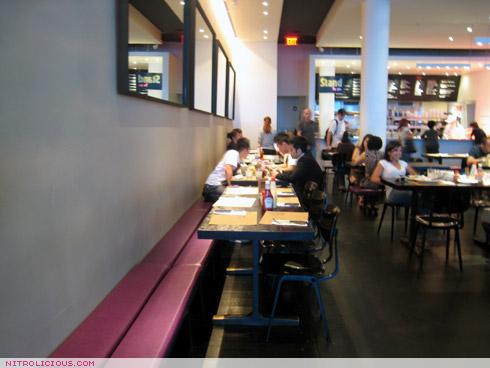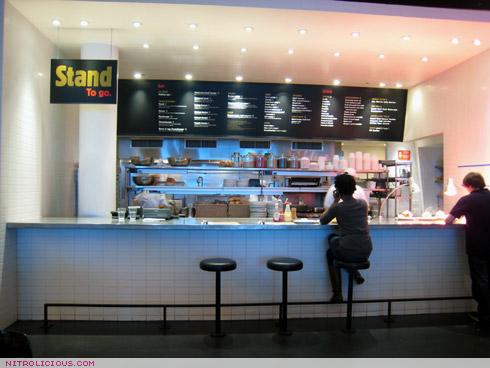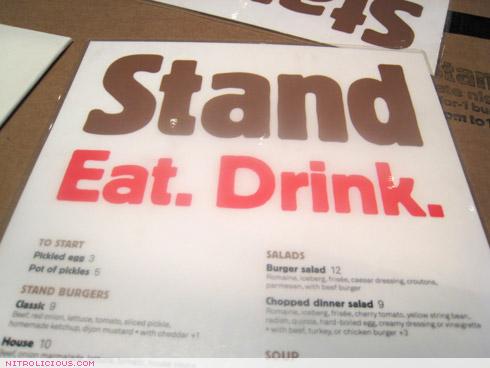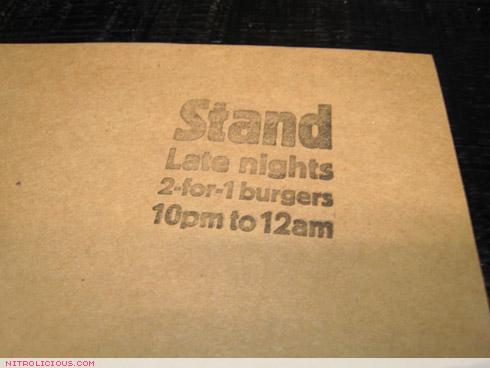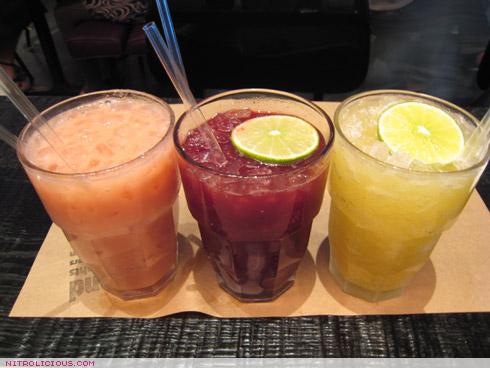 I can't remember what these drinks were…a lot were on the house…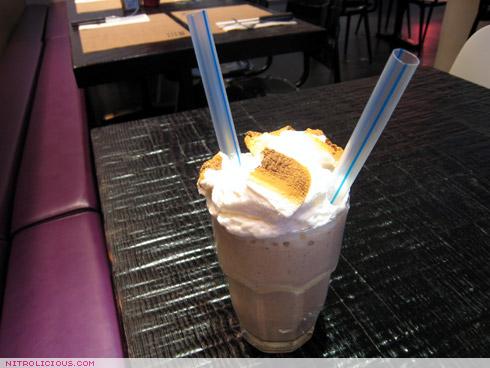 Toasted Marshmallow Shake $6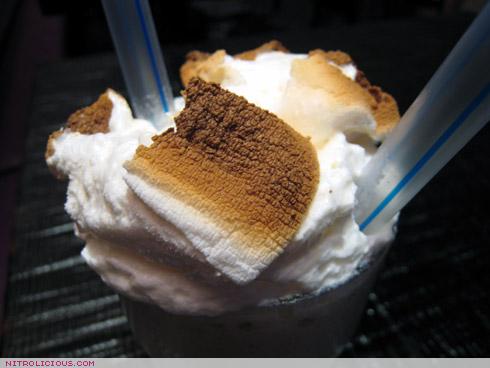 Hmmm….toasted in perfection!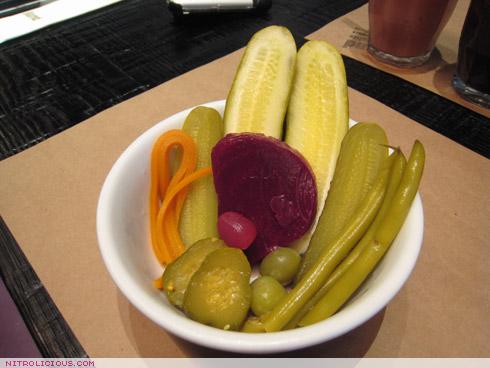 Pot of Pickles $5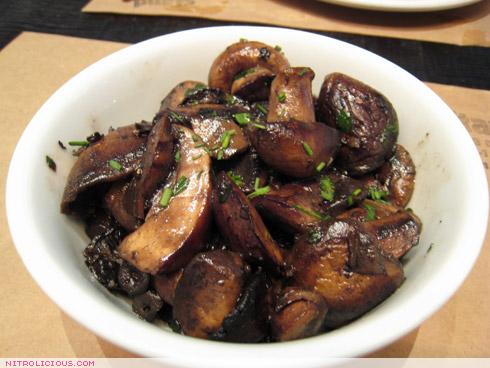 Sautéed Mushrooms $5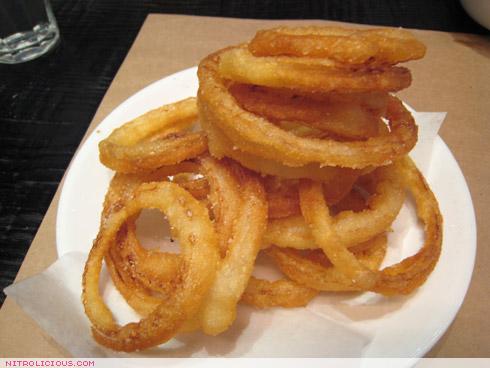 Onion Rings $4

Small Fries $4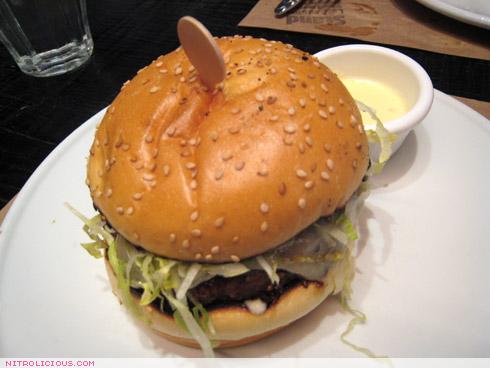 Me: Cheeseburger sesame bun, beef, lettuce, cheddar $11 – I like my burgers plain with ketchup only and cooked medium…they forgot to take the lettuce out so I sent it back…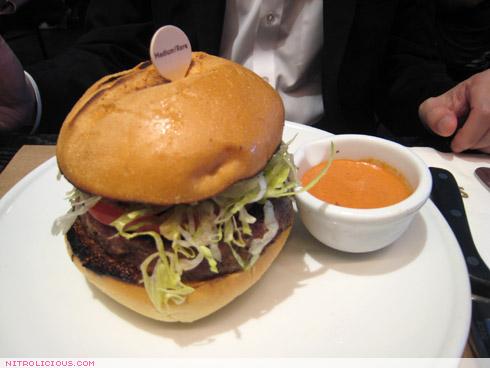 Bro & Shawn both had: Classic beef, red onion, lettuce, tomato, sliced pickle, homemade ketchup, dijon mustard $9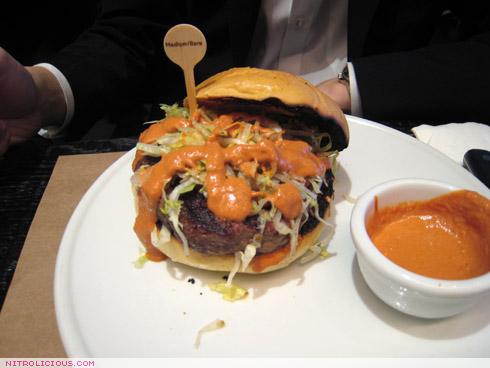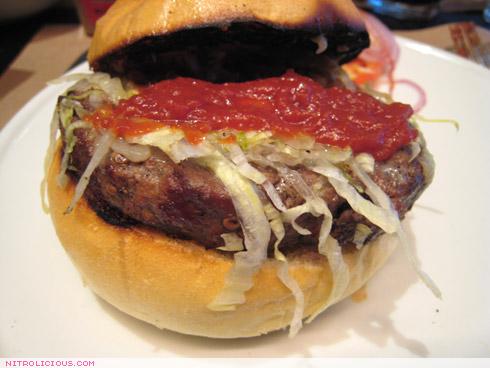 B had the Cheeseburger as well..
Categories: eats
Tags: