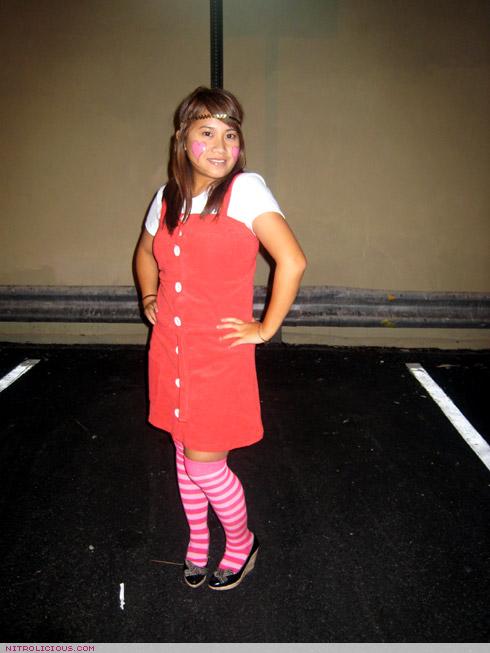 Halloween 2007 ~ Fafi
I was seriously debating whether I wanted to dress up or not and if I was…what was I going to be. I wasn't really up to going out to a Halloween party neither, not sure why. But thanks to Miss M for leaving a comment about being a Fafi girl…so I decided if I was going to go out that's what I'm going to be! 
What do you think? Can I pass for a Fafi girl? I felt a bit ridiculous at first but whatever everyone looks ridiculous on Halloween, I just wanted to do whatevers. Thanks to B for painting on the hearts for me, I seriously look 12 haha! If you don't know what Fafi looks like, peep here www.fafi.net (super cute)!
Waited around for Ada to go out but she ended up going to a party at 12:30am so I decided to drop by Kristen & Kari's Halloween Party @ China 1 since it wasn't too far away from my crib. I stayed there for about 30 mins and jetted with B, went home and watched Hostel and Hostel 2 and got some nightmares…haha, its seriously some sick movies! 
Calling everyone that rocked a Halloween outfit on Saturday show me your outfits…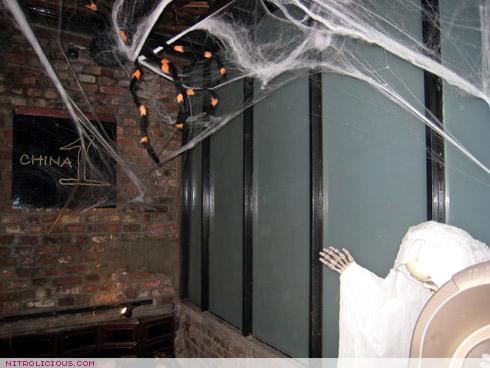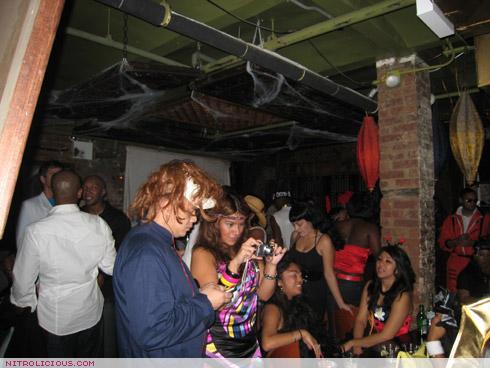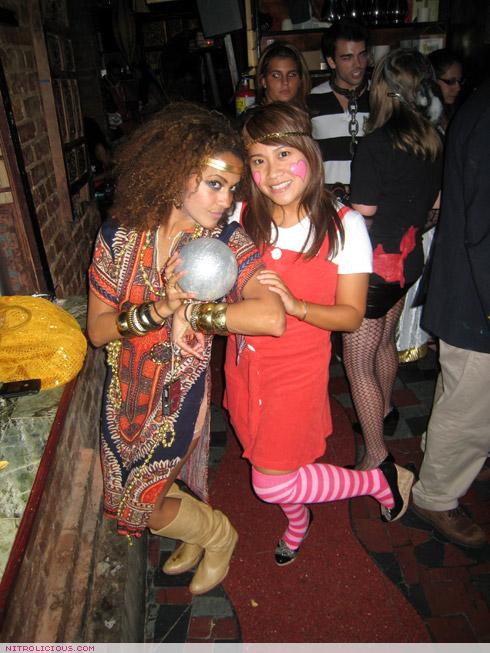 Kristen (Gypsy) & me – K is always so cute, she was passing out fortune cookies haha!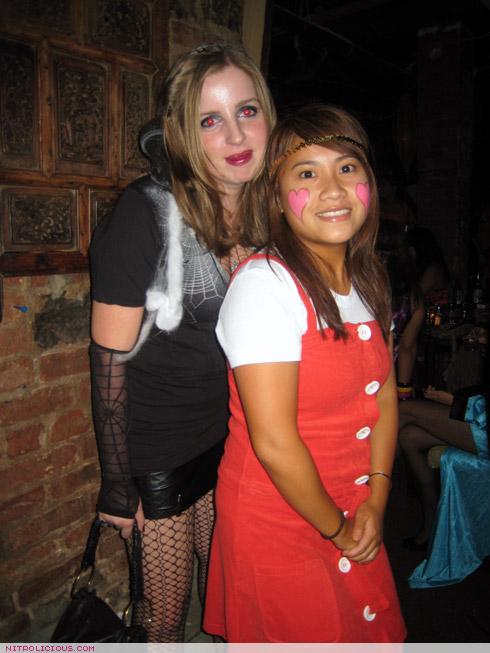 Shosanna (Black Widow) & me…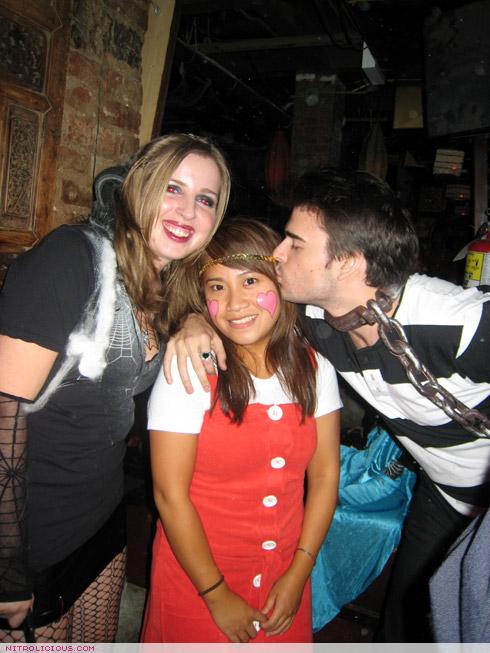 Shosanna, me & her jailmate friend…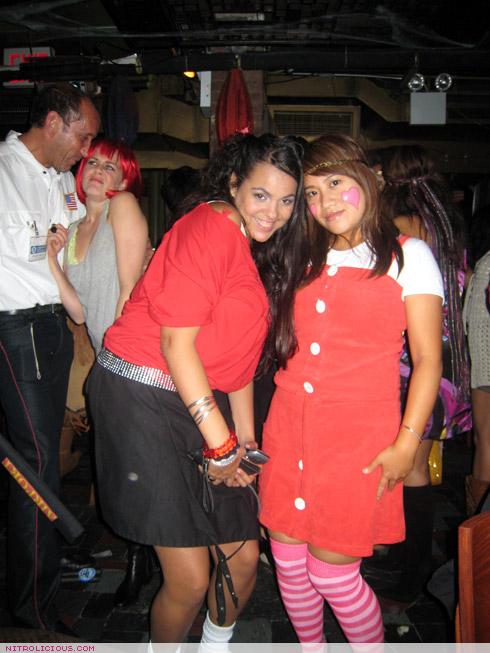 Kari (Kelly Kapowski) & me…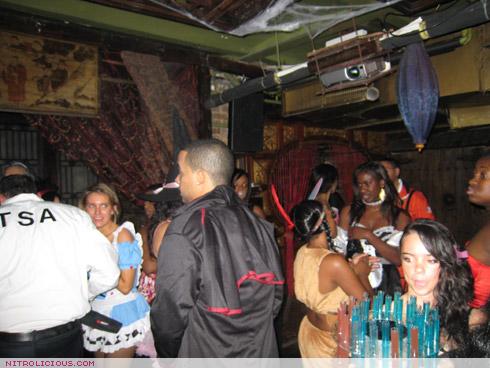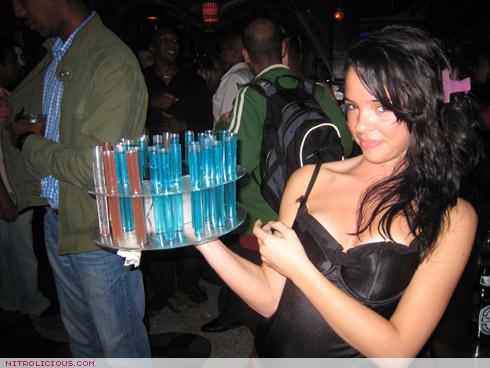 Want a shot?
Categories: outfits
Tags: