Rita Hazan Salon
720 Fifth Ave at 56th St, 11th Floor
New York, NY 10019
212.586.4343
Rita Hazan and her signature downtown style and sensibility headed uptown to one of Manhattan's prime locations, 720 Fifth Avenue, in November 2006. Unparalleled in quality, the salon offers high-end services and treatments that can be individually tailored to every client. The salon, which boasts over 30 chairs, touts some of the most talented hair stylists and colorists, including celebrity stylist Kevin Mancuso, each handpicked by Rita herself. Rita Hazan Salon promises a unique experience where the intimate setting and caliber of impeccable service makes for a pleasurable experience. 
Rita Hazan Salon offers a chic, luxurious and comfortable environment – a salon unlike any in the area. Visually stunning in shades of warm amber and cool aqua, the 6,000 square foot space is a true beauty sanctuary located right in the Fifth Avenue mecca. 
Rita Hazan is a one stop salon catered to serve you in every way. From hair to nails to skin (spray tan and facials) to make-up they have it all covered and the best thing is that the salon is WiFi'd all around – you can work on your laptop while they do the magic. I was treated to a special day at the salon yesterday, Adrian Wallace (Colorist) highlighted my hair, Sean James Decuers (Stylist) gave me a blow out and Anna Stankiewicz (Spray Tanning), spray tanned me. I felt pampered after everything was done, not to mention how amazing everything looked after. All services complimentary of Rita Hazan Salon, thanks!
Check out the process and results after the jump…
Superior and unique amenities that Rita Hazan Salon offers include:
Extensive Manicure & Pedicure Menu
Full Waxing Services
Facials
Makeup by Celebrity Makeup Artists Sandy Linter and Ramy Gafni
Brow Grooming
Spray Tanning
Complimentary mini-massages
VIP area
WiFi capabilities with laptops available
Color and styling open-to-the-public classes taught by Rita's expert staff
A quick tour of the salon before we get started, thanks Michelle!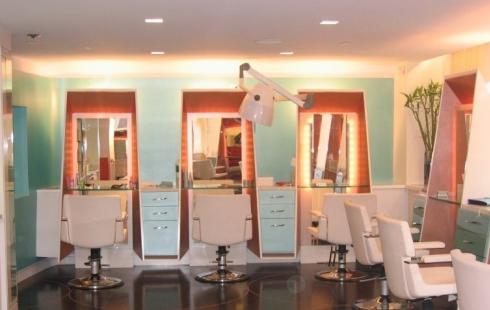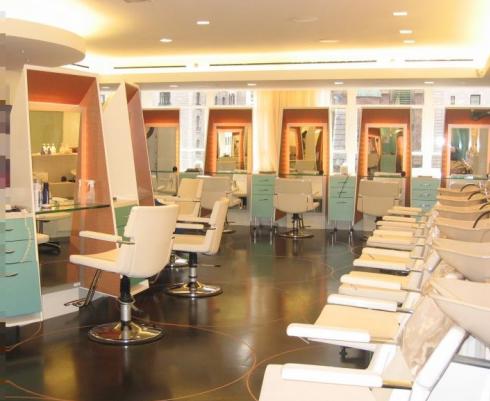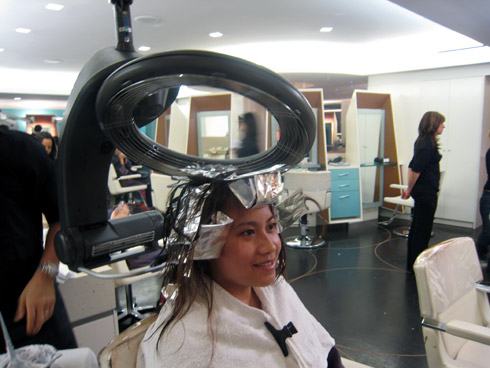 Adrian foiled me up – heating up the highlights now. He was quick as wind, a very different technique of coloring hair. Completed my roots in less than 10 mins then on to highlights, none that I've experience before. Quite interesting to look at, the highlights took about 10-20 mins to be foiled on to my full head and I have a lot of hair. Adrian and his asisstant, Nicky was always nsync and that made things more smooth. Very satisfied.
Adrian Wallace – Colorist
Originally from South Korea, Adrian grew up in New York, developing a passion for hair color at a very young age.  His first job was at Oribe, where he met Rita Hazan over 11 years ago and their long-time friendship began. 
"I love the freshness of it all – hair color should never be the same all year long.  Variety is important, and I create that for all my clients.  Hair color and cut should have a symbiotic relationship; one is not complete without the other."
Among his work on celebrities and a slew of editors, Adrian has been featured on Oprah and America's Next Top Model.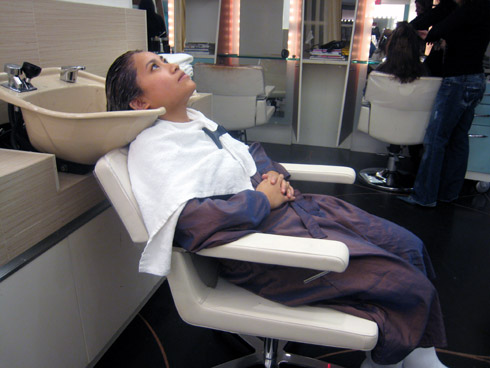 After removing the highlights Nicky put on a gloss to tone down the highlights for 7 mins.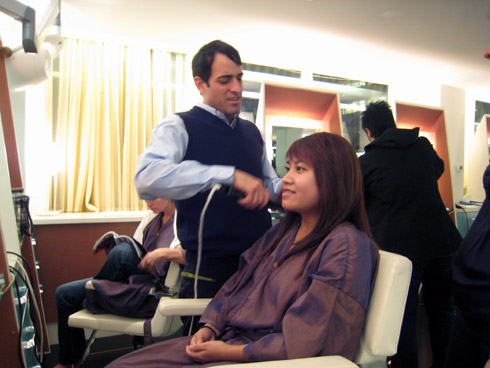 On to the blow-out with Sean James…he is a very witty stylist, loves to joke and initiates conversations. Fun!
Sean James Decuers – Stylist
Growing up in a creative family, Sean James pursued an artistic field such as styling at the tender age of 15.  Originally from New Orleans, he moved to the West Coast where he worked at Vidal Sassoon and the Yosh Fahar Salon.  Moving to New York was a natural progression for him, and he continued learning and growing under famed salons Bumble and Bumble, Oribe and Warren Tricomi. 
Sean James enjoys cutting all lengths of hair but believes they all should characterize classic and chic.  He likes to "push the envelope with a haircut and create a look that says American glamour." 
Aside from working on editorial shoots, fashion shows and celebrities, Sean James' talent runs the gamut, from bridal hair to male grooming, as he is an expert barber.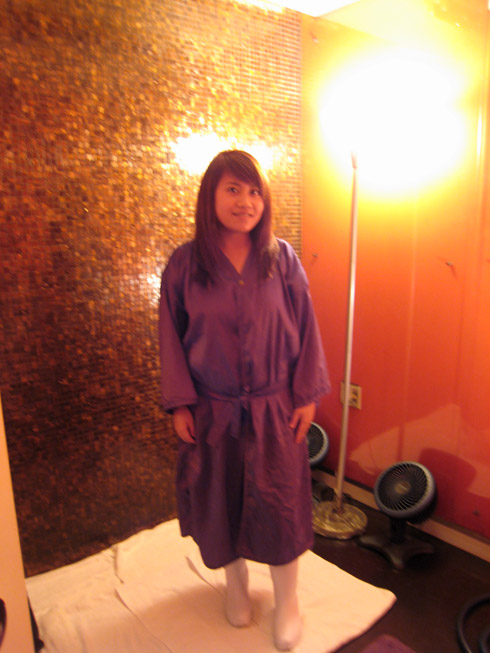 Then to the private spray-tan room with Anna before I got undressed… 🙂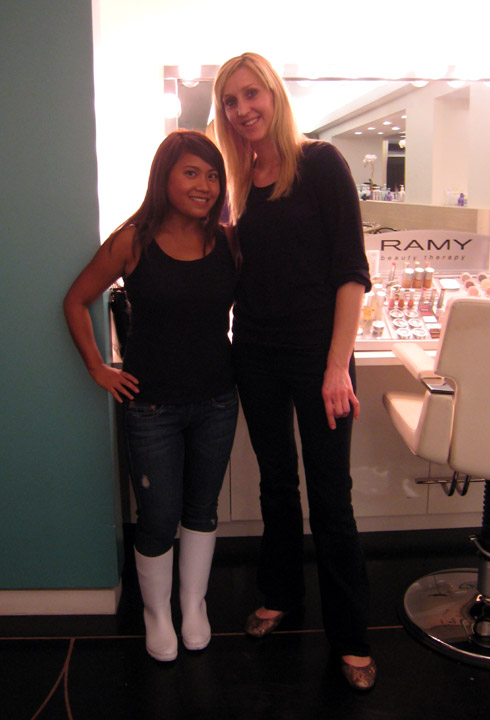 Right after my spray tan – the lighting isn't the best, but that doesn't hide my beautiful tan…thanks ANNA! Anna has a lot of patience and explains everything she does step by step, I'm normally very shy especially when when I'm nude – she made the atmosphere very natural and comfortable. Great first experience, definitely hooked!
Anna Stankiewicz – Spray Tanning
Working as a licensed esthetician for over four years, Anna is an expert on medical esthetics and skin.  Always educating herself on the latest and greatest techniques in the industry, Anna has found airbrush tanning fascinating.  She is a big advocate of this form of tanning and believes that it is a "great alternative to sun worshipping."  She is highly educated on the specifics of airbrushing and is determined to give her clients the perfect golden bronze for their own unique skin tone.  Leave it to Anna to have you walking out like you just came back from a vacation to St. Tropez.
—
For more info or appointments: www.ritahazansalon.com
Categories: beauty features/interviews
Tags: