Even though we can't seem to count on the weather recently (um, 70 degrees, yesterday—WTF?), we're still itchin' to get our hands on the hottest duds for cooler temps. And today, New York magazine launched their online shopping guide to coats called Shop-A-Matic. The mix is killer—ranging from from bomber jackets to trenches to swing coats—and they're all super sassy. I like the Minluka Double-Wave Coat by Custo Barcelona (cop it for $671) and the $48K outlier—a fur coat by Dennis Basso (umm!) and many more. There's plenty to sift through here, just looking at 'em makes ya feel fuzzy. And other than winter duds, New York's Shop-A-Matic also features 583 pairs of bombass men's and women's shoes. Ya know, for that moment you don't wear sneakers.
Bigups to my gurl Diana Tsui (Market Editor) over at New York Mag for all the hard work, she works so you don't have to! Peep a few of my picks (there's way too many to list) after the jump…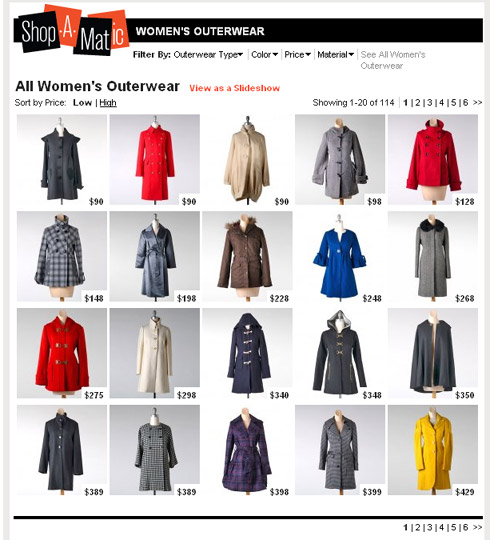 —

Sasha Coat by Jill by Jill Stuart $485

Herringbone Mafia Coat by Alexander Wang $794
 
Duffle Coat by Adampluseve $795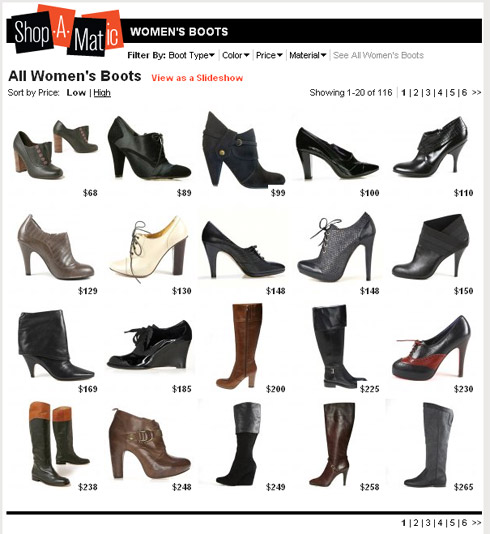 —

Suede Ankle Boot by Preen $550

Victorian Bootie by Burberry $940

Gala Richelieu by Repetto $215

Pink Platform Pump by Stella McCartney $595
There's endless amounts of products on there, take sometime and explore! Have fun!
Categories: fashion shoes shopping
Tags: