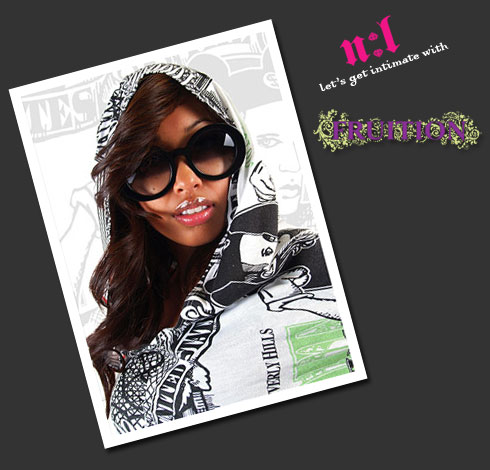 Interview with Samantha Alonso @ FRUITION
Interviewed by Tom Bradley
Photography from Samantha Alonso
Produced by Wendy L.
*I APPRECIATE THE LUV, BUT PLEASE REFRAIN FROM COPYING THE ENTIRE INTERVIEW/IMAGES TO YOUR SITE. A LINKBACK TO THE INTERVIEW FROM YOUR SITE/BLOG IS GREATLY APPRECIATED. THANKS.*
After a three month hiatus for the "Let's Get Intimate with…" section, here I present an interview with Samantha Alonso from FRUITION! I don't know Samantha personally and have never met her in person yet, would luv to one day. But after reading this interview it helped me gain a better understanding of her world and I would like to share this with all my readers, a lady that deserves some attention from all of us. On a side note, Samantha has the Chanel '5018' Spring/Summer '07 sunglasses I want, looks great! Now read on and explore her vivid life…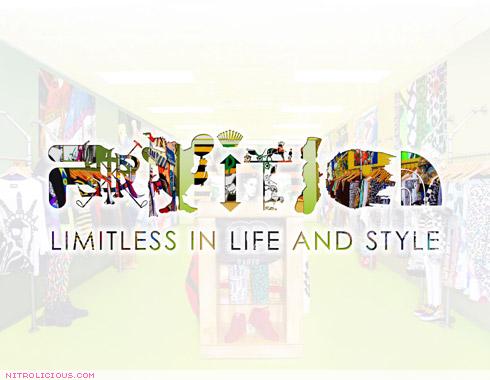 Tell us about yourself…
I live to inspire.
I had a dream and in some ways it was an ordinary dream, not so different from the dreams of millions of others but also uncommon as dreams go. My dream wasn't to make a million dollars before I was 25 and it wasn't to bring honor and glory to myself nor was it something materialistic. My dream was really quite simple: I wanted to develop a platform. A platform for greatness. Let me begin with speaking my world into FRUITION….
My life is an unfolding story and my dream is empowered by my desire to inspire. I've cultivated my dream with a personal commitment to learn, grow, and accomplish in one lifetime all that I can do to fulfilling God's purpose for my life. I'm a go-getter, a striver, and most importantly a child of the Most High, striving to make a substantial difference in people's lives through fashion.
I feel truly blessed to have found my passion and identity and am grateful to be given what it takes to be victorious. My purpose in life is to fill voids in the community and to be the change I would like to see come to pass. I live my life with expectancy and according to God's plan for me because His plan is perfect and never a second too late…Many people tend to think that their circumstances are being delayed like a promotion at work (or for my situation opening another FRUITION store lol) but what we need to understand is that this down time is a time for preparation and seasoning. Our weaknesses will always find His strength and passing these tests of faith is what leads us to growth. My battles in life are directed by God and viewing each day with positive expectations is one of the key principles to true happiness. Being the best that I can possibly be and letting the light of God shine through my life is what's going to deliver me to my true destiny and will allow me to see all my dreams come to FRUITION.
Who would you most like to style in your clothes?
Erykah Badu, Gwen Stefani, Nicole Richie, Bjork, The Olsen Twins, Cassie and Nelly Furtado.
What's the worst fashion faux pas?
The worst fashion faux pas is not tangible it's mental. Many people in this industry are caught up wearing masks and trying to be someone other than who they truly are. At the end of the day, your outer mask doesn't make you who you are but is simply just a shell…it's the inner beauty that shines through individuals that defines character, style and originality. Be satisfied with who you are and celebrate individuality and the unique way God has made you. Stay away from the negative attitudes, let go of your insecurities and have the courage to step out of the box and dare to be different! Allow the gift of peace to sanctify you, preserve you and shine through you as your inner beauty is released.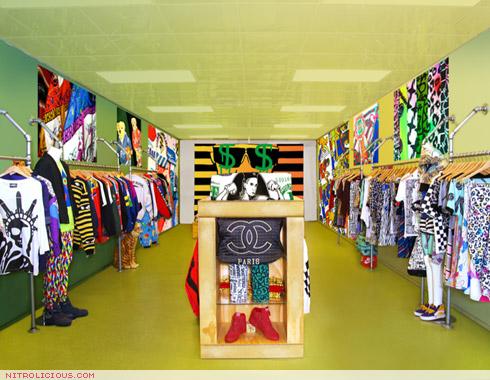 What does FRUITION embody?
FRUITION by definition means the realization of something desired, seeing things come to pass or simply achieving your dreams. Our purpose in opening the store was to spearhead innovation and creativity within our community, in order to inspire and educate other creative individuals to reach their OWN dreams. Our role is to paint a picture of our vision in such a way that those we are leading will embrace it and make it their own. Ultimately, we want to utilize our store as an instrument to engage, educate and empower our clients to seek their own dreams. We want our clients to learn from our experiences and gain inspiration and insights to fuel growth in their personal lives and in all their endeavors. All of the energies in our company are focused on the same objective. By inspiring others we can cultivate a truly blessed and cultured lifestyle and in the short term create an infrastructure of positive establishments that will change the perception and ideals that are associated with Las Vegas and more specifically its shopping experience. Our message propagates knowledge and wisdom and encourages those looking to get into this industry to do something different that will make a significant impact.
What type of growth has FRUITION experienced on the commercial and personal planes since the doors first opened?
FRUITION began as a small seed of faith. We live with expectancy and our growth as a store has organically evolved in direct proportion to our growth and maturity as individuals and as business people. We come from humble backgrounds and grew up in God which taught us to come to the place where we can be content no matter what our situation or circumstances may be because we are rooted and grounded, not in things, but in the Lord.
At the time when we had opened FRUITION in August 2005 our resources in creating a store from the ground up was very limited, but the key thing for us was to be efficient and to maximize on our opportunity. What we've done with nothing has forced us to innovate through design. WHAT WE LACKED IN RESOURCES WE MADE UP FOR IN CREATIVITY (I stress this because this is what we want kids to understand and hold dear to their hearts and minds).
FRUITION was built on an exciting vision of what we could become, which was not based just on financial goals, but on inspiring others. We thrive on execution at a high level, on making things happen, on a can-do attitude. Our goal is to fill voids which has resulted in our success and propelled us in a short period of time. Staying true to our vision and staying consistent with following our dreams has been the fuel to our growth and has gained us a sincere recognition from true visionaries and artistic geniuses like Kanye West, M.I.A., Jeremy Scott, Dr. Romanelli, Eddie Cruz, James Bond and a long list of others. These are all talented individuals who believe in what they stand for without compromising their vision. They've all made correct decisions and grown organically which is their strength as much as it is ours.
On a personal level, growth from within is always progressing and constantly in pursuit of perfection. There are definitely a lot of breakthroughs that lead to self discovery in this world of inspiration, so we embrace every waking moment. We're all prepared to excel in everything that we do and always strive to be our best in every aspect of our lives, whether it be the words that we speak or the lines that we carry. Working towards a common goal and being a positive force in the midst of our growth is always a priority. Having a strong discipline for ourselves and evaluating who we are honestly and truthfully, gives us the tools necessary to create a body of work today in light of what we want to be tomorrow.
Given the opportunity, how would FRUITION alter or tweak the more popular aspects/trends within streetwear today?
Education and vision are the keys to tweaking the more popular aspects and trends within streetwear or street fashion today. Having a wider perspective and exploring the nuances of every creative thought yields originality and depth.
On a retail level, it's important that our customers understand what they're buying into and that our product is deeper than just buying into the hype. For FRUITION, it's about preaching an uplifting message of inspiration and education by continuing to push the creative envelope at a maximum level and sharing our story.
I think there are a lot of businesses (clothing lines, stores, blogs) within the market that lack direction behind what they're doing and are simply followers of concepts and trends that are merely existing. It's important that all entities who are touching street culture understand that they are in a position to really inspire the youth to share the same values, purposes, and expectations of success. This leads to the primary value that is lacking in this industry today ….. vision: the power of seeing what others don't see.
Having a formal idea of where you are going is the key to being successful in this industry because vision is the gift of seeing clearly what may be. This life is about creating something meaningful that expands our horizons. It is a mind state change not just a trend change. This is where the role of leadership becomes so crucial. It is the leader's responsibility to tell the story, paint the picture, and walk the walk of what is truly important to this culture. That is why FRUITION is here, to inspire others to dig deeper and really stand behind something they believe in.
When you conceived FRUITION, how did you intend to communicate the essence of the shop/brand and how effective have your methods have been?
We wanted to show the world that through hard work, commitment, and style you can truly create something undeniable….our vision was to strike the street fashion community by not only being the most articulate/ well versed but being the most forward thinking concept store in Las Vegas (hopefully the world one day lol) and the results have been blessed. Everyone in the FRUITION family has an unfathomable passion for our dream and with a youthful charisma we created a buzz, an excitement, a sense of anticipation around our movement and philosophy. Our intention was to communicate through our limitless vision that anything is possible. We have dynamically packaged education which has been our strength and contribution to this community and what has distinguished us from other spaces. We are making it cool to learn about the past and at the same time find your individuality and style while achieving your dreams and passions….we want the store to be a reflection of who we are.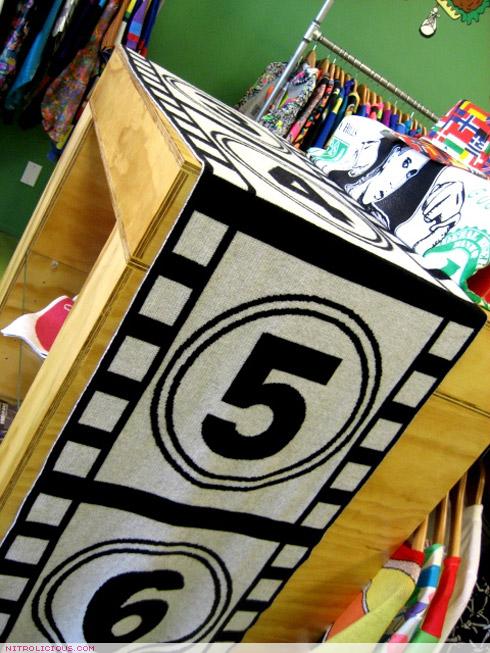 Describe the advantages of your location, talk about any doubts you might've had (considering its not in the NY/LA/TKYO trio) and if there are any plans for multiple FRUITION shops?
Growing up in Las Vegas has been a blessing. As much of a misconception there is about Vegas and all that it encompasses, whether it's the gambling, partying, or any other debilitating vice, I was able to take an alternative route, seeing the opportunity instead of negativity for me and my career. I've seen this city literally grow from a small community into the fastest growing city in the nation, so for me it has all been about timing and preparation. There were absolutely no doubts that we would succeed. I see Las Vegas as a city of boundless opportunity, with fertile, uncharted ground widely available for young entrepreneurs like myself to come in and develop the cultural and creative foundations of a city that is lacking a true identity (similar in mind state and ambition to the developers of the commercial aspect of our city who have erected decadent casinos and hotels, the possibilities are just limitless). It's exciting to be able to play a major role in cultivating and pioneering the scene within our city while we are on the ground floor. We've spearheaded an unprecedented fashion movement that is uniquely our own which has made an indelible impact on the way foreigners assess Las Vegas. We want to continue to touch more lives and inspire more people, so we are patiently waiting on God's time to put our dream of opening more stores into motion. We hope to one day find an investor who identifies with our passions and who can make manifest opening the doors to what we have in our heart's and mind's.
How does a shop become more than a location (i.e. The Reed Space or SUPREME NYC) and is there any inklings on behalf of FRUITION staffers that there may be more there than just dry wall, primer and shelving? Can FRUITION be a catalyst for an entire community?
A shop becomes more than a location when it taps into a person's soul and pulls the best out of them through an artistic lifestyle. Our purpose was to build FRUITION as a platform to our dreams and to be multi-faceted space….a concept house, an idea factory, a place for inspiration….an anamole that didn't exist here in Las Vegas or anywhere in the entire world. It's a place of limitless ideas shared amongst like-minded individuals. We're always aspiring to create the ultimate shopping experience through an innovative and well calculated product mix, undeniable customer service (from young passionate individuals) and ultimately giving hungry visionaries the real life blueprint to finding true success. With the influx and over saturation of street wear through various conduits such as the internet and main stream retail outlets, a true retail experience has been more difficult to find than ever before. I think many have lost the essence and passion of delivering an unforgettable product and ambience which has resulted in the decline of originality and the revival of the FRUITION movement. We have worked diligently to create a bigger, stronger voice in this industry in order to maximize our opportunity to inspire on all levels. Not only did we want to serve as a creative outlet for street fashion but two years has given us the ability to see other dreams and creative ventures like video styling, image consulting, magazine shoots etc unfold…. We recently styled M.I.A.'s "Boyz" video in Jamaica and are currently working on projects with other creative visionaries that will drop in the near future.
Dry wall, Primer, and Shelving…..inklings?….That's almost insulting…..Our positive mentality and innate sense to test the standard way of thinking goes beyond the register and is a true way of life that has been the catalyst for a community that can't be quantified. Our FRUITION staffers are young, talented and dedicated individuals who serve a distinct and calculated purpose. Each person has amazing talents and characteristics, playing a strategic role in the conceptual make up of our store and vision. At the end of the day, a company can have a wonderful vision and an excellent product, but the people must execute efficiently in order for that vision and product to yield prosperous fruits and you'll experience that when you step through our doors!
At what point would FRUITION consider itself the successful representation of the dream that started it in the first place?
To be able to touch countless lives that come through our doors (and even those reading this), to be able to create freely without restraint (we hold the keys to the future), and to live every day with passion and vigor are all successful representations of our dream and truly an abundant blessing within itself……..but it doesn't stop there.
FRUITION was created from an undying fire to educate and innovate, so you will never see us stagnant or content. We want to continue to uplift our community each and every day so that in turn we can reap the fruits of an eternal blessing….something that is bigger and brighter than we all know.

Samantha and her partner/boyfriend Chris
What can we expect from FRUITION in the near future?
As our resources continue to catch up to our creative mentality, you can expect our visual/creative projections to become more crisp and powerful. Staying keen on opportunity and timing, we will continue to push for originality and modernization within fashion and the retail world as we know it. Until we reach our ultimate goals, we continue to welcome the challenges knowing that we're growing closer to fulfilling our purpose and reaching greatness in all aspects of our lives.
For more info: www.fruitionlv.com
Categories: features/interviews streetwear vintage
Tags: