Photography: Nike
Nike celebrates the opening of the NIKEiD Studio in New York with a star studded cast! The new studio gives consumers a key to unlock the world of design, you won't want to miss this!
What: Nike will celebrate the opening of its first NIKEID Studio at Niketown in New York City, with consumers and a number of special guests. The studio gives consumers a hands-on design experience and the power to create and personalize footwear, apparel and equipment for themselves or their friends.
Consumers will be able to schedule their own one-on-one design session, listen to music from DJ Lexi, grab some ice cream provided by Cold Stone Creamery and shop.
Why: The NIKEiD Studio is a consumer destination for designing, personalizing and customizing Nike performance and sport culture footwear, apparel and equipment, and marks the beginning of a design community, both virtual and hands-on, for consumers to share ideas, concepts and a passion for NIKEiD.
When: Saturday, October 20th | Consumer Event: 12:00pm – 1:00pm
Where: Niketown New York, 6 E. 57th Street, near 5th Ave.
The event will also be available on Facebook for those who cannot attend. Search NIKEiD.Studio at facebook.com.
Find out which VIPs will be at the event after the jump…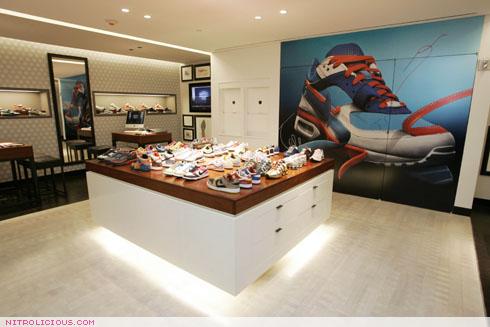 Who: VIPs will be on site to help celebrate the new space and create their own sneaker designs, including:
New York Mets third baseman David Wright
Chris Bryant, car jumper extraordinaire from The Ellen Show
Legendary DJ Clark Kent
A short performance by hip-hop artist Lil Mama
Alternative rock band The Starting Line
Taylor Momsen and Penn Badgley from the hit show Gossip Girl
High School Musical star Corbin Bleu
Alana Beard of the WNBA's Washington Mystics
Street BMXer Nigel Sylvester
Olympic swimmer Cullen Jones
Categories: entertainment/events kicks
Tags: