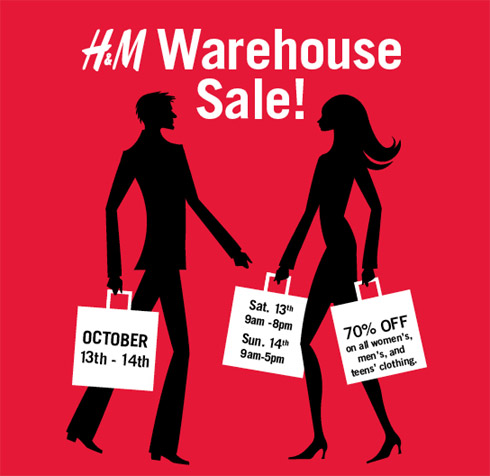 What: H&M Warehouse Sale
Why: 70% off on all women's, men's and teens' clothing. Fantastic sale prices from $2.00 – $24.00, all lingerie $2.00. All sales final.
When: October 13, 2007 @ 9am – 8pm, October 14, 2007 @ 9am – 5pm.
Where: 1 Wilkinson Road, Brampton, Ontario L6T 4M6, Canada
Ahhh sucks that it's in Canada only, we need have a H&M warehouse sale in NYC too – I bet it would be more successful! Thanks to Tee Fisher for the tip!
Tags: