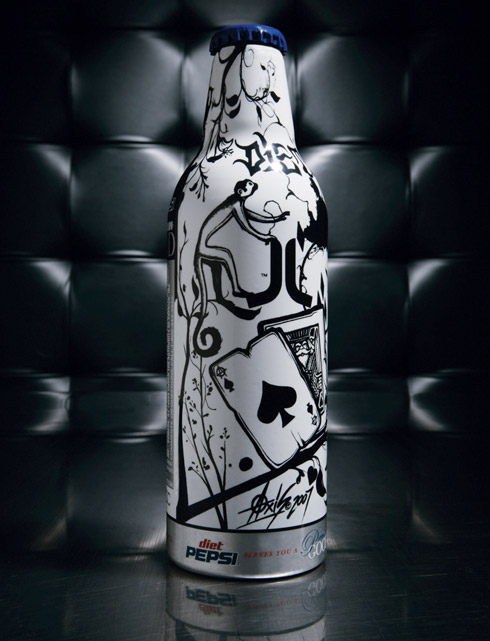 WeSC and Diet Pepsi hit yhe MTV Video Music Awards for the official launch of the Diet Pepsi x WeSC Premium Good Bottle, Designed by Weactivist, Legendary Graffiti Artist and Illustrator, Axis. After teaming up with Diet Pepsi to create the first ever WeSC Premium Good Bottle, a limited-edition aluminum bottle series featuring designs created by a variety of artists, it was time for the street-fashion brand to celebrate and a celebration it was!
Hosted by P. Diddy and DJ AM, WeSC made sure the entire Superlative Conspiracy could be present, flying in 20 magazines, top retailers and Weactivists including fellow Swedes Ingemar Backman, Timbuktu and Looptroop, as well as Amy Gunther, Chris Pastras and Axis, to join in the festivities.  A good friend, and co-collaborator on the recent WeSC headphones project, Steve Aoki also came by to join in the fun. You can peep the celebs and party pics on WireImage.
If you weren't there and want the limited edition WeSC x Diet Pepsi – Premium Good bottle, bid here!
Categories: entertainment/events
Tags: