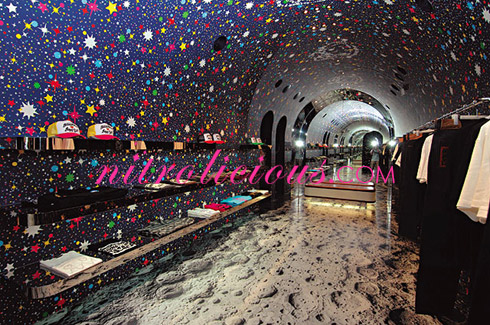 Photography: ???
BBC/Ice Cream Flagship Store
14 On Lan Street
Central, Hong Kong
+852-2526-7166
The Billionaire Boys Club/Ice Cream Flagship Store in Hong Kong was slated to open back in August, after a month of delay they finally opened their doors this past Saturday, September 15th. The flagship store is designed by the Masamichi Katayama/Wonderwall and is about 2000 sq. ft. and is 4 levels high giving each floor about 500 sq. ft. of space. The opening was scheduled at 11am that day which attracted over 100 fans waiting to check out the new store and to buy the exclusive store items. There was no opening party due to Pharrell's schedule, their party will be scheduled for October and one of their special guests will be LeBron James.
My favorite is the 3rd floor (above pic), so different from all the other rooms where they're all bright! I call this the space room haha. Take a tour of the space, its def hotness! More pics after the jump…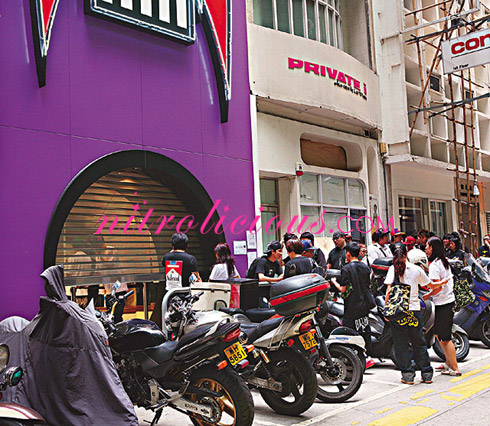 Saturday, September 15th – fans waiting for the store to open!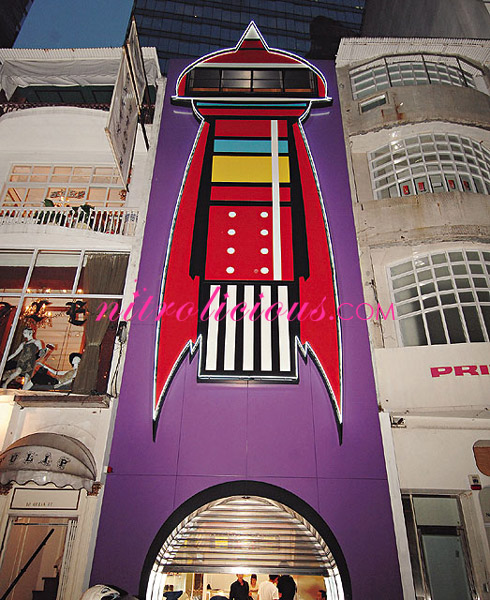 whoa the front door def will attract a ton of attention!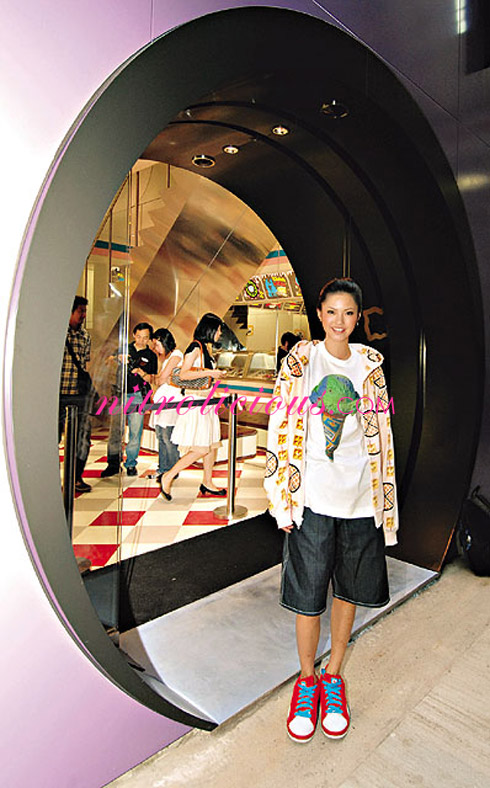 that chic has on a size 15 shoe? haha its huge!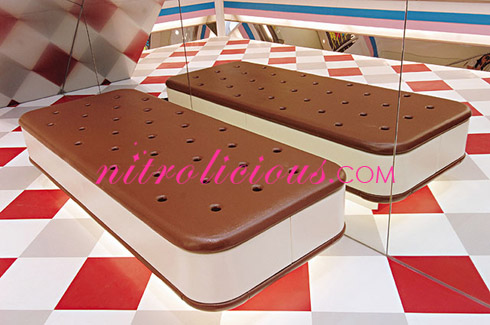 are these ice cream sandwich cushions? super cute!

what's your flava?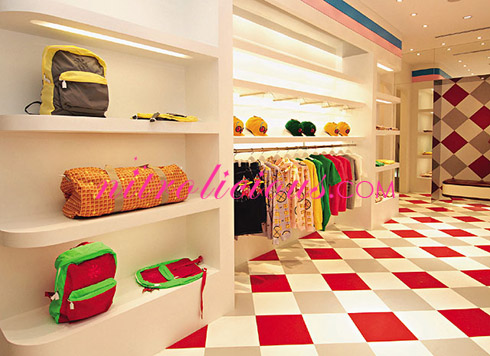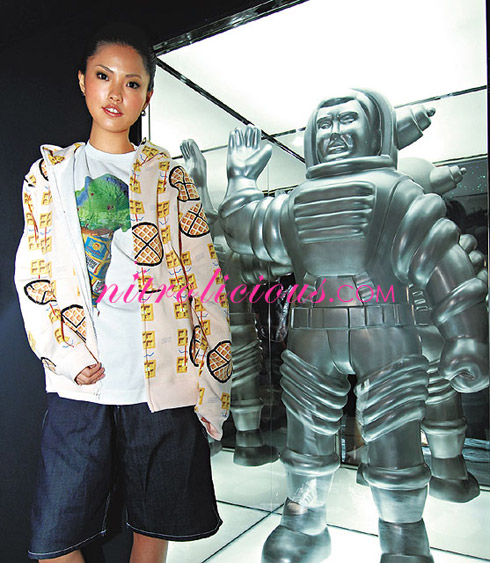 —
Limited Edition Ice Cream – Hong Kong, about $80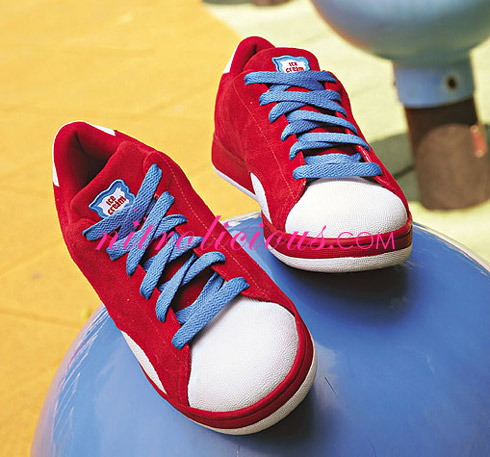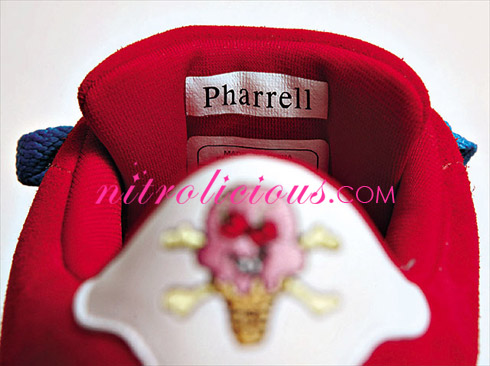 Only can Pharrell and Nigo have these name tags on their kickz lol!
—
Limited Edition BBC T-Shirts – Hong Kong, about $70/each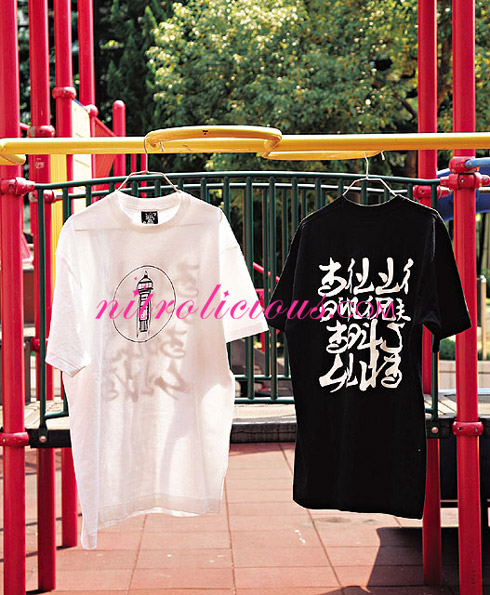 —
Other products…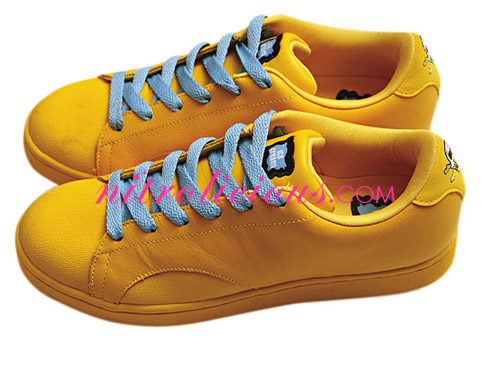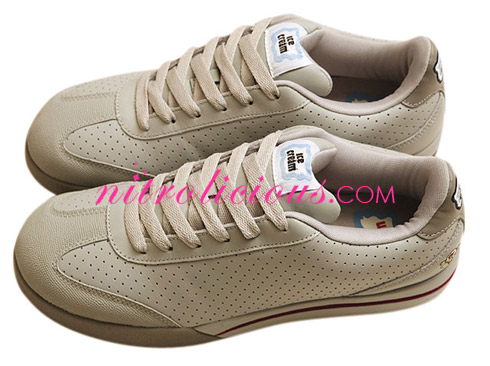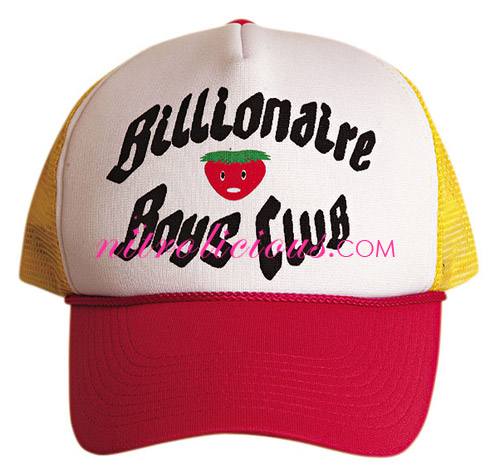 $270.0 BUY IT NOW 0hr 1mins

$150.0 BUY IT NOW 0hr 24mins

$378.0 BUY IT NOW 0hr 46mins

$378.0 BUY IT NOW 0hr 47mins

$378.0 BUY IT NOW 0hr 47mins

$378.0 BUY IT NOW 0hr 47mins

$62.29 BUY IT NOW 0hr 52mins

$150.0 BUY IT NOW 0hr 57mins
disclaimer
Categories: hong kong shopping streetwear
Tags: