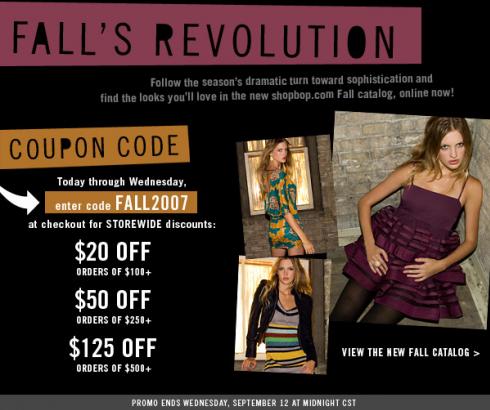 Shopbop.com is offering another coupon code, today through Wednesday, September 12th enter code FALL2007 at checkout for discounts as follows:
$20 OFF orders of $100+
$50 OFF orders of $250+
$125 OFF orders of $500+
If you're planning to change your wardrobe, this is a great time to take advantage of the discounts! The best thing with shopping at Shopbop.com is that there's always FREE US ground shipping, I hate paying for shipping haha! Enjoy and drop a line and let me know what you copped!
Categories: shopping
Tags: