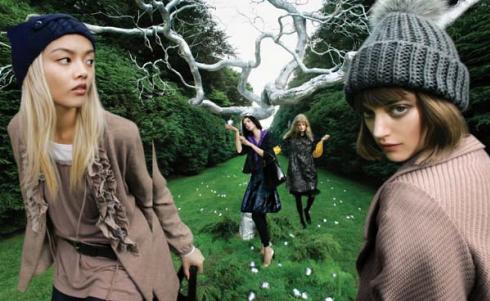 via JS Online
When I first heard about the collaboration between Vera Wang and Kohl's back in May, I was quite excited already. Though I have never shopped at Kohl's I could imagine with designs from Vera Wang, it will be good. Now grab your pens and mark your calendars for September 9th, the release of Simply Vera by Vera Wang for Kohl's will be hitting stores that day. Here are some teaser ads for now, I am counting down my days till I can get my hands on this collection its so fab! I can't wait to see the entire line, will you guys line up for this?
The Simply Vera clothing for fall is feminine and whimsical, done in blacks, grays, taupe, dark brown and tones of purple, with a few accent pieces in gold and white. Wang has designed pleated skirts, bubble skirts, high-waisted dresses and several pieces with ruffles and bows for Kohl's.

A double-breasted black car coat, with large buttons and a high, gathered waist, will be priced at $128. A long-sleeve color-block dress, in black and gray, is also $128, shown with opaque black tights at $12, high-heeled Mary Jane shoes for $70, and oversize pull-on knit hat for $25 and long gloves for $35. A white cotton blouse with a bow that ties in front, under the bust, is $54.
More ads after the jump…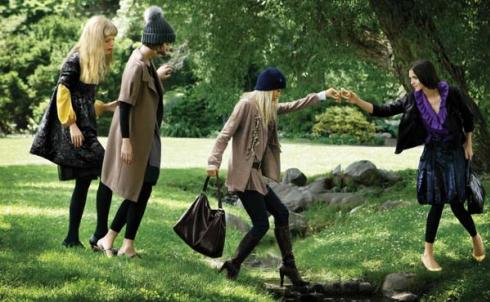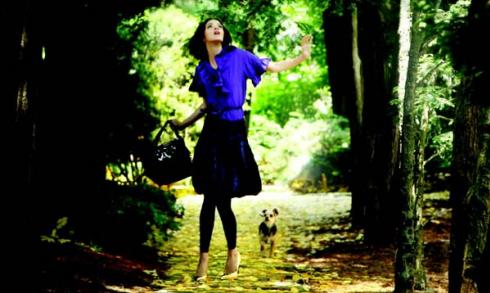 Categories: fashion
Tags: