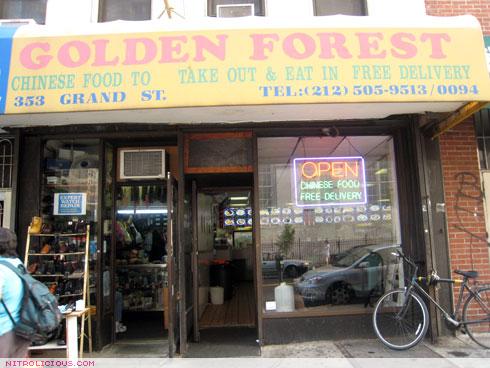 Golden Forest
353 Grand Street
Btwn Essex & Ludlow St
New York 10002
212.505.9513
The Scene
Ghetto old take-out style Chinese restaurant in the LES, with a few tables to eat-in but self service only.
MY FAVORITE ghetto Chinese spot in the whole NYC, since this spot is in my neighborhood I have it ALL the time. Me and my bro call it G. Forest for short haha. All the food is damn good and they recognize my voice when I call and automatically know how I want things. Food is cheap, peeps are nice and best of all its mad good, check out the few things I ALWAYS order when I hit up this place…everyone must try this spot for a cheap eat, I'm saying. Peep the pics after the jump…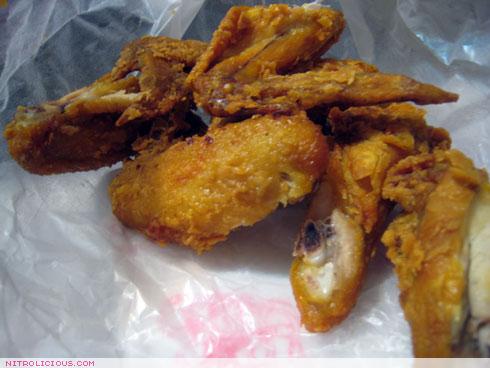 Fried Chicken Wings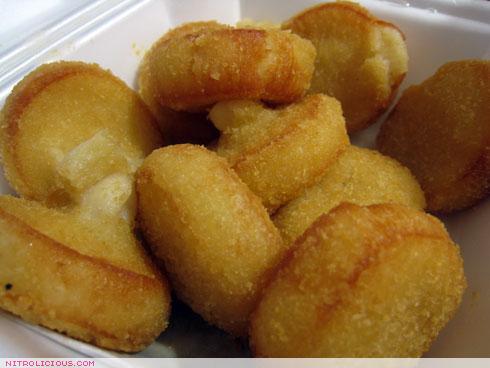 Fried Scallops (well done) – my bro's all time favorite and he got me into it too! He likes his with hot sauce, I eat it with ketchup.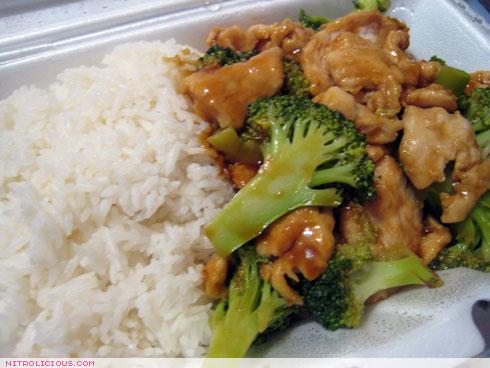 the BEST Chicken with Broccolli over White Rice you can find, I always get this!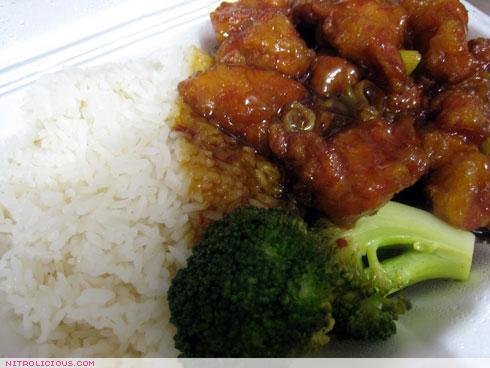 B's favorite, General Tso's Chicken over White Rice…ain't no joke, every bite is chicken, not like the one's in midtown they try to be cheap and give you 10% chicken and the other 90% is flour…YUCK!
Categories: eats
Tags: