It was my dad's b'day this past Saturday, but celebration dinner is postponed to Tuesday since he's got work. Instead I went shopping with B and spent the day out, copped a few things here and there.
Black Top: 9am
Vest: H&M
Jeans: Diesel
Bag: Louis Vuitton Monogram Mini Josephine PM
Shoes: Minnetonka Lace Up Bootie
Sunglasses: Gucci
Gold Hoops: H&M
Went over to B's for dinner and as usual his sister knows how to whip up some good food! Peep the meal after the jump…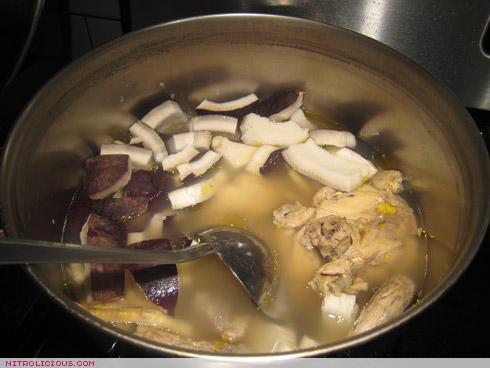 Coconut Chicken Soup – I don't like coconut so didn't have any but B luvs this soup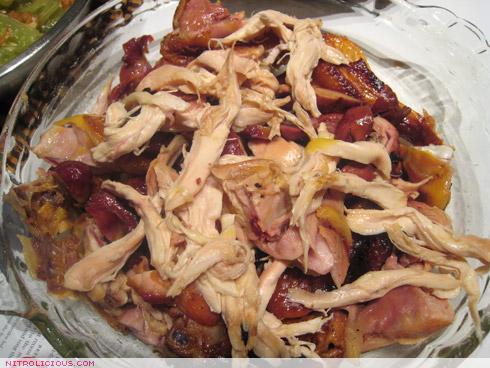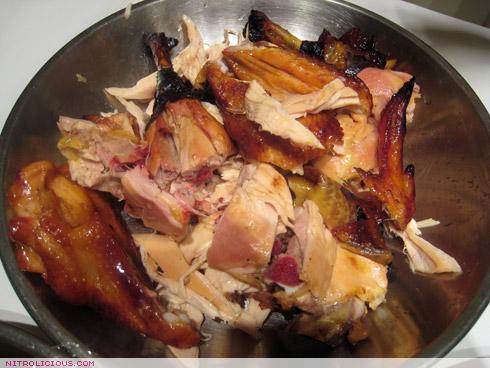 2 fresh chickens – super good!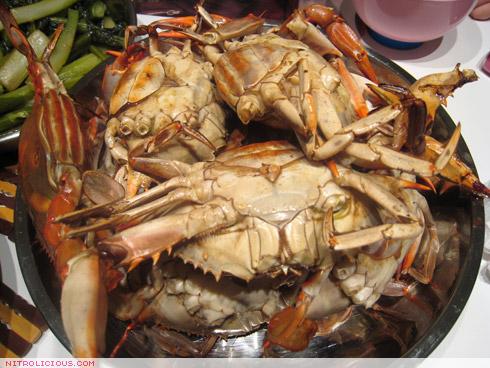 crabs…yum one of my favorites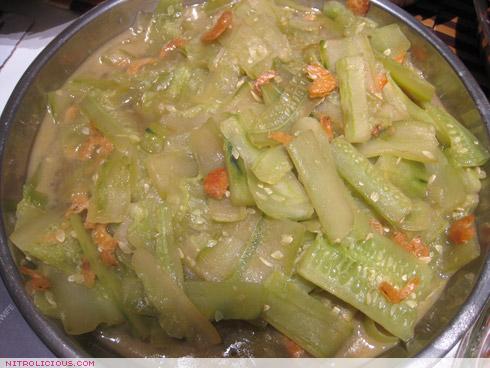 veggies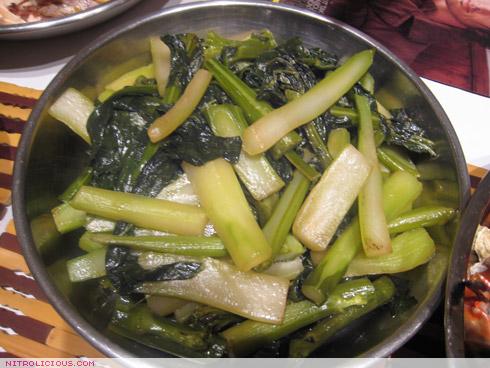 more veggies

my other favorite…oxtail with potatoes! – double yum!
Categories: outfits
Tags: