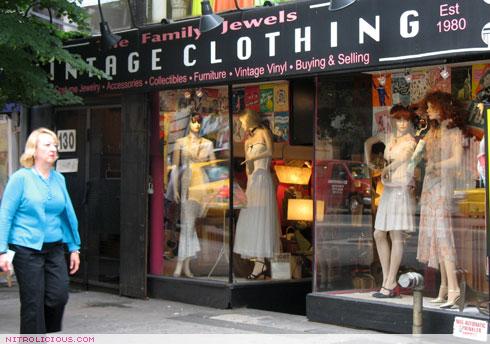 The Family Jewels Vintage Clothing
130 W 23rd Street
New York, NY 10011
212.633.6020
Please welcome my new vintage spots writer, JESSICA TONG! Jessica's fab, she's been vintage shopping since she's 7 so she'll keep you guys in the loop with her vintage finds and spots she recommends! Stay tuned for more!
Text & Pictures: Jessica Tong
If you are looking for an exceptional variety of "one of" vintage pieces starting with 1920's beaded flapper styles to pretty frocks and prom dresses from the truman era, The Family Jewels Vintage Clothing is where you want to go. This store is decked out with the floral ceramic vases atop lace doylies that are reminicent of my grand mothers home. With Frank Sinatra Playing out in the background the experience is that of opening her closet. The Family Jewels Vintage Clothing has a great variety of vintage catered to special occasions from a garden bbq, weddings or something of the red carpet nature. Available here are slips and swim suits to gorgeous suits, shifts and cocktail dresses and fine details like gloves, shoes, hats, ties, jewelry and hand bags for women, men and children. And if you are not in the market for anything to wear, they have a great variety of furniture, dishes and things, home decor and records. Don't forget to check out their sale section for great pieces that just need a little fixing, every great piece deserves a good home.
Check out my purchases after the jump…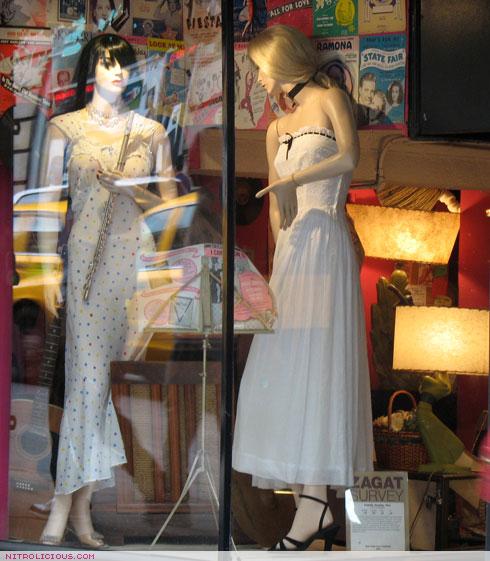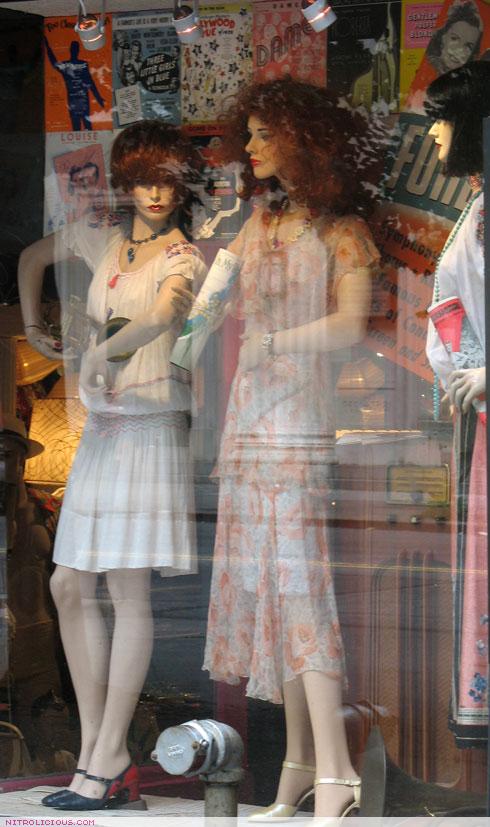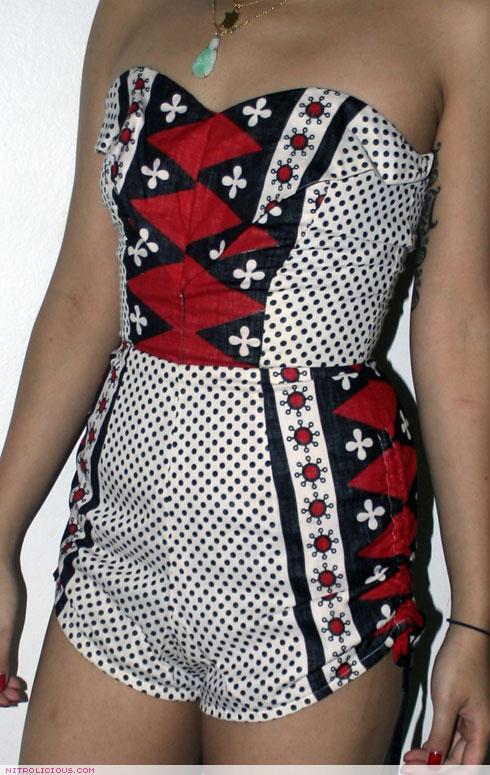 red and black printed hand made swimsuit: $149.00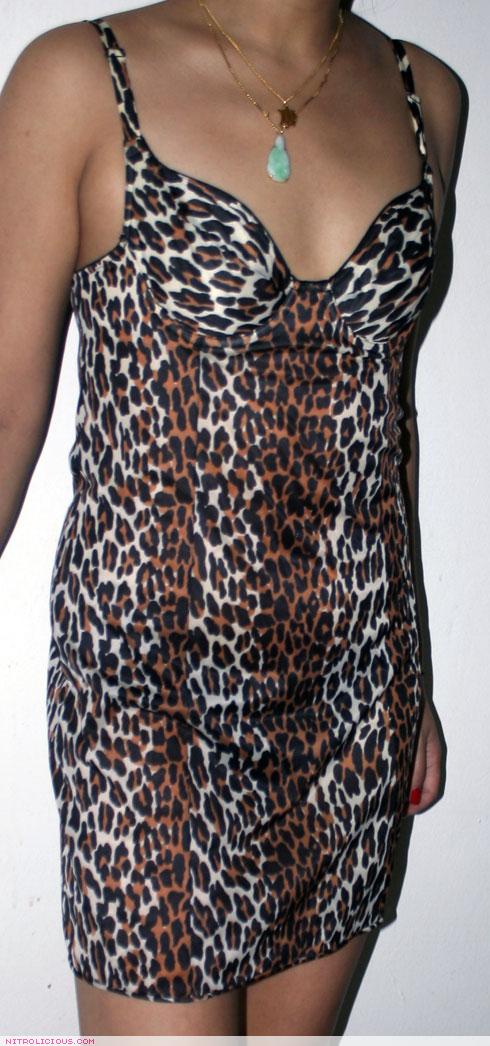 leopard slip: $40.00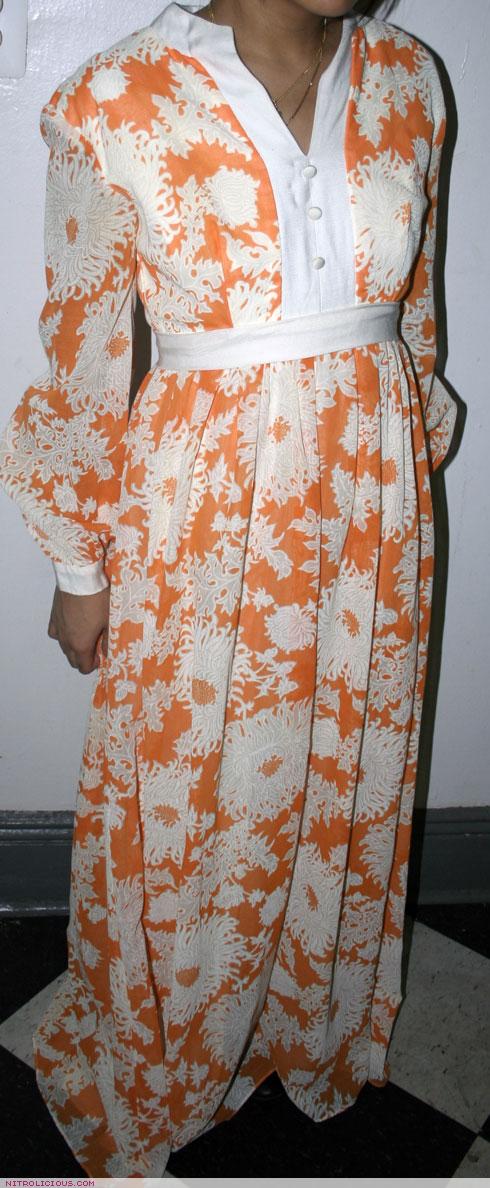 orange long sleeved frock: $39.99 (on sale)


long teal halter dress: $38.00 (broken zipper on sale)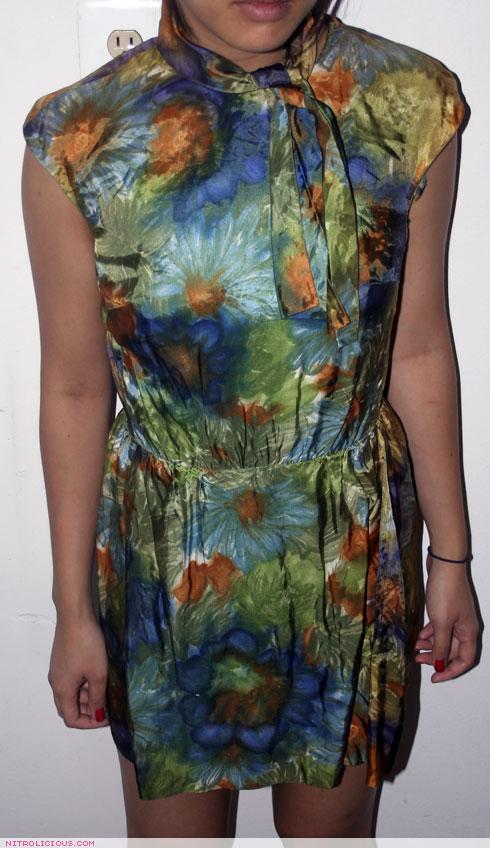 yellow blue and green shift dress: $109.00
Tags: