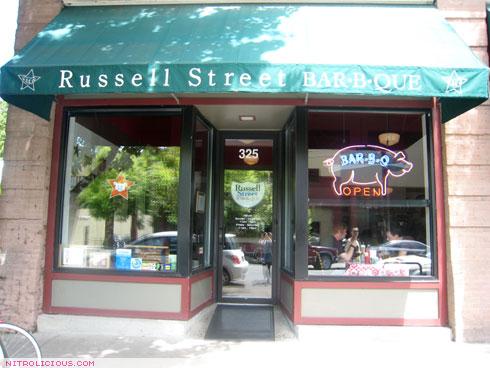 Russell Street Bar.B.Que
325 NE Russell St
Portland, OR 97212
503.528.8224
The Scene
This casual spot just off MLK Boulevard is decorated with pig knickknacks and red-and-white vinyl tablecloths. Families and groups pile into booths and deliberate over the five different barbecue sauces to accompany huge plates of smoked meats. In addition to the standard ribs and brisket, fun starters like warm peanuts and hush puppies are available. For a truly Southern dessert, there's the deep-fried chocolate pies. – Citysearch
Woke up that day and wasn't sure what I wanted to eat, surfed the web for an hour trying to find a spot with some "ghetto" Italian food and found nothing of my interest. Then I decided to look for some BBQ spots and after several places I landed on Russell Street Bar.B.Que and immediately headed there with B. Everything in PDX is like 10 mins away by car except for the Airport, which I like, but nothing seems walkable haha. This spot is sooooooooooooo cute as we walked in we saw a lot of pig ornaments and the ambience makes me feel like I'm eating over someone's crib rather than in a restaurant, I REALL LIKE THIS SPOT! As a matter of fact, everything I look at the pictures I miss it…if I ever go back there I'm gonna eat this more than once during my trip haha. The food was DELICIOUS, the food was fresh and did I mention that their meats are all-naturally raised. Everything about that place was amazing…luv it! Peep the pics after the jump…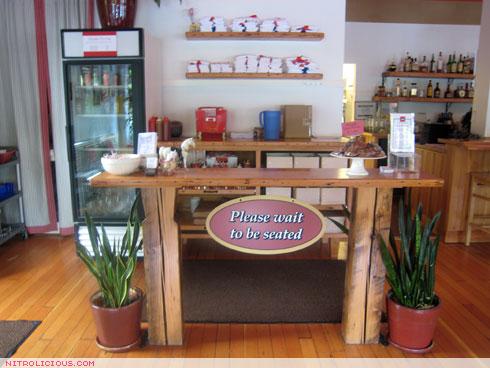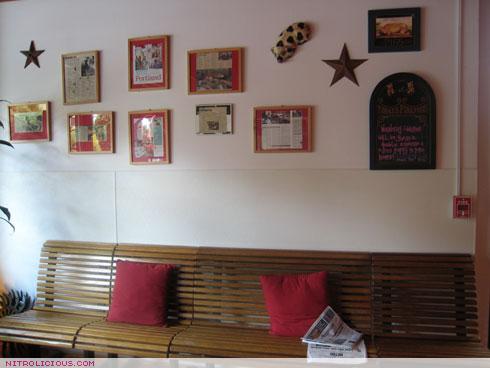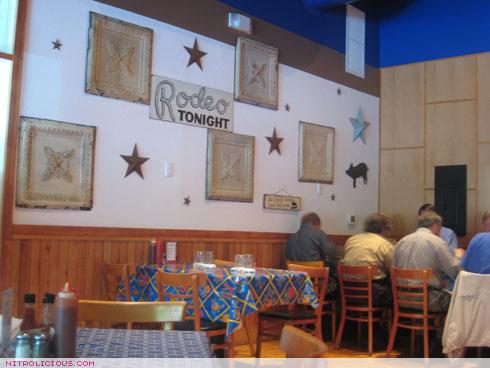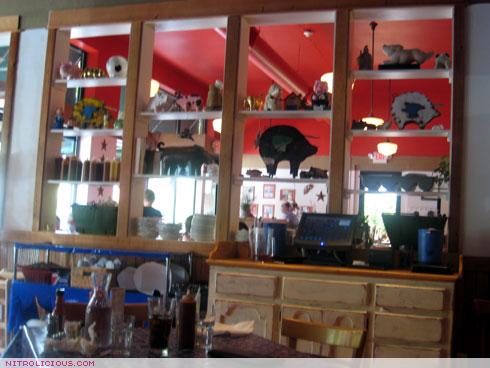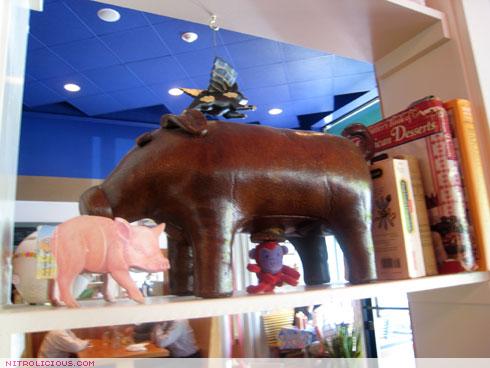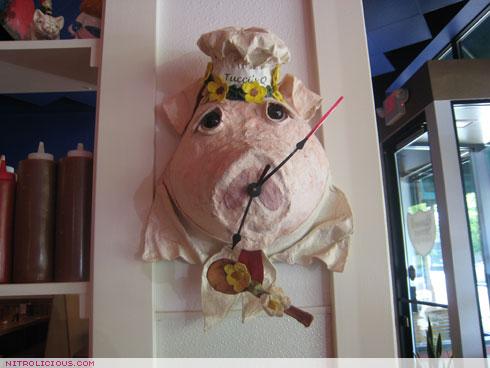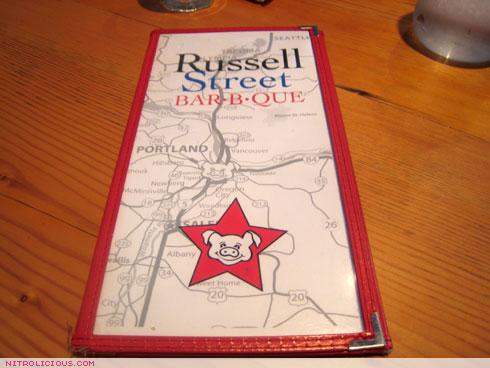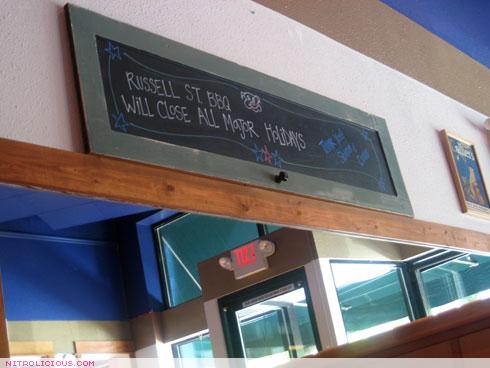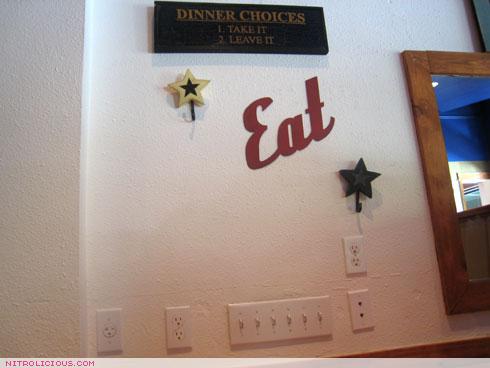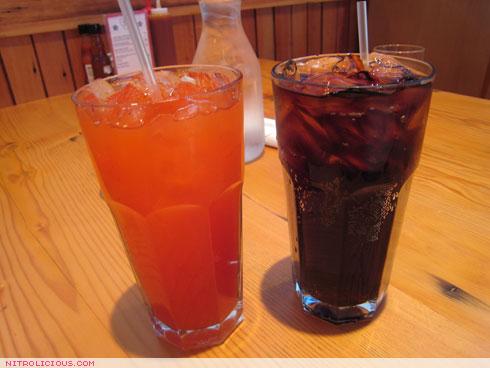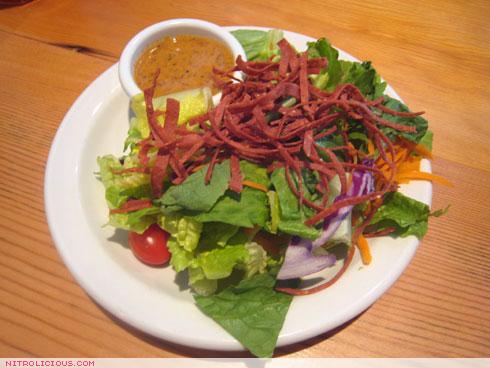 House Tossed Salad – A mix of lettuces, cabbage and carrots topped with crispy tortilla strips and tomato.

Meaty Bar-B-Que Beans – Smoky Bar-B-Que Beans loaded with bits of meat
Creamy Goodness Macaroni and Cheese

Baby Back Pork Ribs (half rack) – Tender, meaty ribs braised to be moist. Char-grilled and basted,
with your choice of sauce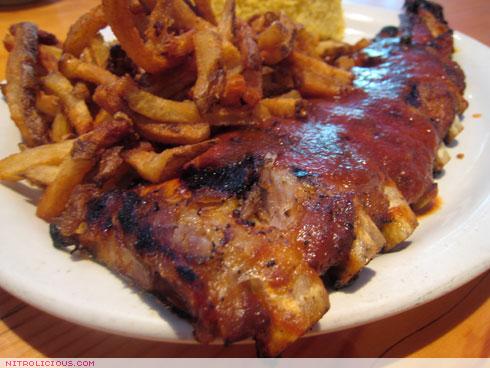 close-up…YUMMYYYYYYYYYYYYY!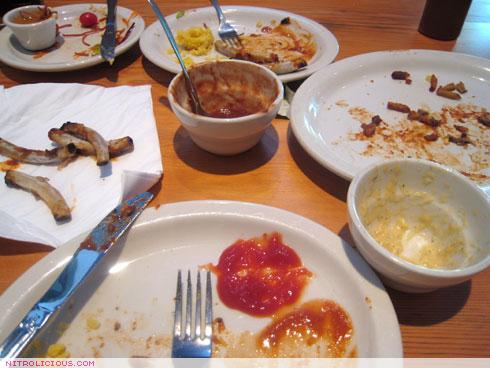 wow…all done!
Tags: