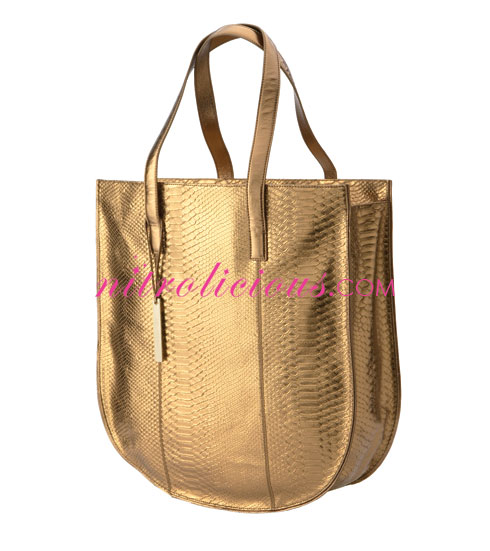 DEVI KROELL FOR TARGET "TOTE"
AVAILABLE IN LIGHT GOLD, BRONZE & ANTHRACITE, $49.99
Thanks to my reader LUCY for the tip, you can order the Devi Kroell for Target handbags online now! I thought I had to wait till July 15th to get a hold of these, but who knew Target was sneaky and put up the links up early. I ordered a few pieces to see how they look/feel in real since I'm not too close to a Target store, and plus it might not be in stores yet…even though they said they are.
A benefit of ordering online is that you get FREE SHIPPING when you order $50, saves the hassle in going to the stores and leaving empty-handed!
> Shop the Devi Kroell for Target collection – Search "Devi Kroell"!
Categories: handbags shopping target
Tags: