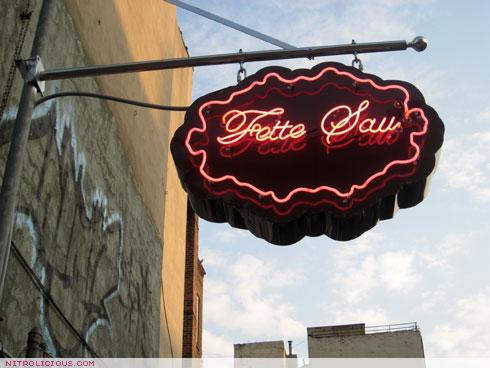 Fette Sau
354 Metropolitan Ave
Brooklyn, NY 11211
718.963.3404
The Scene
Fette Sau means "fat pig" in German, the folks behind Spuyten Duyvil ply the Williamsburg set with wood-smoked barbecue hotspot. The location is like a driveway garage with picnic tables, cement floor interior, wood benches and drawings of different kinds of meats on the wall.
I've been to Fette Sau once and is dreaming to go back again…I luv BBQ food and this place is def bumpin'! The atmosphere is so different from what I've been to and the food was yummy! I had a very pleasant meal and can never get enough, this place will be a hotspot for the Summer! Peep the meal after the jump…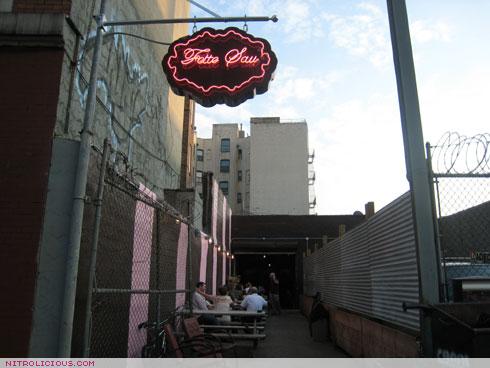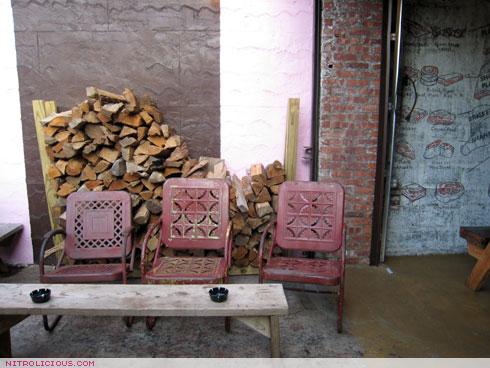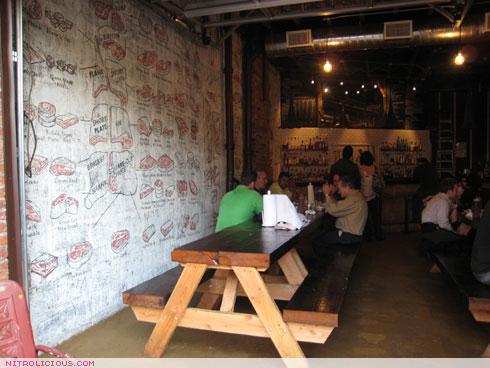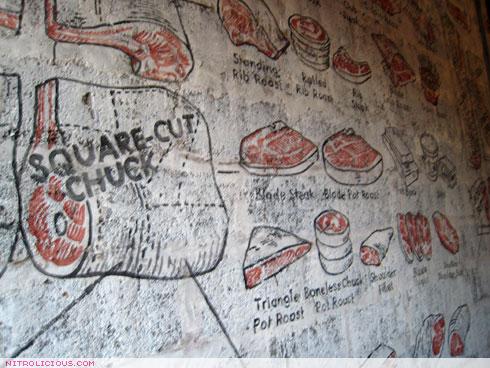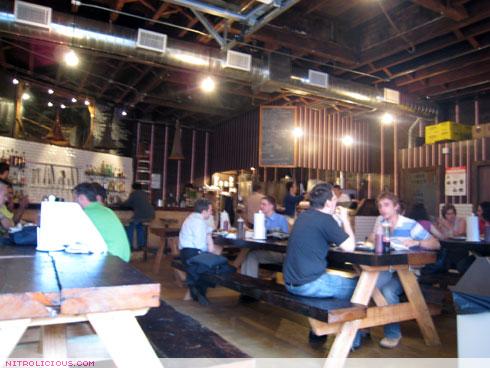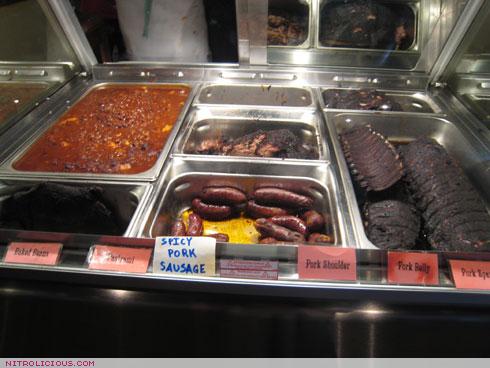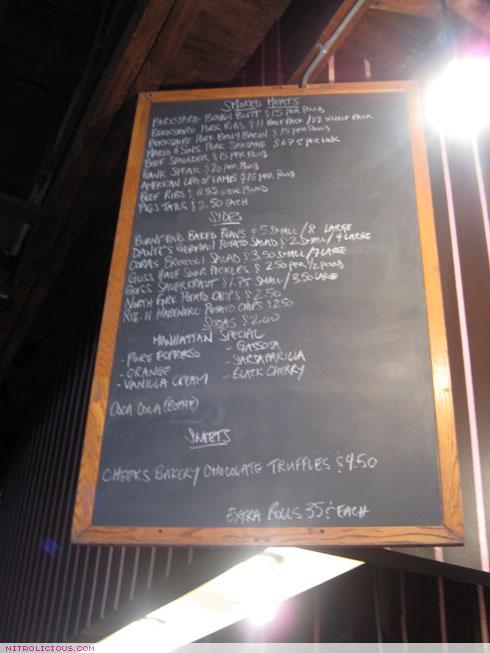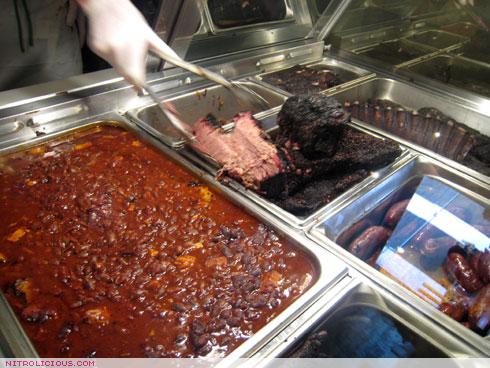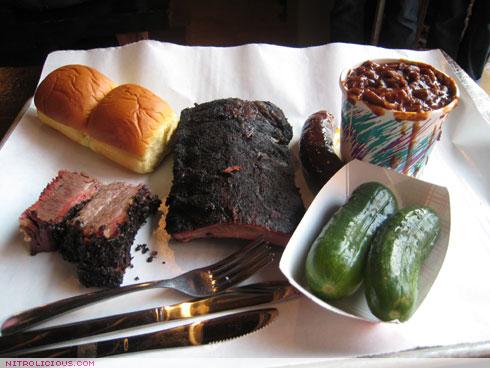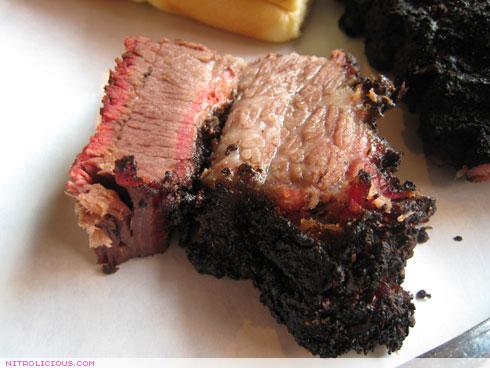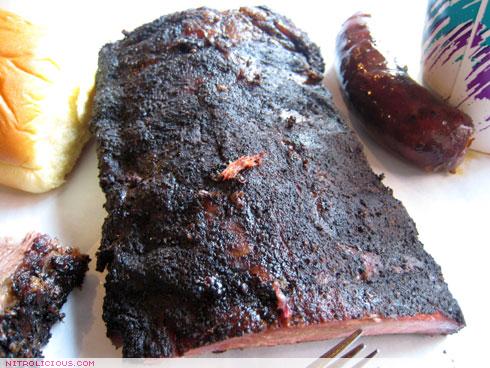 Ribs, $11 half rack – yummy!!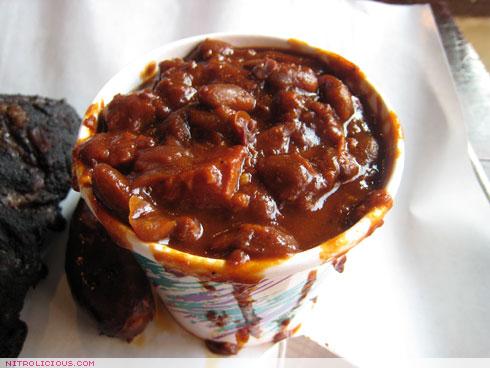 Burnt End Baked Beans $8 (large) – super good!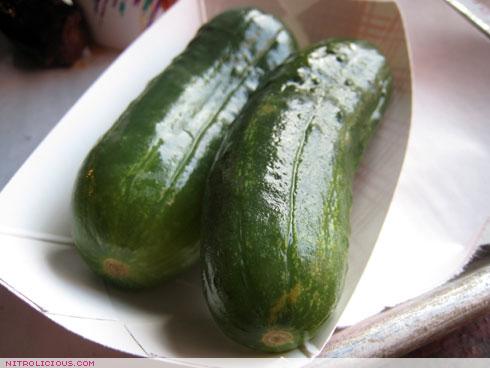 Guss' Half-Sour Kosher Pickles $2.50 – 1/2lb – i don't eat pickles!

Sodas, $2/each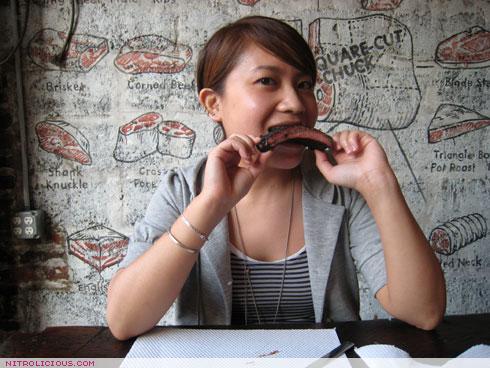 chowin' down!!!!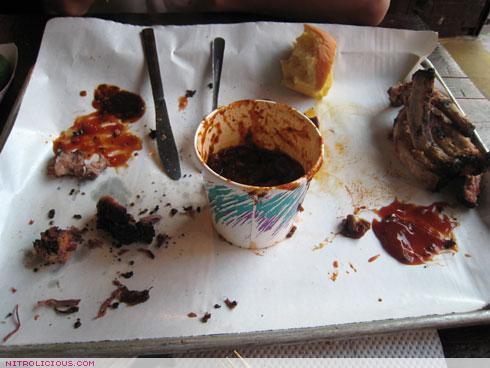 all gone!!!
Categories: eats
Tags: