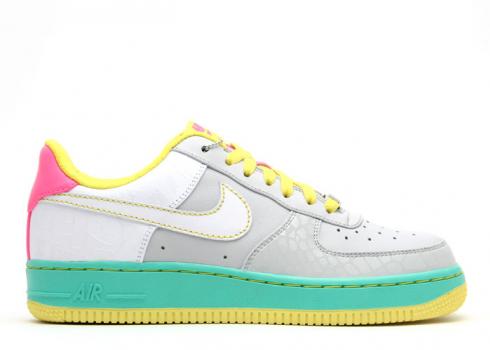 Release Date: 06.02.2007 WMNS Nike Air Force 1 Premium
315186-011 Neutral Grey/White-Azure, $100
Just before I sleep I want to let you ladies know that these fresh WMNS Nike AF1 Premium kickz are in stores tomorrow! I'm def coppin' these, I haven't been feelin' much of the kickz lately but these are fresh to death. Even though they look like Easter joints they'll look dope for the Summer! Thanks to Mae for the hookup! Don't sleep on these…cop 'em at NORT/Recon!
Categories: kicks
Tags: