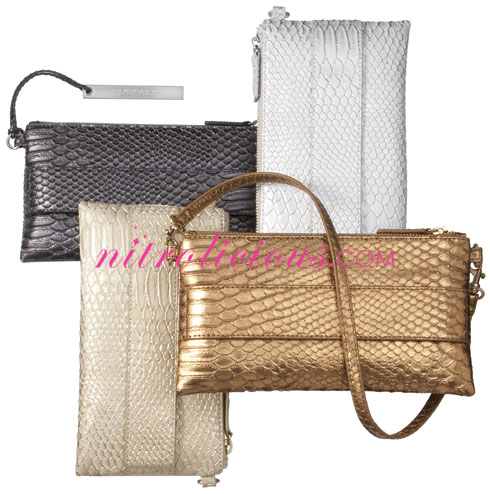 DEVI KROELL FOR TARGET "POCHETTE"
AVAILABLE IN SILVER, LIGHT GOLD, ANTHRACITE & BRONZE, $19.99
Target is not just tapping clothing designers for their GO International collections, but they're also collaborating with accessories designers. Last week Target released a preview of Devi Kroell's handbags and clutches and I have to say they're very promising. Though, they're not real python (polyurethane)…they look pretty damn good!
This collection debuts on July 15th alongside Libertine, the prices range from $19.99 to $49.99, crazy good deal. Besides clothing and handbags, fine jeweler Dominique Cohen is up next in August with rings, necklaces and brooches at a fraction of the price of her own line. Wow so many endless designer collaborations…I don't think I'll ever get bored of it! So excited, keep your eyes peeled!
More pics after the jump…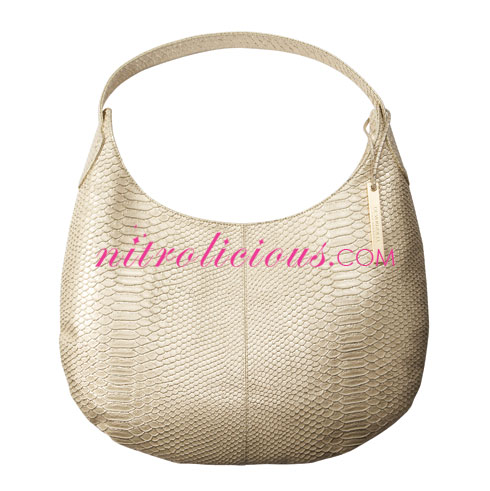 DEVI KROELL FOR TARGET "HOBO"
AVAILABLE IN LIGHT GOLD, BRONZE, SILVER & ANTHRACITE, $34.99

DEVI KROELL FOR TARGET "SHOPPER"
AVAILABLE IN ANTHRACITE & NUDE, $39.99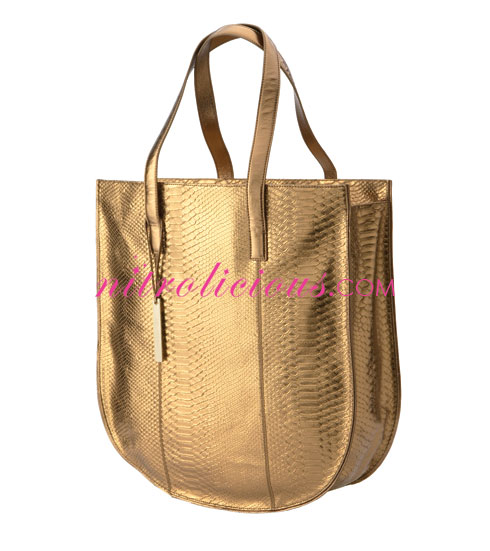 DEVI KROELL FOR TARGET "TOTE"
AVAILABLE IN LIGHT GOLD, BRONZE & ANTHRACITE, $49.99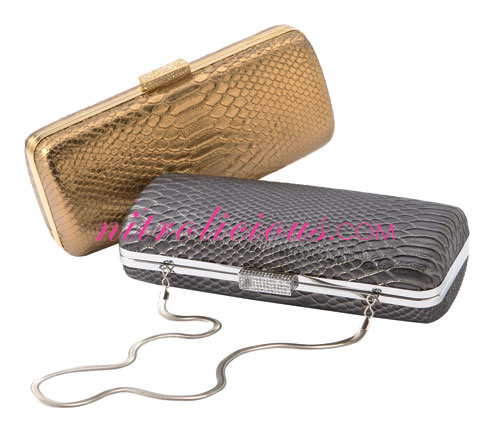 DEVI KROELL FOR TARGET "CLUTCH"
AVAILABLE IN BRONZE & ANTHRACITE, $29.99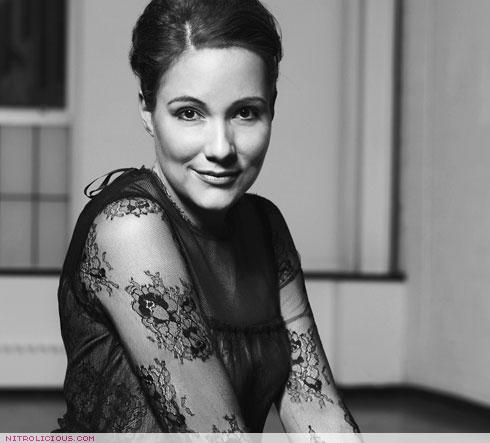 Devi Kroell
–
Photography: Target
Tags: