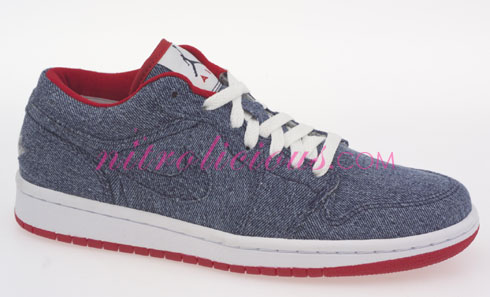 05.19.2007 Women's Air Jordan Retro 1 Low
315921-491 Denim/White-Sport Red, $85
Here are some of the upcoming Air Jordan releases in women's and men's (only those that I think will be released in boy's sizes will be listed), some dates may shift so this may not be 100% accurate as time passes. I will also list this on my Women's Kickz Release Dates section, so you can always check back there. So many kickz dropping so lil time, which ones are you looking forward to coppin'?! Please note that if it doesn't say "women's", then the prices are for men's sizes.
I've went to the Jordan Brand Fall 2007 preview to check out the kickz, even though I'm not allowed to leak the images yet, I'd have to say you won't be disappointed! As soon as I get the ok to release the images, I will show it all! More after the jump…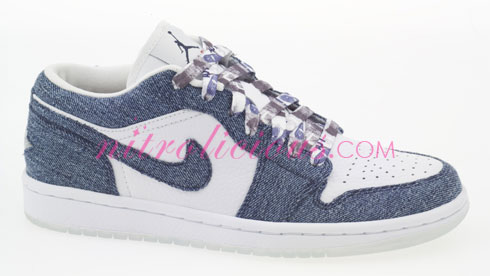 05.19.2007 Women's Air Jordan Retro 1 Low
315921-141 White/Denim, $85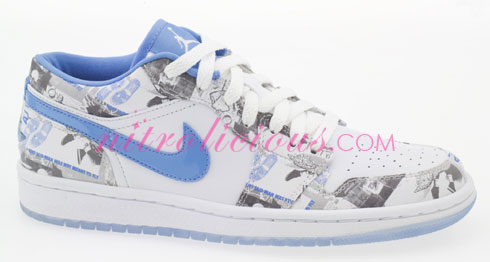 05.19.2007 Women's Air Jordan Retro 1 Low
316297-141 White/University Blue, $90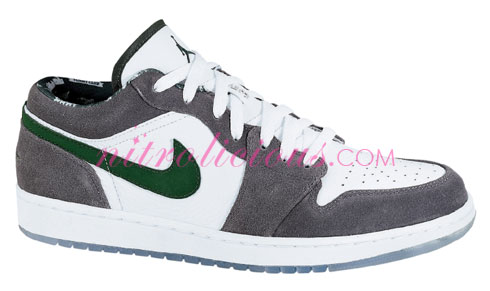 05.26.2007 Air Jordan Retro 1 Low (North Side)
309192-131 White/Deep Forest-Light Graphite, $90

05.26.2007 Air Jordan Retro 1 Low (East Side)
309192-161 White/Varsity Red-Varsity Royal, $90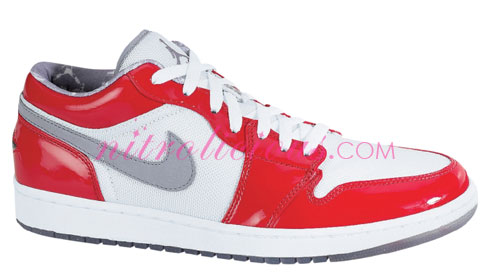 05.26.2007 Air Jordan Retro 1 Low (South Side)
309192-171 White/Stealth-Varsity Red, $90

05.26.2007 Air Jordan Retro 1 Low (West Side)
309192-172 White/Varsity Maize-University Blue, $90
 
05.26.2007 Air Jordan Retro 1 Low
309192-001 Black/Metallic Silver-Varsity Red, $90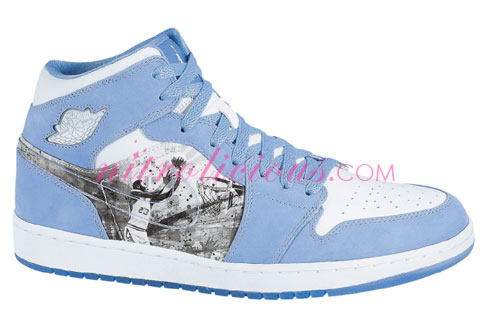 06.02.2007 Air Jordan 1 Retro (Alpha)
316269-142 White/University Blue, $110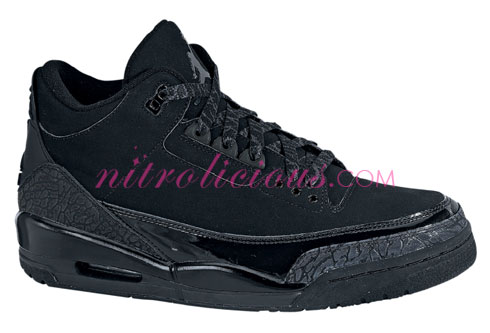 06.16.2007 Air Jordan Retro 3: Black Cat
136064-002 Black/Black-Dark Charcoal, $125
IMAGES to come…
07.01.2007 Air Jordan Retro 8 LS
Midnight Navy/Pea Pod-Orange Blaze, $150 
07.01.2007 Air Jordan Retro 11 Low
White/Zest-Argon Blue-Light Bone, $115
07.01.2007 Air Jordan Retro 11 Low
Black/Zest-White, $115
08.01.2007 Air Jordan Retro 11 Low
Silver/Zest-White, $115
08.01.2007 Women's Air Jordan Retro 11 Low
White/Zest-Varsity Red-Pine Green, $115
08.01.2007 Women's Air Jordan Retro 11 Low
Black/Metallic Gold, $115
08.01.2007 Women's Air Jordan Retro 8
White/Bright Concord-Aquatone-Varsity Red, $140
09.01.2007 Air Jordan Retro 8
Black/Aquatone/Bright Concord, $140
Holiday 2007
Air Jordan Retro 8
White/Orange Blaze-Silver-Stealth, $140
Women's Air Jordan Retro 8
316836- 401 Ice Blue/Orange Blaze-Silver, $140
Women's Air Jordan Retro 8 Low
Dark Cinder/Sail Champagne, $110
Air Jordan Retro 15
317111-061 Black/Varsity Red, $150
Air Jordan Retro 1
True White/Varsity Red-Black
Women's Air Jordan Retro 1 Low Ca
True White/Metallic Silver-Sport Red-Denim, $85
Women's Air Jordan Retro 1 Low Ca
Denim/Sport Red-True White, $85
Women's Air Jordan Retro 1 Low
True White/University Blue, $90
Air Jordan Retro 1 Xq
True White/Sport Red-Black-Gold Dust, $125
—
Already released…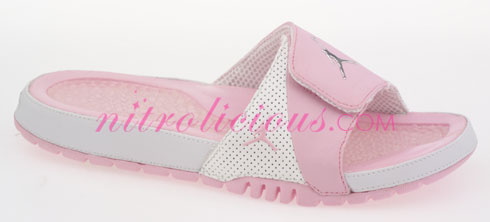 04.15.2007 Women's Jordan Hydro III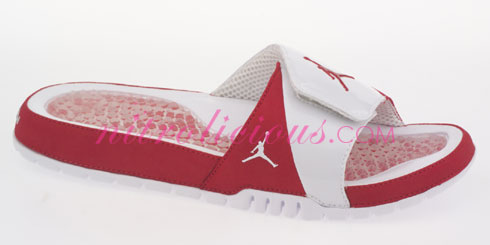 04.15.2007 Women's Jordan Hydro III
Categories: kicks
Tags: