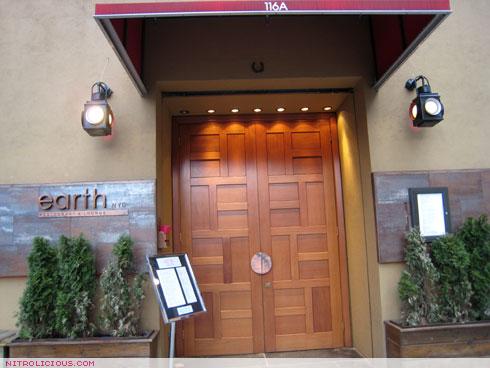 Earth NYC
116A 10th Avenue
New York, NY 10011
212.337.0016
The Scene
Illuminated by more than 130 flickering candles mounted on a dramatic 30-foot wall, the extraordinary ambiance creates a luminous background for diners and guests alike. Adorned with gorgeous fabrics and sumptuous colors, the space is decorated in rich earth colors with glints of metallics throughout.
The lower level features plush low-slung banquettes for ample seating, pools of floating flowers, and a crescent-shaped bar decorated with dramatic floral arrangements. Cozy lipstick-red leather chairs and dark-wood tables with sleek white place settings are counterpoints to vivid Indian accents. To the right is an open staircase leading to a loft-style upper level for additional dining and private seating. – Earth NYC
I first learned about Earth when I went there for my gurl, Doris' b'day party. I thought the place was pretty hip and interesting so wanted to pay a visit there for dinner. Went there with my big last month b/c I was feelin' for some Indian curry but we were def disappointed in the food. It wasn't as great as we thought it would be, the food was just so so but the atmosphere was pretty kewl, I guess just stick with it after hours and go party there! I would def not recommend having dinner there. Peep the meal after the jump…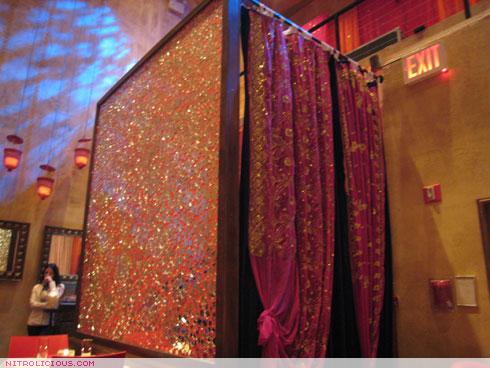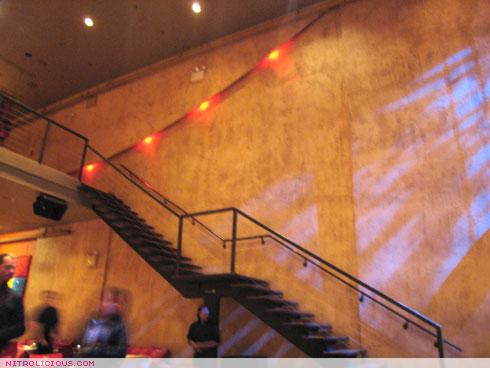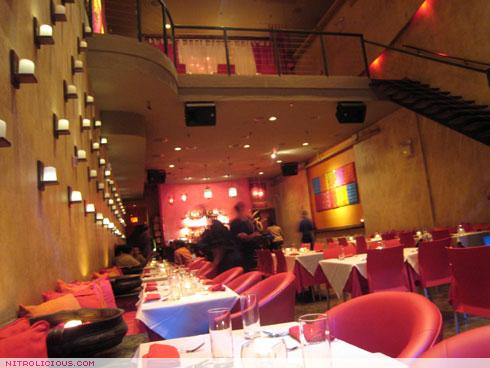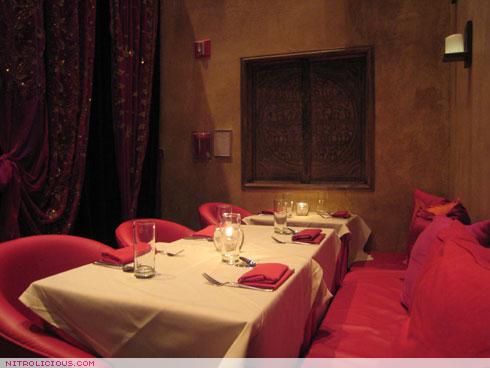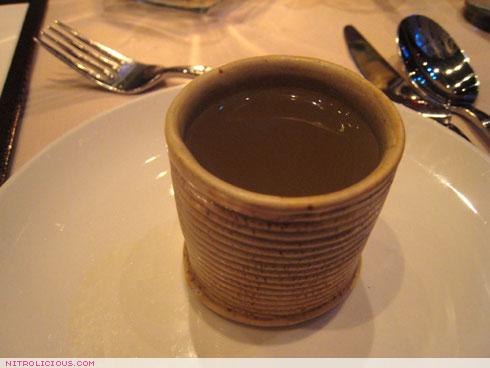 Satay Grilled skewered beef with spicy peanut sauce – this was decent but no difference from the Chinatown Malaysian joints

Goi Cuon Fresh spring rolls with shrimp served with sweet garlic sauce – I personally didn't like this b/c there's raw veggies in there, for some reason me and my big read FRIED instead of FRESH lolz

Som Tum Green papaya & daikon with peanuts & garlic lime dressing – I don't eat salad but my big said it was aiight

Goong Ob Woon Sen Shrimp with glass noodles – what my big had, I tried it and it was just so so…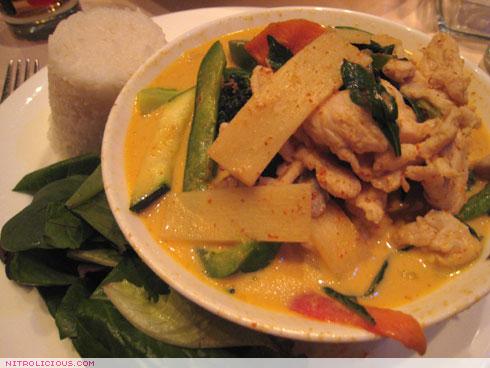 Curries (Green) Choice of vegetable, chicken – what I had, its ok I seriously had better…kinda disappointing!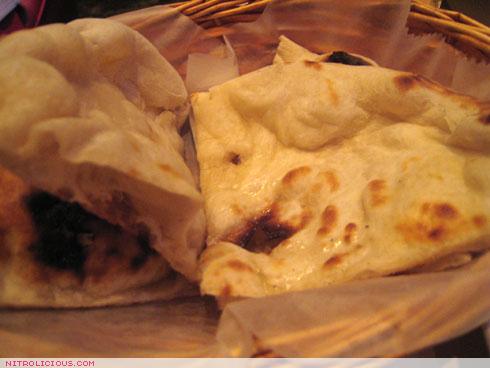 Categories: eats
Tags: