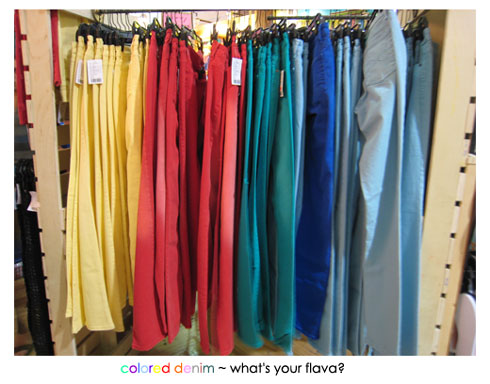 Seems like a flashback to the late 80s and early 90s, this Spring its all about colored denim! This trend has been haunting me for a min already, I didn't think I would get into it but its just everywhere that I can't just disregard! I think I'm going to pick up a few from UNIQLO and Urban Outfitters, they're nice and cheap…I don't want to splurge too much for a trend I'll get over quickly. If you want to splurge, there's a variety at Shopbop.com…too bad I can't right now. Don't be afraid to go BRIGHT! I'm thinking a nice pair of red, purple and electric blue for now…what's your flava?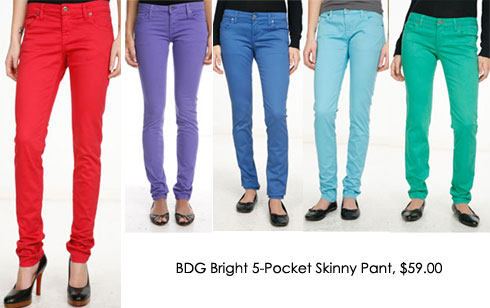 I'm luv'n the pineapple Seven Jeans Side Zip Joyce Jean!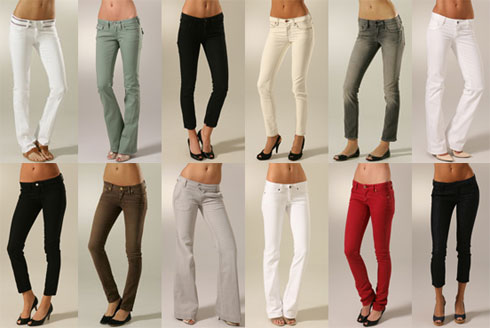 I'm luv'n the red Rich & Skinny Sleek Jean!
Tags: