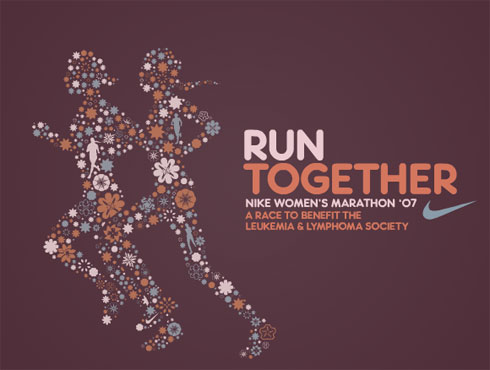 For the 3rd year in a row, Team In Training will be sending NYC-based participants to San Francisco for the 2007 Nike Women's Marathon. Train with the Team running the only marathon with stunning vistas and a man in a tux who meets you at the finish line bearing a Tiffany & Co. necklace! Train to run or walk a full or half marathon. Be part of the celebration of women's achievements and raise funds for cancer research. Come preview what the Nike Women's Marathon is all about!
Event Date: Wednesday, May 2nd | 7pm
RSVP: aileen.castro@lls.org or robin.lakian@lls.org
Info: 212.448.9206 x233
Wild Salmon
622 3rd Ave. @ 40th St.
New York, NY 10017
Complimentary drinks & Hors D'oeuvres will be served along with prizes and goodie bags.
The Nike Women's Marathon is one of Team In Training's most inspiring and unique events. Along the course, participants will enjoy some of these special treats:
CHOCOLATE (at the Chocolate Mile) sponsored by Ghirardelli
Pedi-Care and Massage Stations
A NIKE Dri-Fit Finisher tee
AND…a one of kind Tiffany & Co. Necklace for ALL FINISHERS
> Team In Training
> Nike Women's Marathon '07
Peep the flyer after the jump…
Categories: entertainment/events
Tags: