florent
69 Gansevoort Street
Between Washington & Greenwich Street
New York, NY 10014
212.989.5779
The Scene
Before the Meatpacking District was uber-cool, this retro diner was a destination for its better-than-it-needs-to-be food and its laid-back but hip scene. The menu includes steak frites, onion soup and black sausage, killer salads and more traditional coffee-shop favorites. Breakfast is served anytime, the prix-fixe brunch is a good bargain and includes a bloody mary or mimosa, and the coffee is strong. – Citysearch
If you're looking for a nice outdoor spot for Summer, florent can be a nice pick. florent is open 24/7 and this retro diner is at one of my favorite spots, Meatpacking District. The food was moderate but the atmosphere made up for it, make sure you have reservations before you hit the place. Its a great chill spot after a party to grab some grub, I'm waiting for the weather to get warmer to sit outside! I just wished the mac & cheese was better but it was just "ok", Schillers def still holds the title! From 1 to 10, I give it a 5 and I plan to go back during the Summer. Peep the meal after the jump…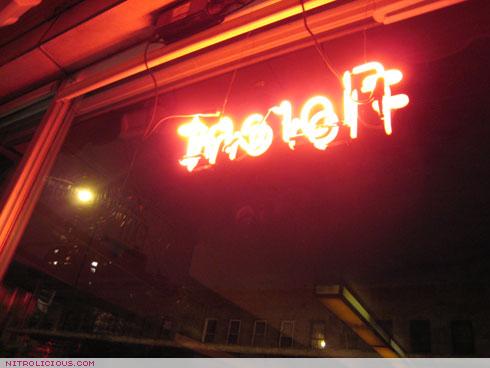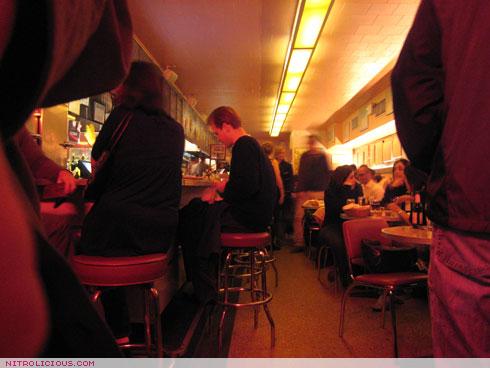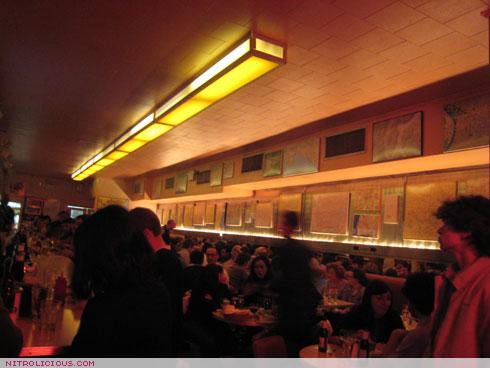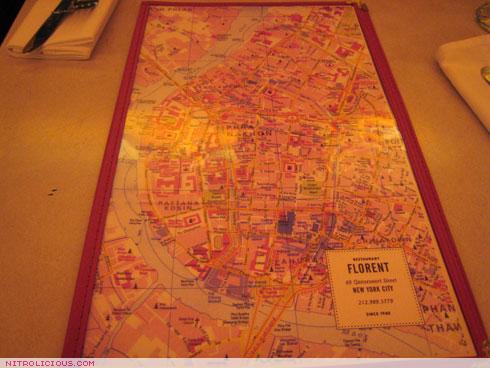 mini louisiana crabcakes with tomato Creole sauce – this was pretty good.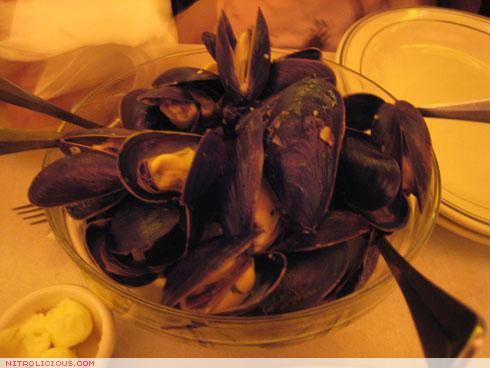 steamed prince edward island mussels in white wine with lemon, garlic, onion & fresh herbs – eh nuttin' too special about this…its better at Le Jardin

Mac & Cheese – elbow macaroni, roast garlic, with Asiago, Parmesan & Cheddar cheeses – ok only!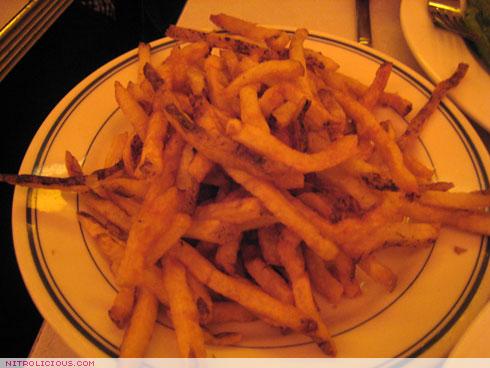 fries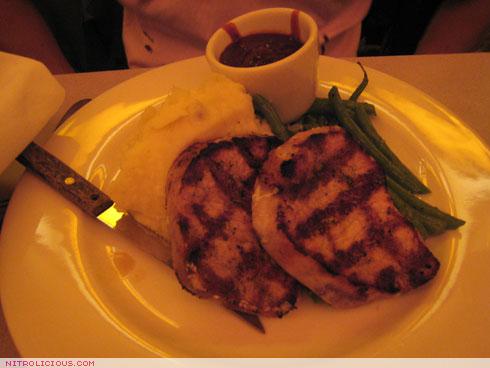 dinner specials: cajun-spiced center-cut Pork Chop with black bean barbecue sauce served with mashed potatoes and green beens – the special was pretty good.
Categories: eats
Tags: