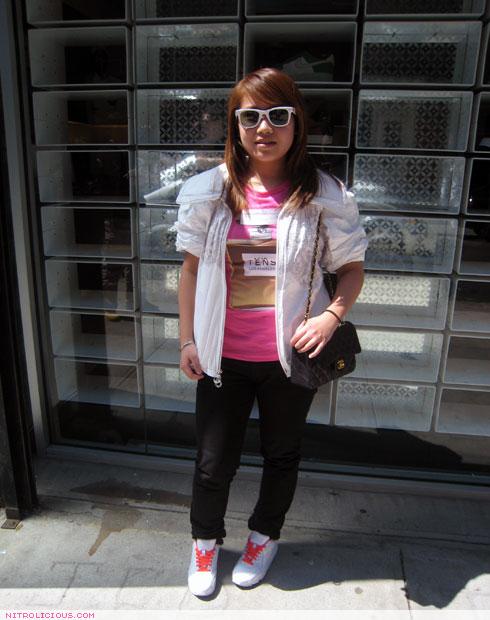 This was my first Freshness Family event since I've joined them, we went to Nike iD to create a pair of unique Freshness 07 Nike Dunk High Premium iD for all the members. We chatted up and designed an iLL pair of Dunk Highs (at least I think so haha) for the 7 members of Freshness. Kept the color/design nice and simple for the Summer, def feelin' those and can't wait to receive them, thanks Freshness!
After brunch with the fam, went to walk my babies with B…totally exhausted from the sun…I'm gonna hit the sack, peep the pics after the jump…
Jacket: adidas by Stella McCartney Cover Up Woven Jacket *courtesy of adidas, thanks!*
T-Shirt: TENS by The Hundreds *courtesy of The Hundreds, thanks Digit!*
Black Skinny Jeans: H&M
Kickz: Nike iD Air Max 90
Bag: Chanel Classic Flap
Shades: Ray-Ban Wayfarer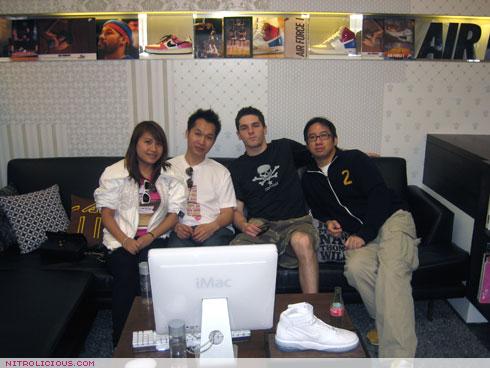 a few from the Freshess Family: me . Yu-Ming . Tom . Poe – i feel special i'm the *princess* of Freshness haha

the boyz: Yu-Ming . Tom . Poe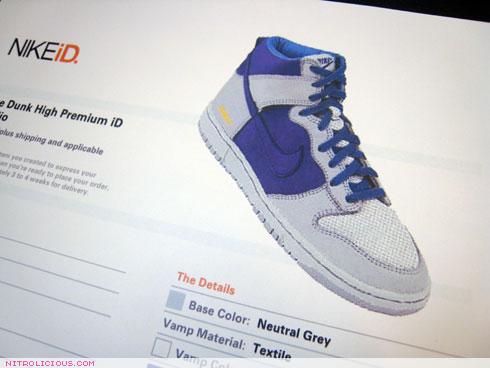 Freshness 07 Nike Dunk High Premium iD – all 7 of the family members will receive a pair! kept it nice and simple for the summer…I can't wait! *courtesy of Freshness, thanks!*
—
Took the babiez out for a nice stroll with B after brunch with the Freshness Family…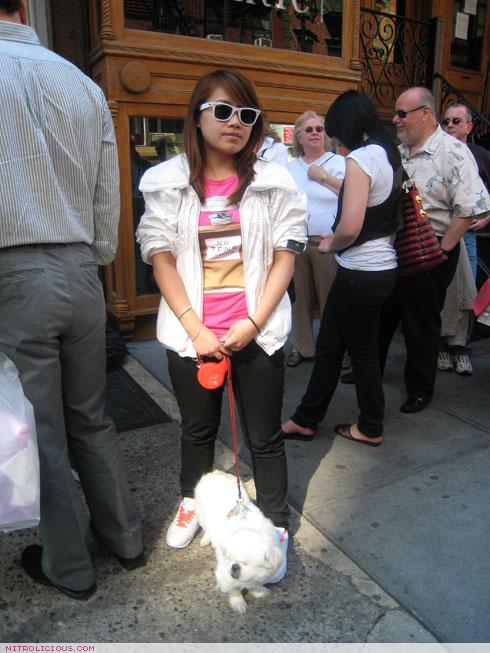 me & puffy, he's so curious of what's going on…

B & cookie…he is exhausted from just one block…damn lazy!!
Categories: outfits
Tags: