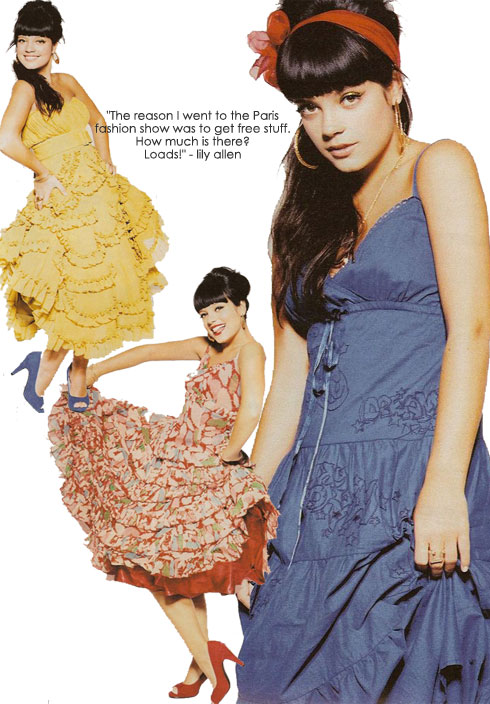 In the frenzy of the designer collaborations, I almost forgot about the Lily Loves by Lily Allen for New Look collection. This past Sunday, a reminder from the Sunday Times Style Magazine did a feature on Lily Allen modeling a few pieces from the collection and her story from "cheap gold and charity-shop chic to front frow at YSL and unlimited free handbags", aren't we all jealous?! I see Lily Allen as a gurl next door and a chic that reminds me of myself a bit. Like me, she is convinced that everyone hates her and feels like a 15 year old in school desperately trying to fight for everyone to like her…very very similar, I am also very self-depreciating also!
Lily Loves, a capsule collection of her signature colorful cocktail dresses, trainers and high heels will hit New Look shops on May 9th and will be sold in 267 stores worldwide. The collection priced from £8 for a flower ring to £50 for the 'Fox Trot Ruffle dress', and is available in sizes 8–18. So far the collection seems a bit too "prom-look" for me, but we'll see as the whole collection reveals in the upcoming weeks. Are you anticipating this release?
edit: Fresh off the press…Win tickets to see Lily Allen at her Lily Loves dress collection launch party!
In the run up to the launch of Lily Loves, Lily Allen launches www.whatlilyloves.com. The new WhatLilyLoves website includes a diary blog from Lily where she reveals her inspiration for her designs declaring her love for her 300 dresses and a handy store listing of where to buy her collection.
To celebrate the launch, you can enter into a special competition to win 1 of 5 exclusive pairs of tickets to the Lily Loves launch party in London on Tuesday, May 8th 2007. The prize includes accommodation and travel plus selected Lily Allen & New Look merchandise including Lily dresses, hoodies and T-shirts. visit www.whatlilyloves.com.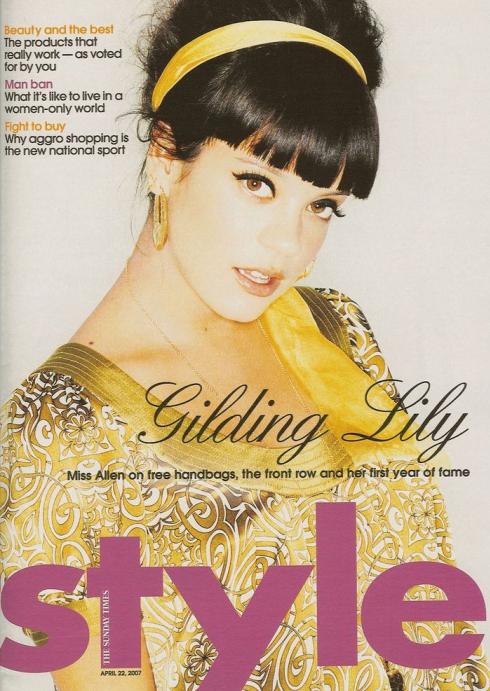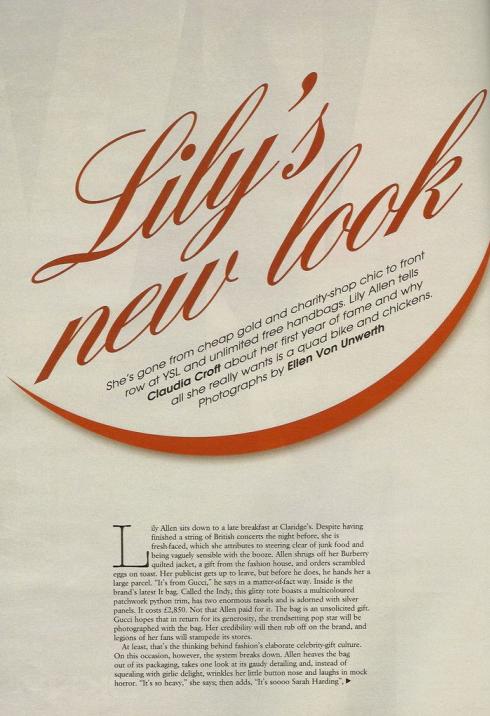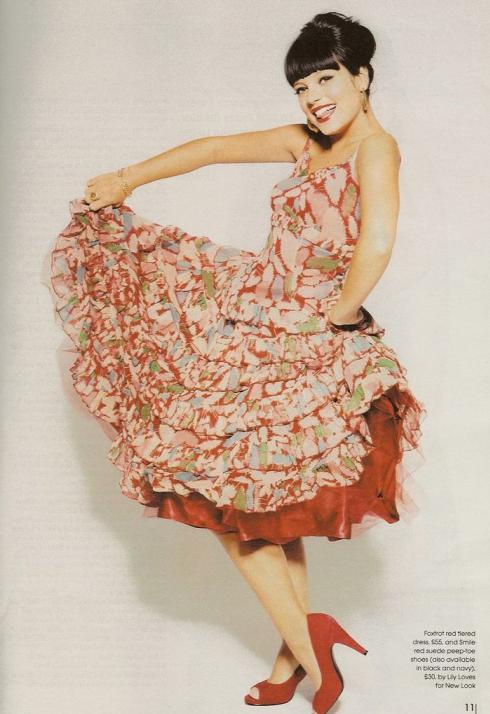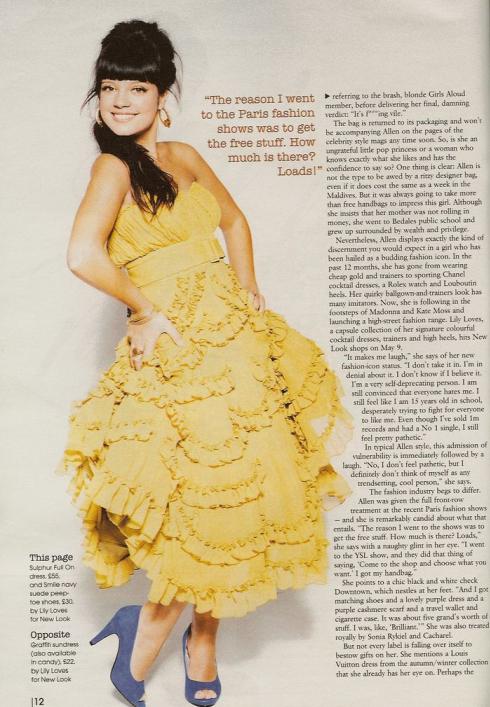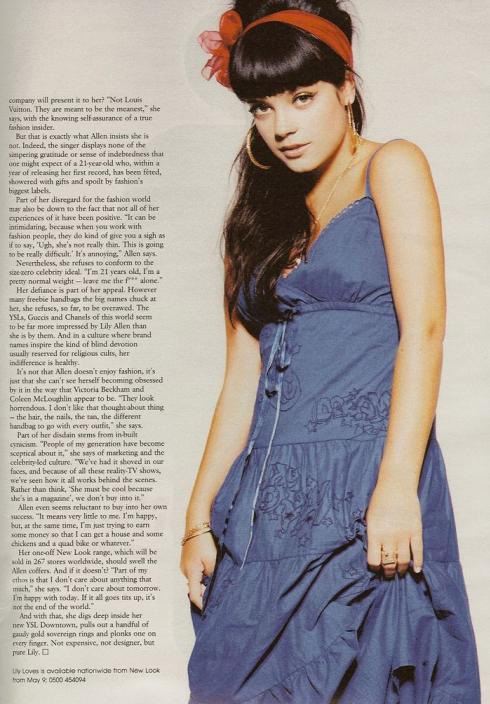 Scanned by 1karina1 @ TFS / Sunday Times Style Magazine 04.22.2007
Categories: celebrities fashion
Tags: