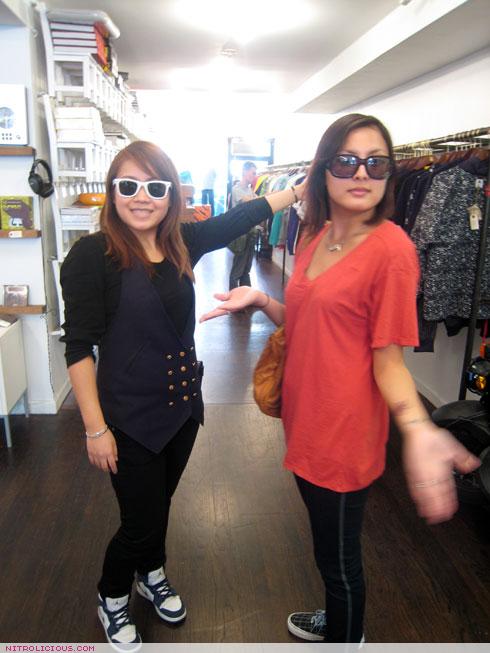 me & mae @ reed space.
Super nice day today, I can finally walk out without a jacket. I'm so glad tomorrow will be just as sunny and warm, but the good weather doesn't last…it goes right back down on Weds, oh wells I ain't complaining. Until then, I'll enjoy my wonderful weather out & about! Chilled with Yu-Ming and Mae today, it was great…Yu-Ming was our photographer for the day haha! More pics after the jump…
Black Top: 9am
Vest: H&M
Skinny Jeans: H&M
Bag: Chanel Classic Flap
Kicks: Air Jordan Retro 1
Shades: Ray-Ban Wayfarer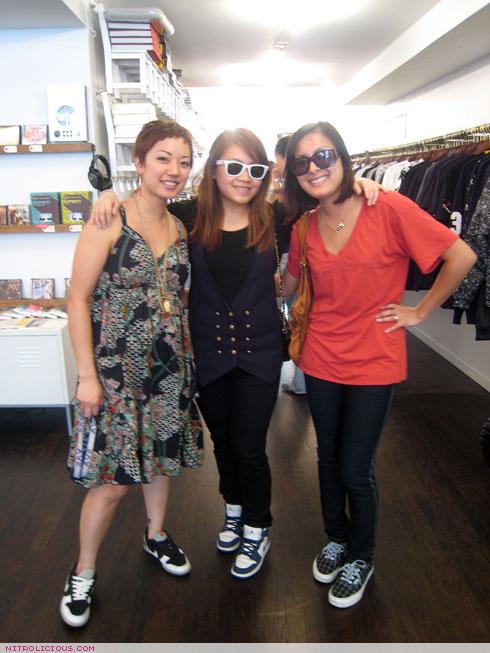 jessica/homeroom, me and mae/recon – just found out jessica works @ reed space on the weekends, go in and say "HI" to her!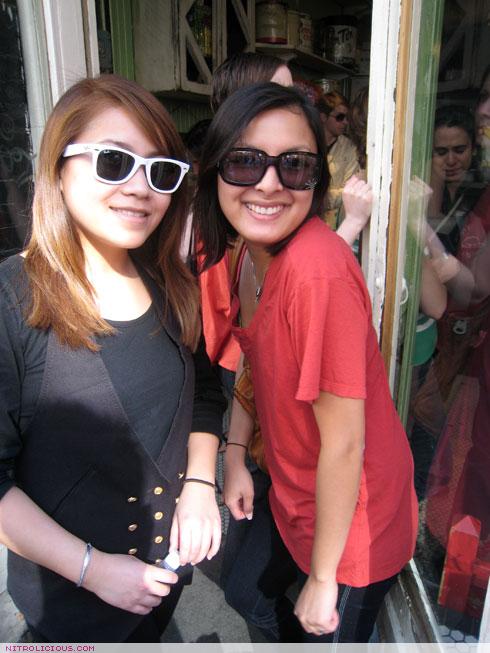 me & mae waiting to get a lemonade!
Categories: outfits
Tags: