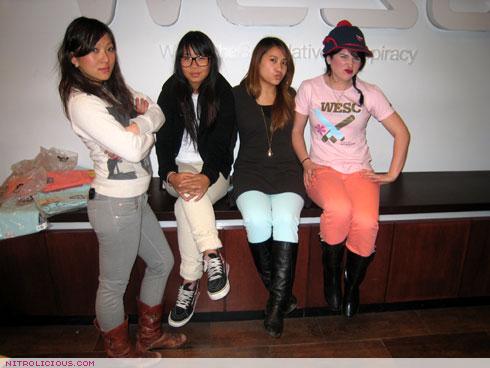 ali . jessica . me . jessie ~ in WeSC dyed denim
WeSC
282 Lafayette Street
New York, NY 10012
212.925.WESC
Last week Jessie invited me to check out the WeSC showroom and play at the Soho store, the showroom was cozy, its in an apt and there's a hidden bed (when you press on the remote it slides open)! I got a sneak peak at the Fall '07 collection and I was not disappointed, I wanted so many pieces, especially the coats. I luv that there's no big logos or designs, the coats are simple yet very detailed, I def want to cop the purple coat and quilted leather jacket…soooo HOT! I am a hat person, WeSC collaborated with Kangol and created a set of five terry cloth hats, my favorite was the pink one, look out for those they're droppin' real soon. The Fall '07 goods starting rollin' into stores in August, keep your eyes peeled.
Afterwards we strolled down to the Soho store and had crazy fun. All the gurlz tried on a pair of their new dyed denim and posed in them. I got to pick out two pieces from the Spring/Summer '07 collection, I went with a pair of Eve Japanese selvage skinny jeans and the Olive jacket in black. If you swing by the WeSC store in Soho be sure to ask for a free copy of the "Let's Get Physical with WeSC" CD! Check out the Fall '07 preview and fun at the store after the jump…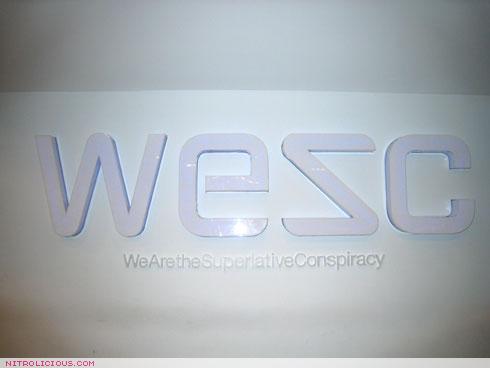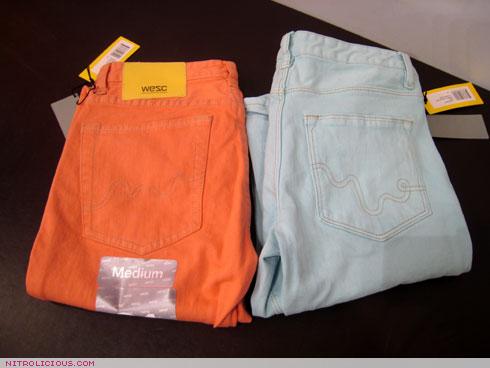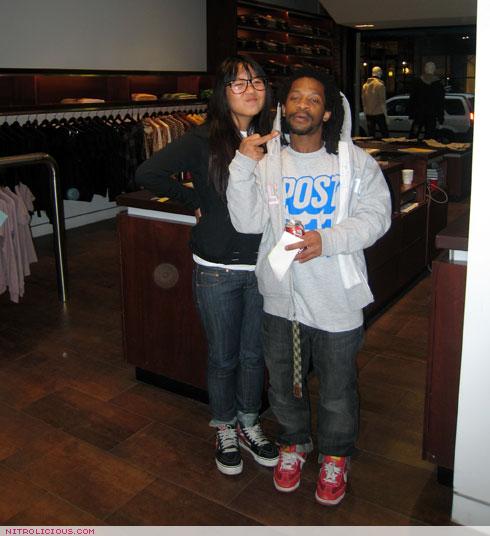 Jessica & Shawn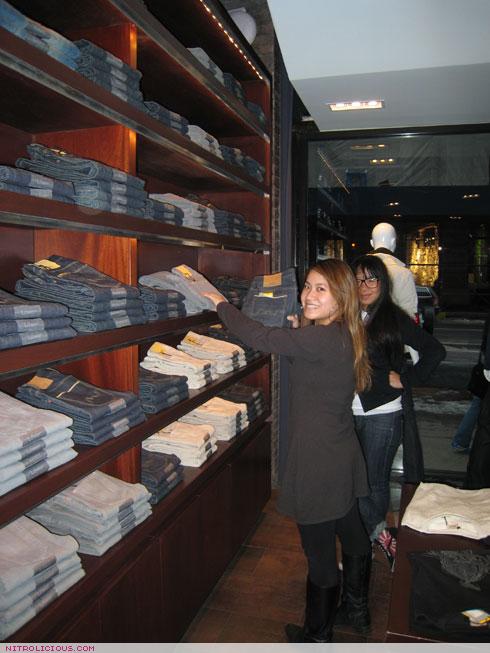 Jessica assisting me with denim…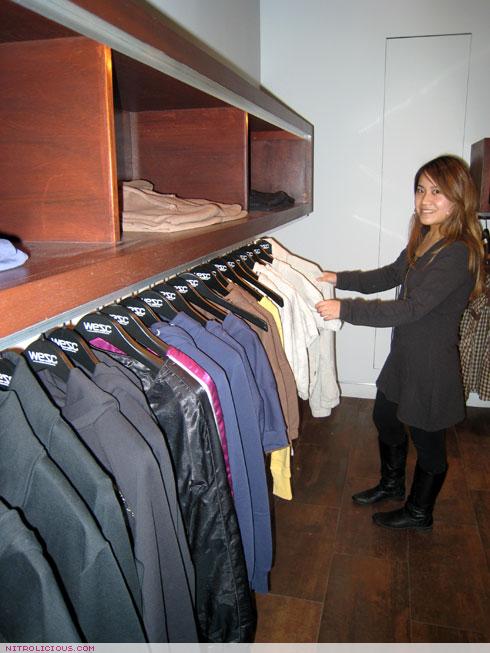 Me trying to pick out a nice top…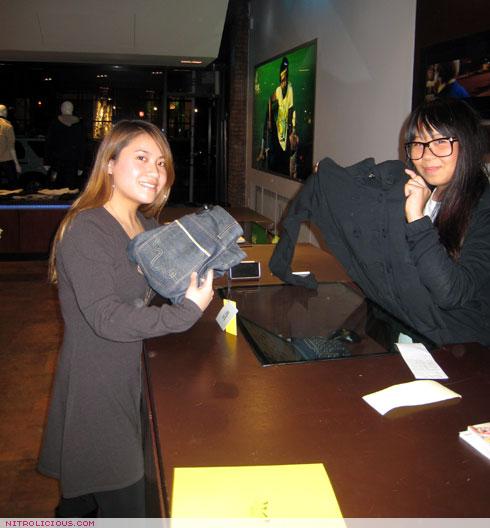 packaging up my goods…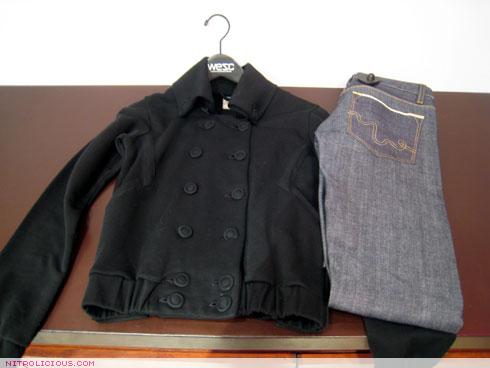 My picks: Olive Jacket in black and Eve Japanese selvage skinny (thank you Jessie!)

Pick up a free CD at the WeSC store in Soho!

WeSC x Kangol…coming soon…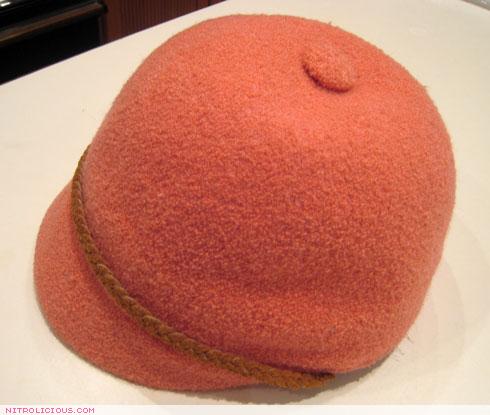 This is my favorite of all…luv the shape and color! hot!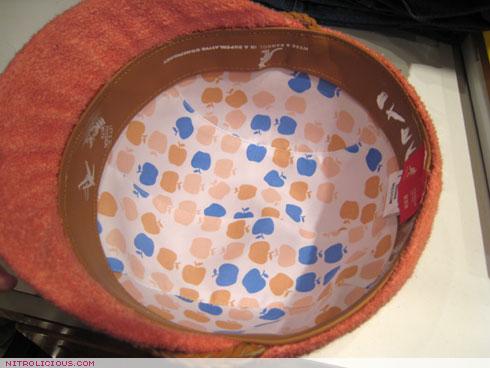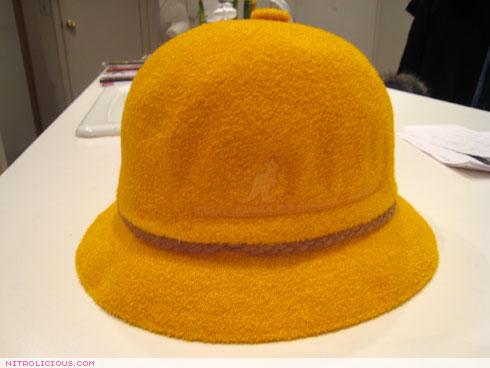 Jessie's fave hat!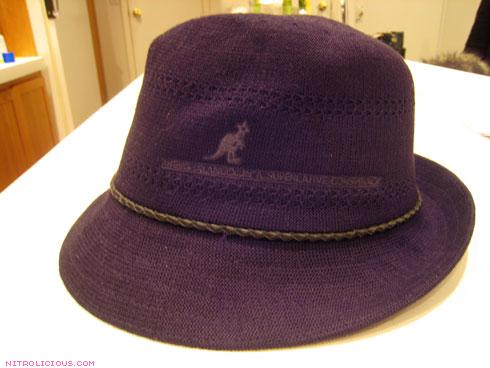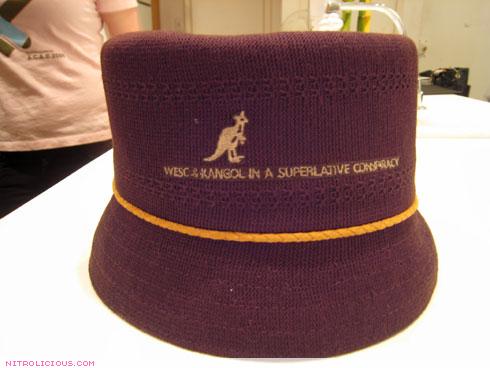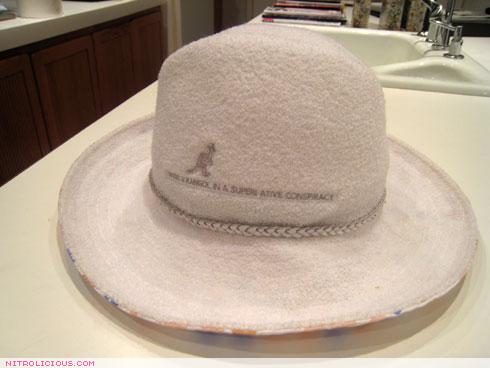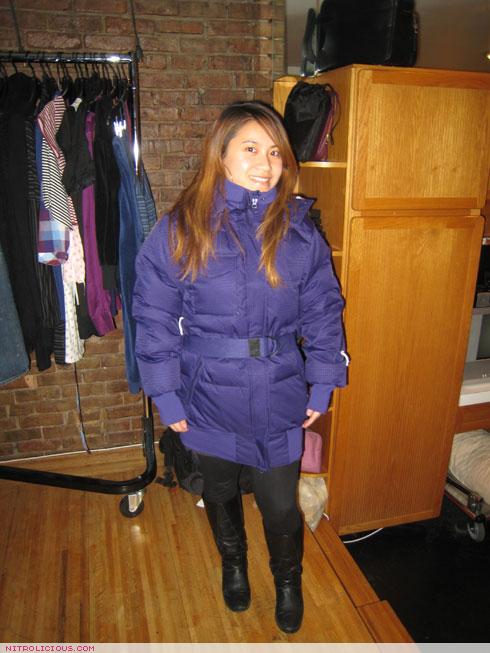 oh dear! I luvvvvvvvvvvvvvvvvv this purple coat!!!!!!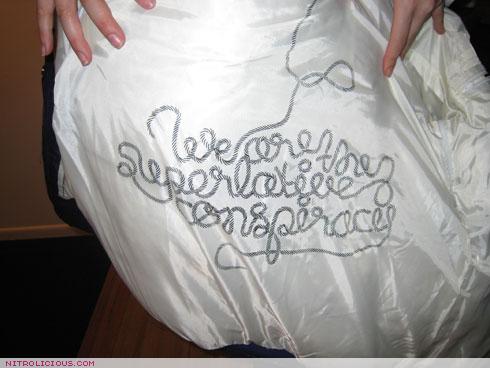 check the details inside!
Jessie modeling…so cute!

LUVVVVVVVVVVVVVVVV this quilted leather coat too….must-have!!!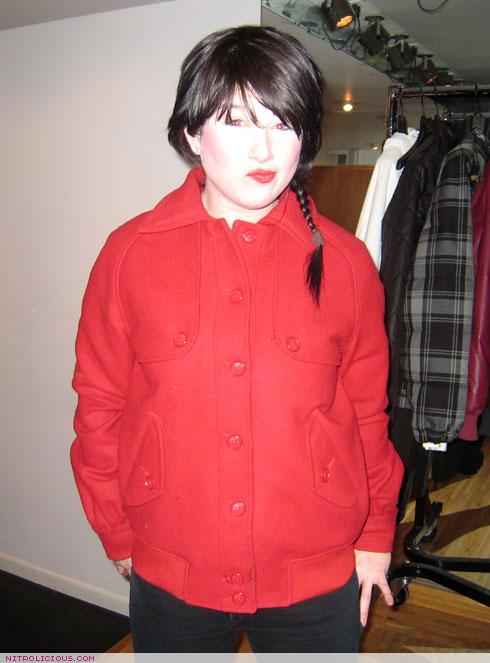 nice detailing in the back!

such a nice coat, luv all the detailing….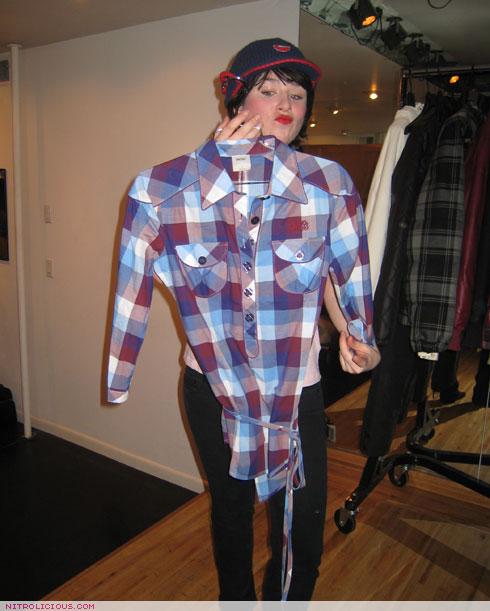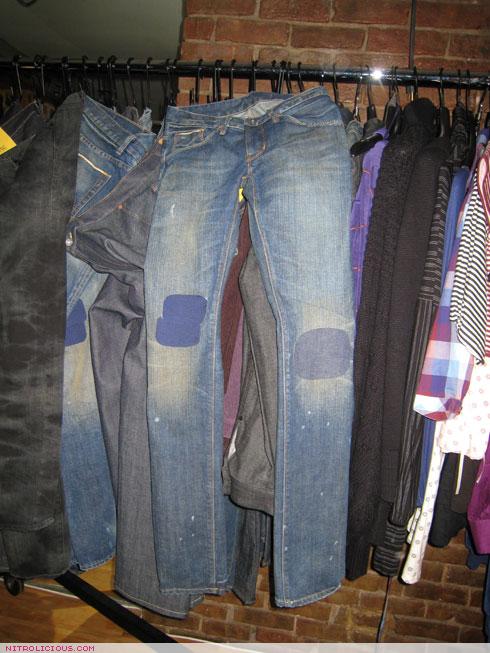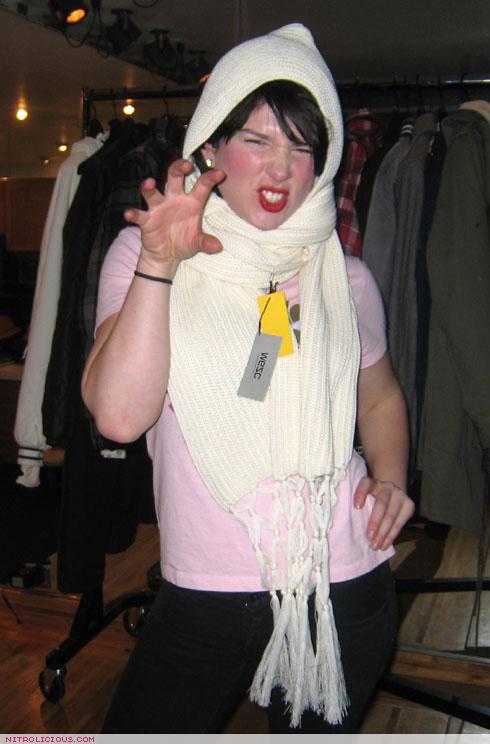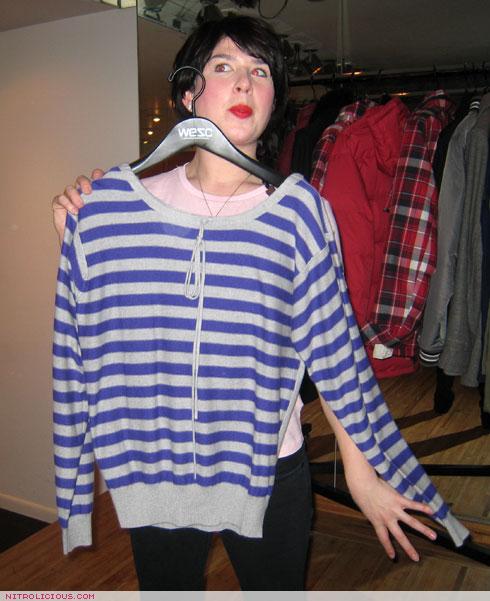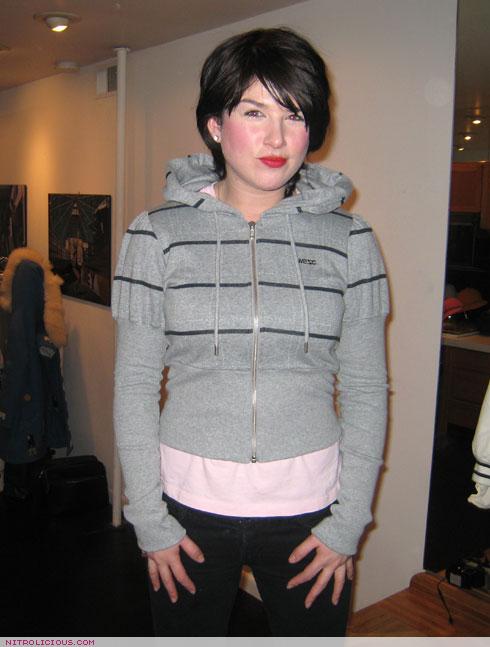 luvvvvvvvvv the sleeves!
—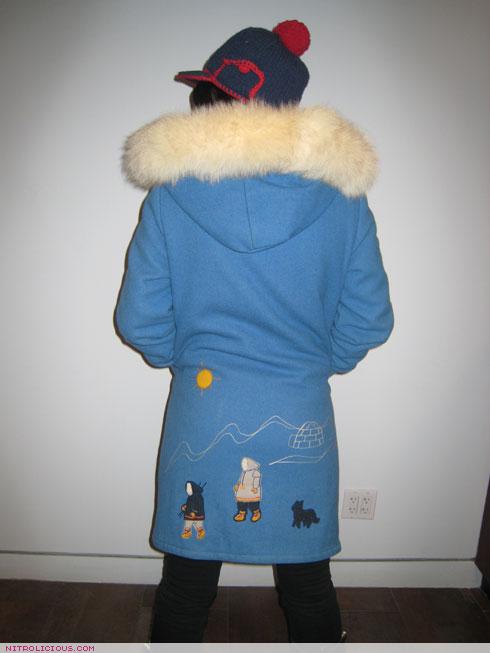 Jessie in her fab vintage blue coat!!! She copped it for $90, what a steal!
Categories: fashion features/interviews
Tags: