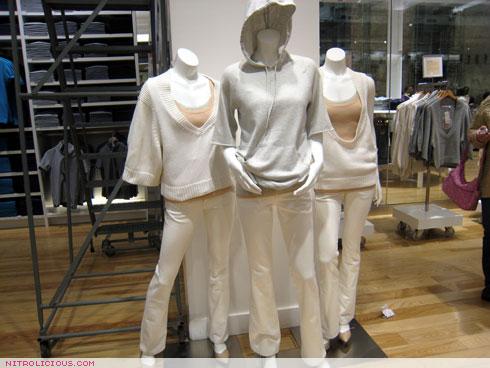 Lutz & Patmos
Just when we all thought we missed out on the Lutz & Patmos collab (was suppose to drop on February 9th), I got an announcement that on Friday, March 16th the collection will debut in stores. The Lutz & Patmos, Kino and HALB capsule collections all dropped that day, they are available at the UNIQLO Global Flagship Store. I went shopping on Sunday thinking I would have a hard time locating the items and I wasn't about to ask any sales because they will have no idea what I was talking about. But to my suprise the Designers Invitation Project stuff were all in their own sections with big round tags with the designer's name on it. Best of all they had a sign on top of the fixtures with the designer's name and info, all the items were still available in all sizes. I bought a sweater vest top in grey, very cute. I opted out on the cropped sweater top I initially was eyeing, I tried it on and I looked real fat, I guess its made for tall and skinny gurlz haha…I'm not mad. I am def looking forward to the 3.1 phillip lim, Alice Roi and G.V.G.V. collabo next month! More pics after the jump…
Lutz & Patmos, created by the German/American design team Tina Lutz and Marcia Patmos, has joined with UNIQLO to create a women's collection of knit tops that stays true to their modern yet comfortable sensibility.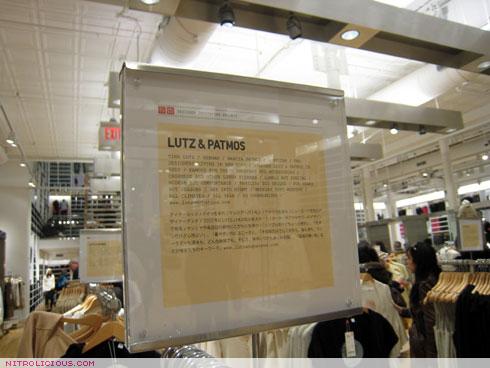 —
Kino was founded by Japanese designer Tomoe Ishikawa in 1999.  Ms. Ishikawa has loaned her talents to UNIQLO for the Designers Invitation Project, creating a simple and elegant line targeted for the discerning and fashion-savvy customer.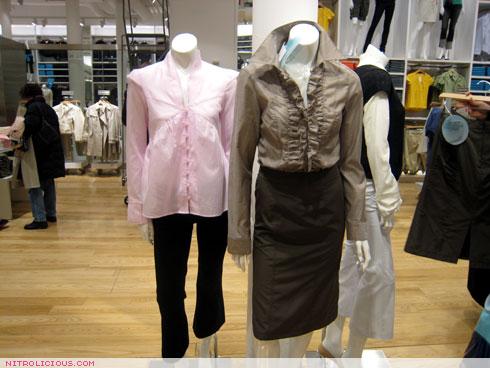 Kino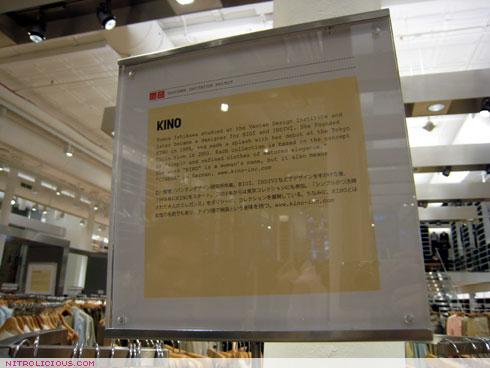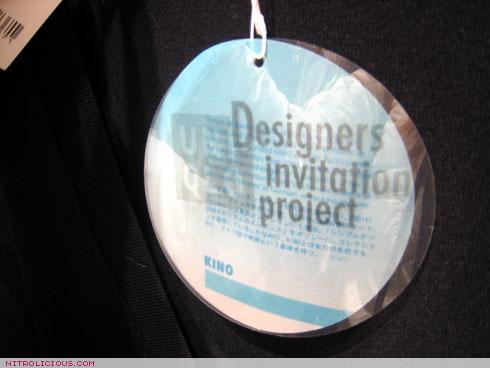 —
For the boys… 
HALB, launched in Tokyo for the spring / summer 2007 season by Japanese designer Kiminori Morishita, has also signed on to be a part of the Designers Invitation Project.  HALB, known for an edgy and underground aesthetic, has created a capsule collection for UNIQLO that possesses a unique dimension and downtown NYC vibe.
Tags: