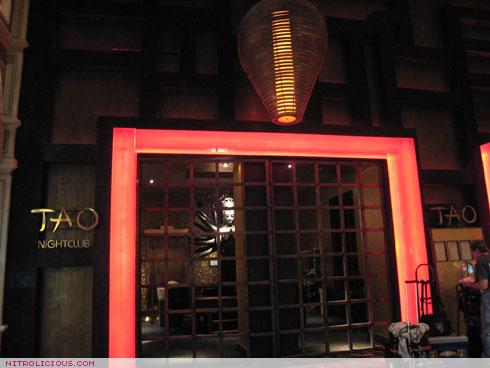 Tao Las Vegas @ The Venetia
3355 Las Vegas Blvd. South
Las Vegas, NV 89109
702.388.8338
The Scene
The creators of TAO Asian Bistro have now brought the renowned New York hotspot and celebrity hangout to The Venetian. Specializing in Hong Kong Chinese, Japanese and Thai cuisines, Chef Sam Hazen's creations include everything from Kobe beef to traditional Peking Duck, all prepared by master chefs from across Asia.
At 42,000 square feet, TAO's entertainment complex is among the largest in the world and features Las Vegas' hippest nightclub, coolest ultra-lounge, largest banquet facility and of course, the hottest restaurant in town. This "Asian City's" décor includes lush velvets and silks, waterfalls and century old woods and stones, and a hand-carved 20-foot-tall Buddha floating peacefully above an infinity pool complete with Japanese carp. – The Venetian
Like I said before, Nike always hosts one of the best events/parties, this was of course an amazing dinner and party. The ambience of Tao was just amazing, indeed one of the hottest restaurant/nightclub in town! I was surrounded by Asian décor and the food was amazing as well as presentation. It was great chatting up with Bobby Jones, his wife and Rodney at the table. If you're in Las Vegas, this is a hotspot that you must go! I am definitely going to try out Tao NYC soon! The party was hot too, Nas and Ludacris performed for us, Kobe Bryant and LeBron James were just a few that were there. Thank you Nike for inviting Freshness and me to the dinner and party, it was hotness. Peep the meal and party pics after the jump…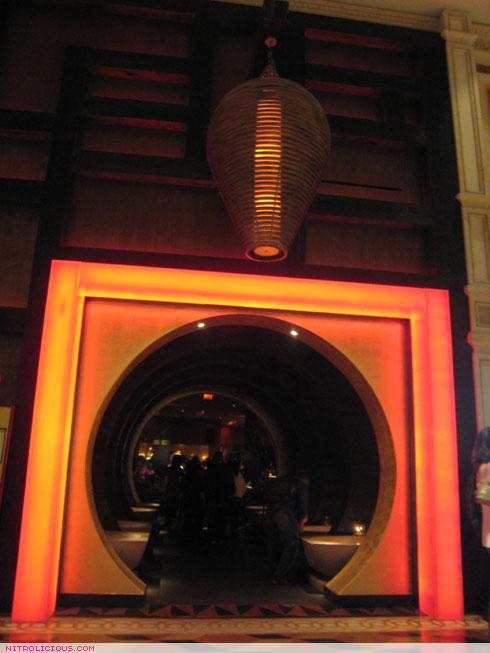 tubs of water with petals of flowers as you walk in…

up in the private dining area…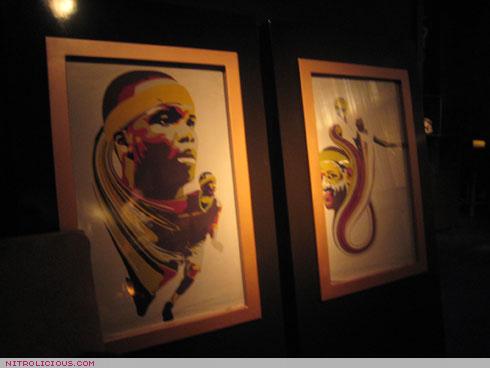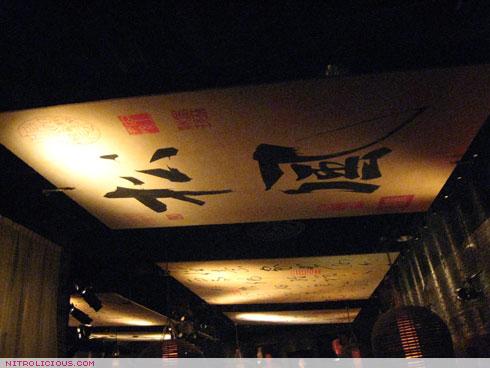 up on the ceilings…
—
The yummy food…(I may be a lil off with the names of the foods, I will correct it when I get home to check out the special menu haha)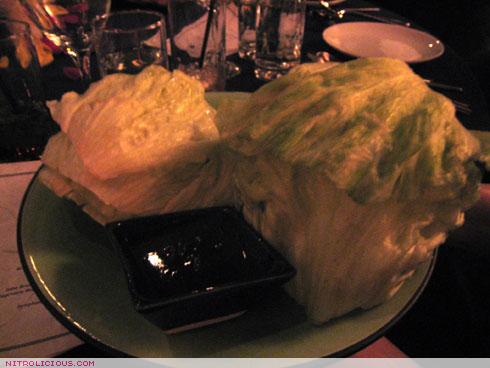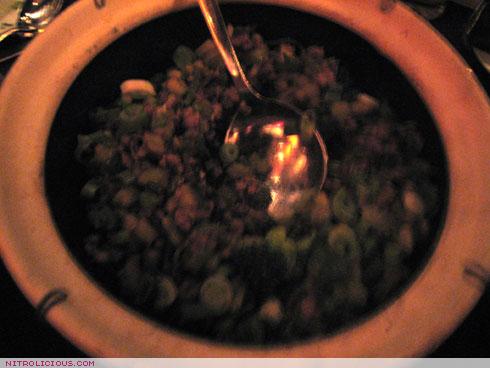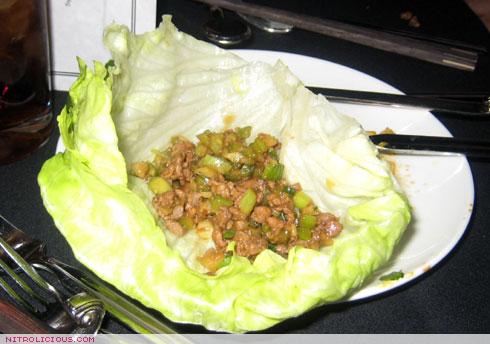 Squab Lettuce Wraps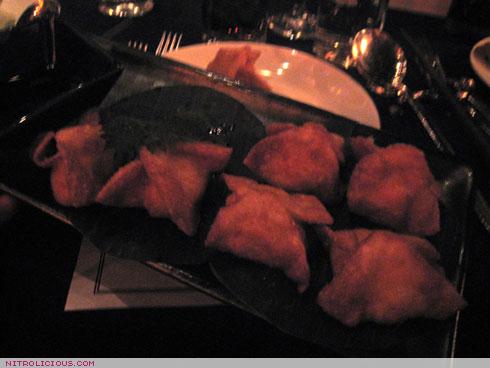 Lobster Wontons with Shiitake Ginger Broth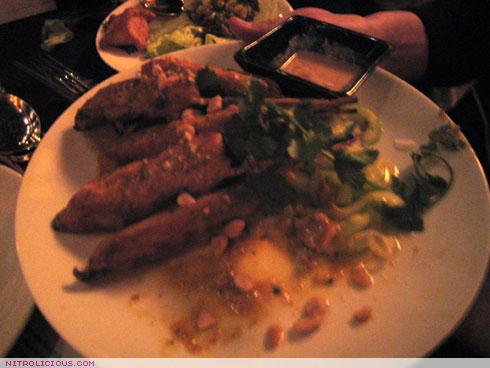 Satay of Chicken with Peanut Sauce

Sushi

Tao Shabu Shabu Kobe Beef or Filet Mignon Cooked in a Ginger Scallion Broth with Wasabi Dipping Sauce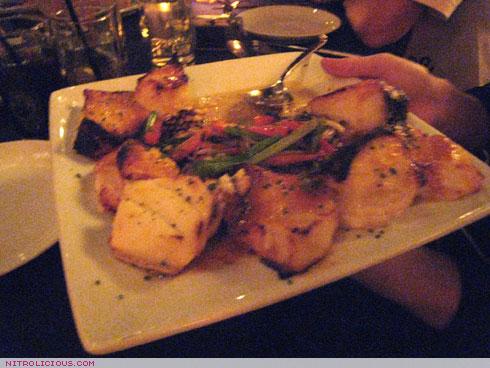 Miso Glazed Chilean Sea Bass with Wok Vegetables

Fried Rice

Kung Pao Chicken – i think…

Sake Braised Shiitake Mushrooms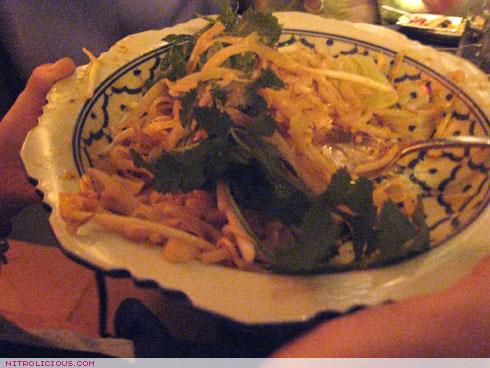 Pad Thai Noodles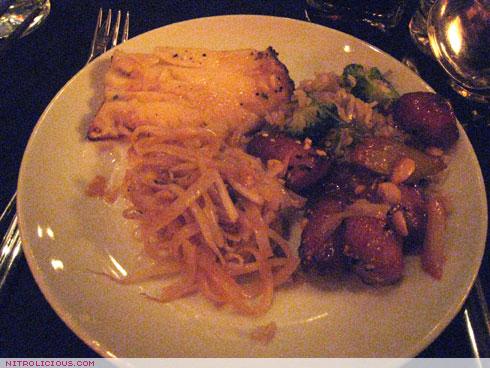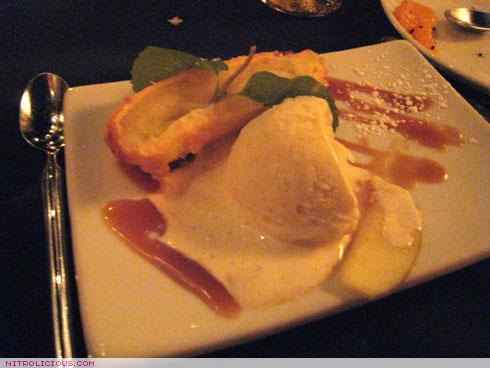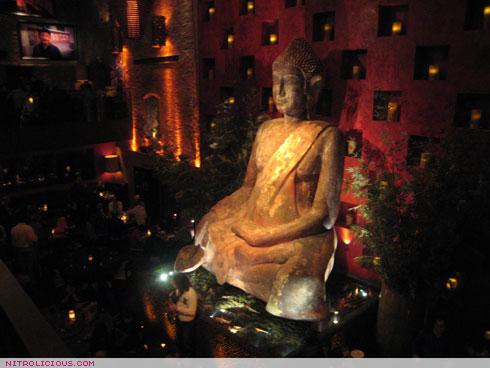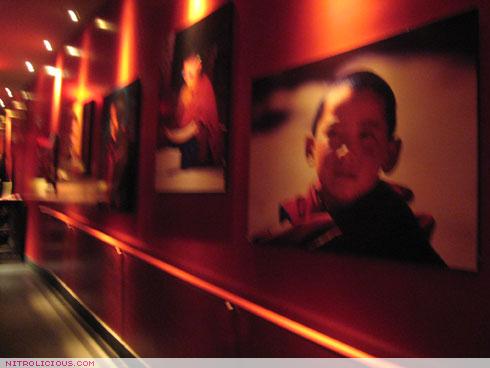 —
Tao Nightclub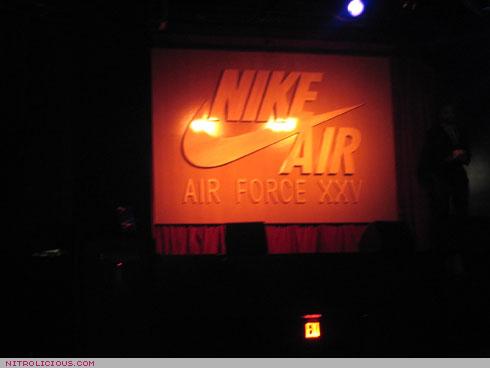 Posers…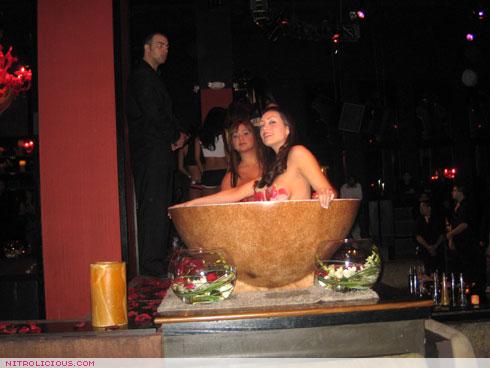 smile!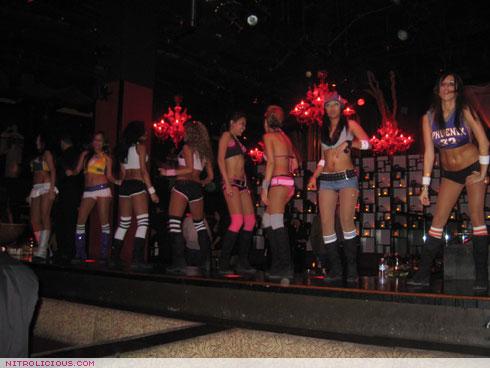 Dancers…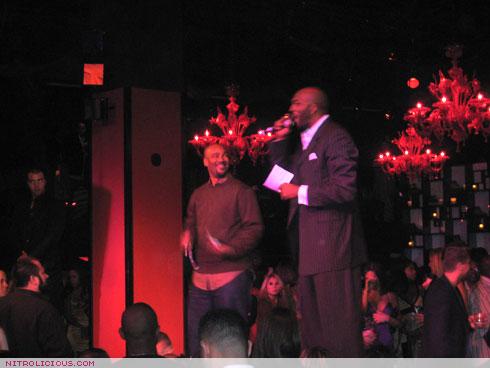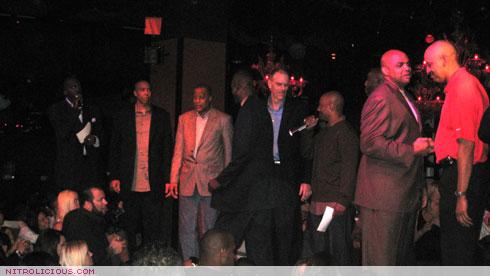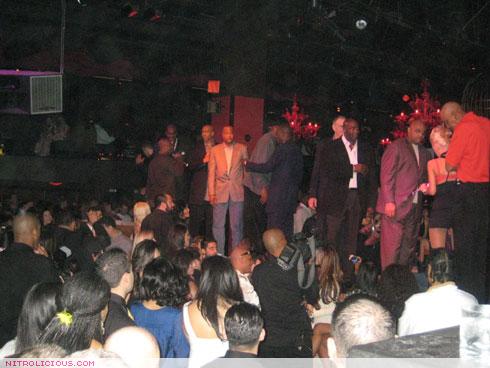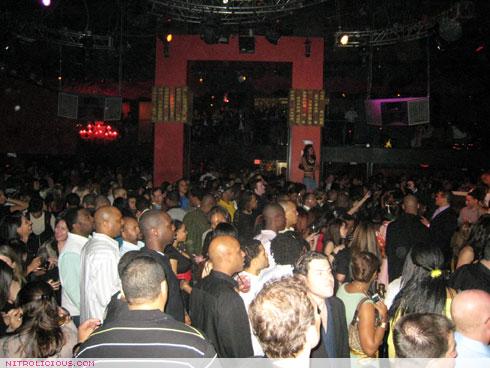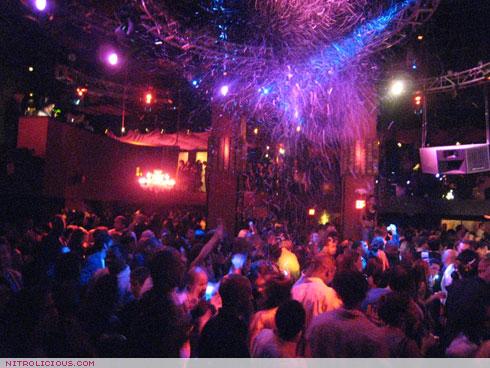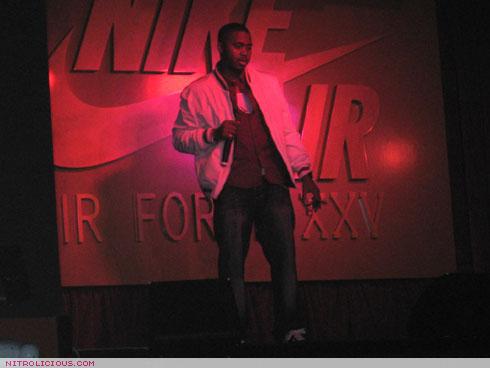 Nas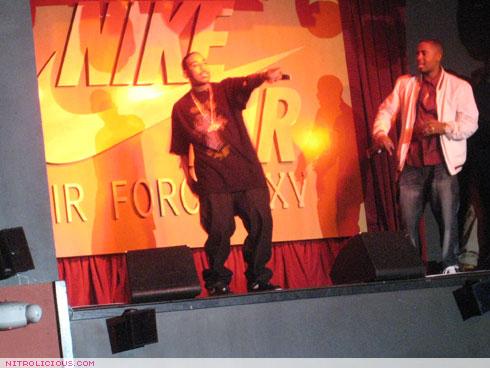 Ludacris & Nas performing…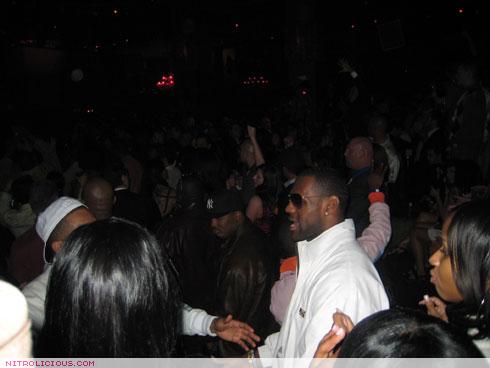 LeBron James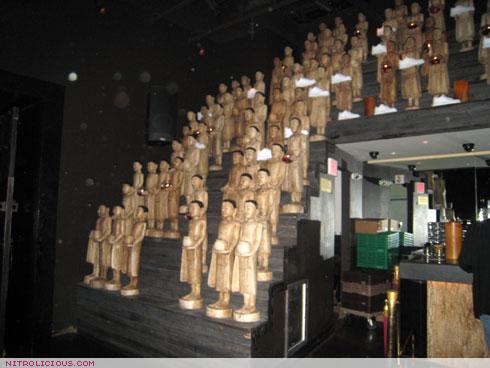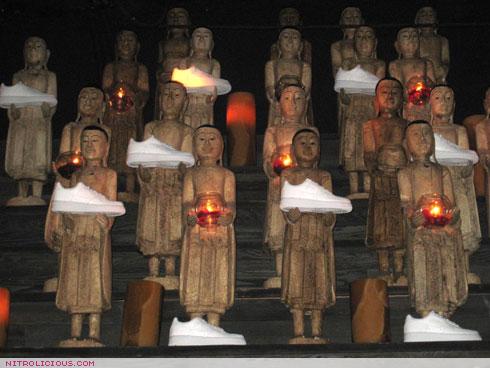 WOW!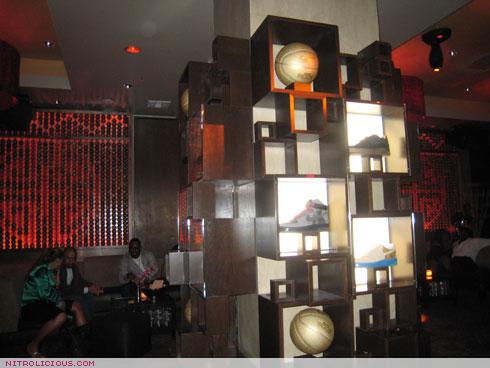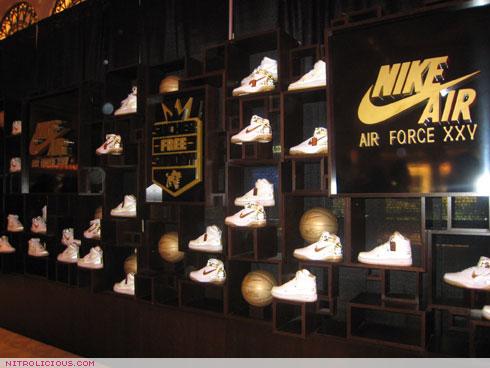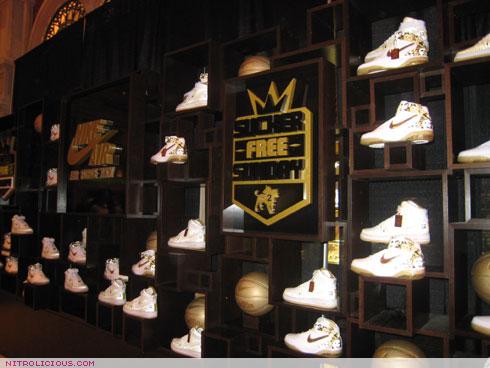 Categories: eats entertainment/events
Tags: