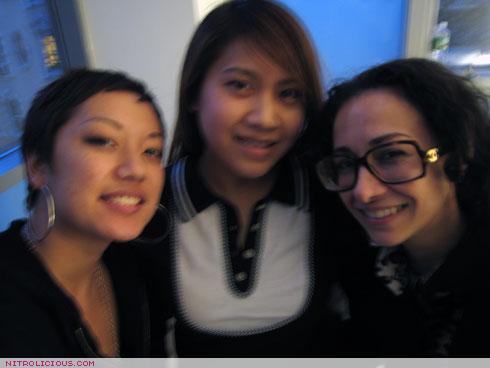 Jessica . me. Gabriella
Everyone's in town this week, so fun…went to see Mama today and of course shoot the Fall '07 line for you guys. I've seen the stuff at Magic last month already, but have you? If not, stay tuned and you'll get to witness it here, cute stuff as usual! Met Jessica/HomeRoom today, we'll hook up at H&M soon right haha? I'm still recovering/dreading from my 3rd wisdom tooth surgery (got it yesterday), so I'm lookin' "dead", so I just wanna stay home all day long! DAMN!!!
Top: Proenza Schouler for Target
Tank: Abercrombie & Fitch
Vest: Triple 5 Soul (not shown)
Skinny Jeans: H&M
Kickz: Air Jordan Retro 1
Bag: Vintage Gucci Speedy (not shown)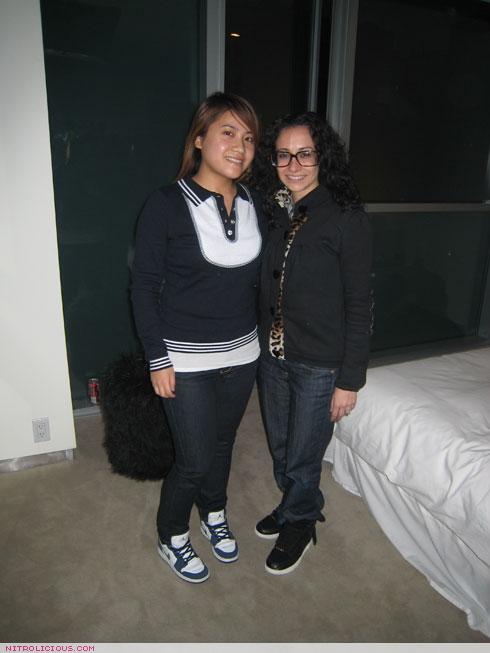 me & Gabriella ~ I had one with Jessica too but I look too "tired" haha…send the pics over ladies!
Categories: outfits
Tags: