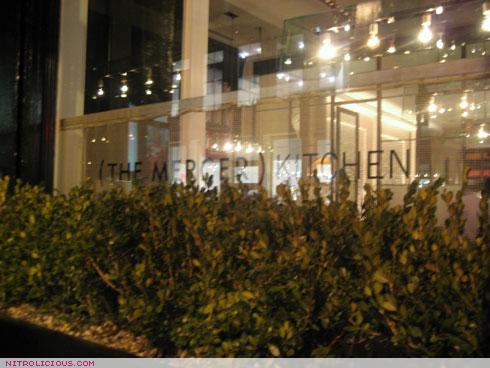 Mercer Kitchen
99 Prince Street
New York, NY 10012
212.966.5454
The Scene
The Mercer Kitchen, located on two levels of The Mercer Hotel, is an ope, inviting and informal 200 seat restaurant with world renowned chef Jean-Georges Vongerichten at the helm.
The atmosphere of dining in a casual family kitchen is created by communal dining tables and a spacious open kitchen plan. The Mercer Kitchen is comprised of 40 seast street-level cafe adjacent to the hotel lobby, and a 160 seat lower level main dining room that lies beneath Soho's signature cast iron and glass sidewalks, with original brick walls, rich wenge-wood furnishings, banquettes and bar area seating. – The Mercer
My 2nd stop for Restaurant Week is to The Mercer Kitchen with Ginny. I've been meaning to try this spot out for a hot min already. I pass by everytime I shop in Soho and I always see pictures of celebrities leaving The Mercer Hotel. The Kitchen always seems so mysterious to me because the outside is all black and to my suprise when I went in there's a dining room in the basement. The ambiance is sleek and sexy, def a trendy hotspot. Of course we all know Jean-Georges restaurants are well-known for their great tasting food and décor, I agree 100%! I luv this spot, the food was excellent and the mood was on point. This has quickly become one of my top favorites, I will be visiting again! Peep the meal after the jump…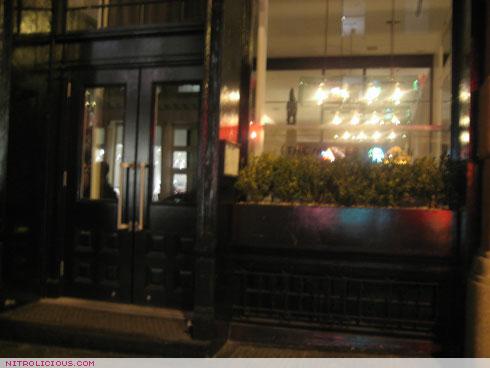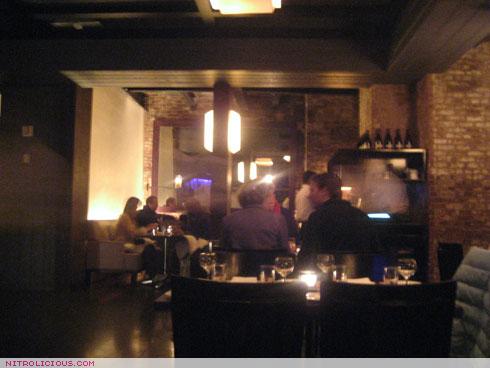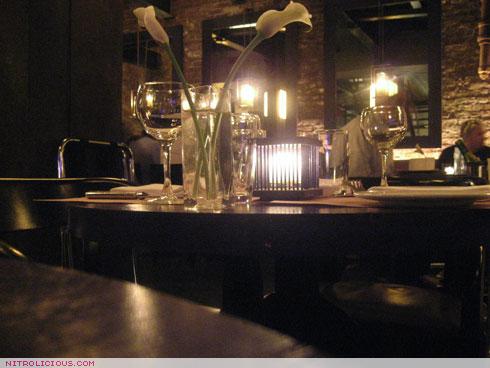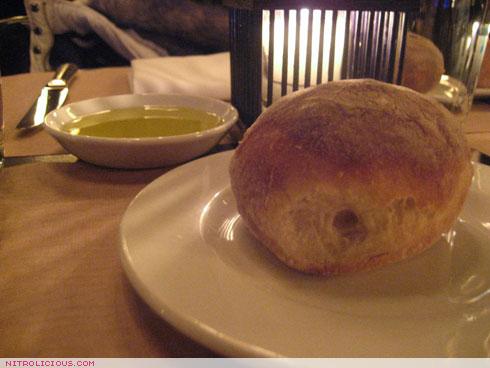 What I had…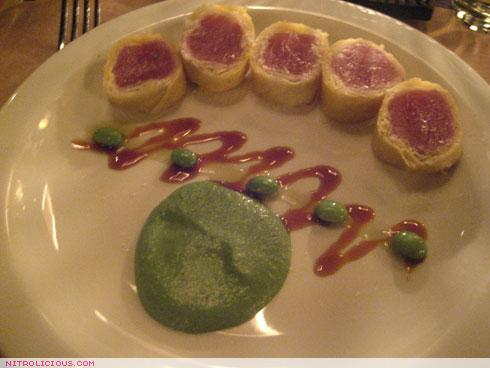 Appetizer: Tuna Spring Roll with Soy Bean Puree – I didn't like this b/c I don't eat raw food, me and Ginny had no idea it was raw, but she said it was not bad…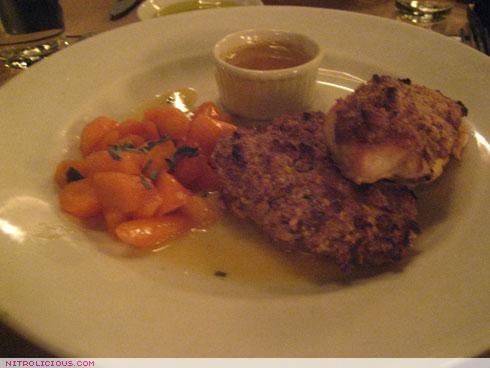 Entree: Crunchy Baked Chicken, Glazed Carrots with Tarragon – EXCELLENT, sooooo delicious!!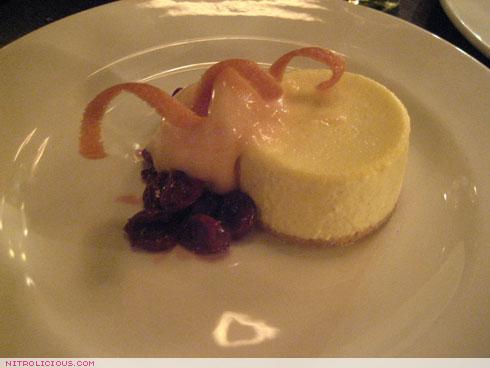 Dessert: Sour Cream Cheesecake, Dried Sour Cherry Compote, Quince Sorbet – yummy, so soft and delicious!
What Ginny had…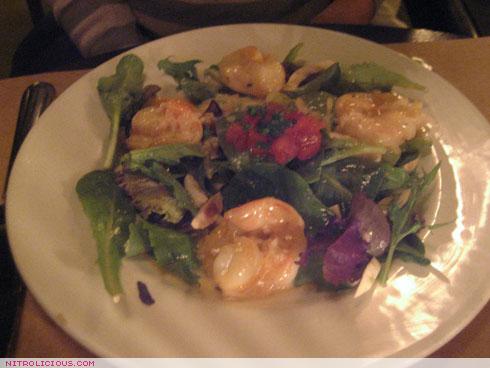 Appetizer: Steamed Shrimp Salad with avocado, mushroom and tomato in a champagne vinaigrette – the shrimp and dressing was so damn good Ginny and I couldn't stop talking about it for the whole night! since I couldn't eat my appetizer Ginny gave me 3 of her shrimps…yummy!!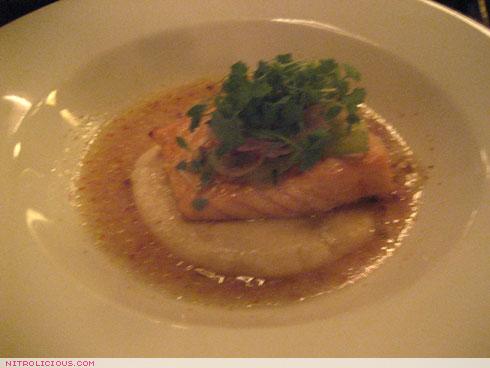 Entree: Slowly Baked Salmon, Maple-Celeriac Puree, Pink Peppercorn Vinaigrette – Ginny said this was so so…not bad, I tasted it and agree…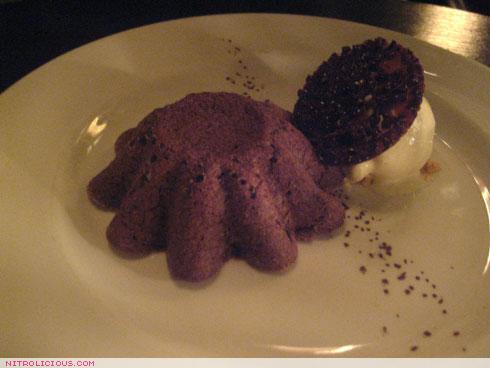 Dessert: Warm Chocolate Valrhona Cake, Cocoa Bean Brittle, Vanilla Ice Cream – soooo good, nice and warm for the cold Winter night, very very rich and luscious
Categories: eats
Tags: