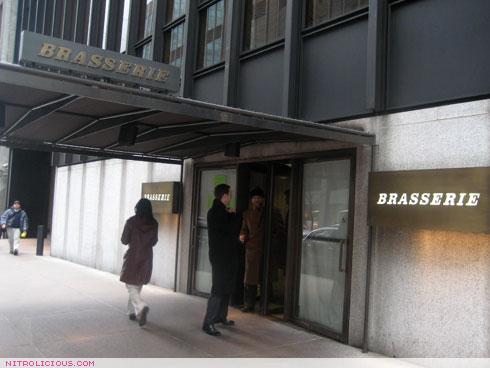 Brasserie
100 East 53rd Street
New York, NY 10022
212.751.4840
The Scene
A famed architectural redesign and a seasoned chef keep this striking spaceship-like restaurant on the radar. From the catwalk entrance to the showcase of arrivals on flat screens stretched above the bar–this spot was designed to see and be seen. The predominately male, dark suit-sporting clientele discuss raising funds in Dubai while munching on hearty lobster bisque, scallops with pork belly confit or classic burger with frites. The more intimate conversations occur in pod-like padded booths. – Citysearch
This is the first stop for my Restaurant Week, lunched at this hotspot with my lunch buddies Kim and Laura. I've been expensing Brasserie for my boss for quite a few months and now its my turn to try this spot out. All 3 of us enjoyed our 3 course meal and the passionfruit lemonade was delicious too and huge! We seemed like the youngest people seated, everyone was in a suit and tie and we were the only "casually dressed" youngsters (that sounds good haha). The ambiance was very futuristic and relaxing, I wished we could have gotten the booth seats, its so kewl looking. Next time you go with a small party, ask for the booths! The food was delicious and we especially luv'd the dessert, Chilled Vanilla Parfait Citrus Broth, even though we were all very full we couldn't resist and finished it all. Every bite was…hmmm…YUMM. I def recommend this spot, I will be back for more.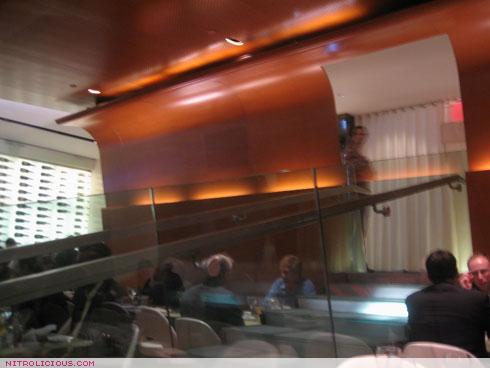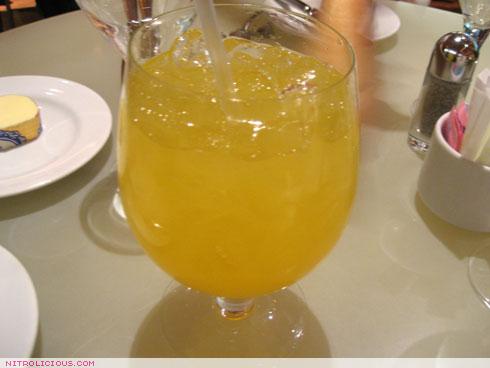 Passion Fruit Lemonade – all 3 of us had thisss…yummy
What I had…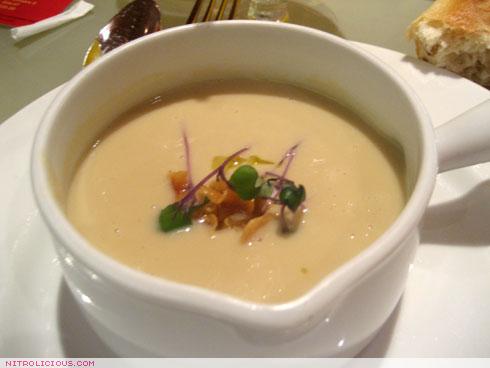 Appetizer: Cauliflower-Leek Potage Madras Curry Infusion – soooo smooth, love it!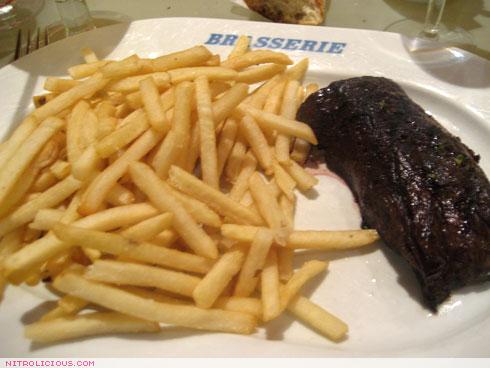 Entree: Hangar Steak Frites Maitre d' Hotel Butter – me and kim had the same, luvs it, the meat wasn't dry and it was tender…fries were damn good too!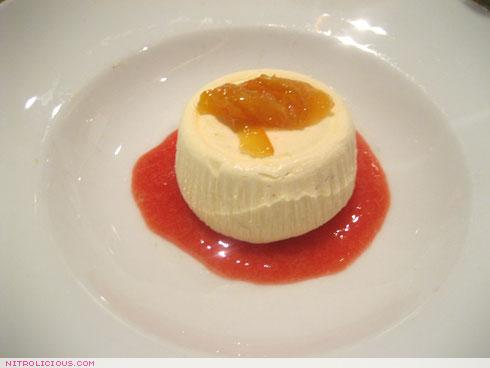 Dessert: Chilled Vanilla Parfait Citrus Broth – all 3 of us had this, omg sooooooo good…I'm dreaming about it now!
What Kim had…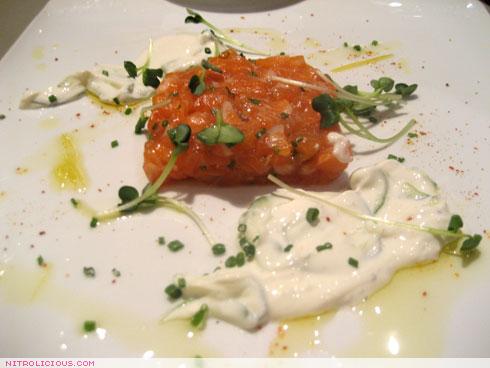 Appetizer: Citrus Marinated Salmon Tartare Cucumber Raita – kim said it was pretty good
What Laura had…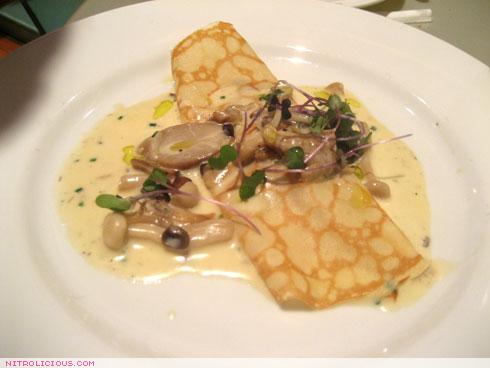 Appetizer: Wild Mushroom Crepe Fines Herbs – Laura enjoyed this too!

Entree: Skate Grenobloise Haricot Vertes – I took a small piece from Laura, soooooo good!!!!
Categories: eats
Tags: