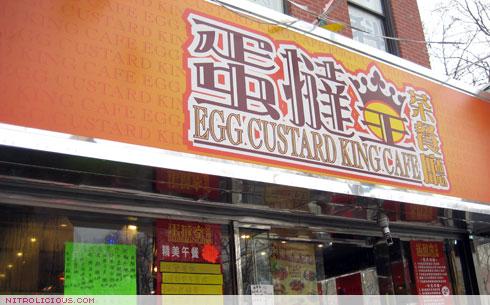 Egg Custard King Cafe
271 Grand Street
Btwn Eldridge & Forsythe Street
New York, NY 10002
212.226.8882
The Scene
Local spot, nuttin' special about the ambiance but it has a HK local joint atmosphere. May be b/c there are a lot of HK people working and eating in there. The outside portion is a bakery and the inside portion is a eat-in HK style restaurant, but of course the food is nuttin' compared to the cafe's in HK.
I always pass by this place but never seem to be in the mood to eat it, but last week I decided to give it a try since I luv their egg custards. The place is packed with HK people (at least I think so haha), I luv the atmosphere b/c it reminds me of HK, for a few mins I was reminiscing about the times I was eating in HK. Sigh, I miss HK to the fullest, I'll be back soon…I HOPE! They try very hard to bring the style and flavor of HK but of course that's not quite possible, the food is OK only…but I don't go there for their great tasting food, I go there b/c its cheap, simple, convenient, fast and somewhat like HK cafes. I had a set lunch and B had just a regular, during my times in HK everyday I had to have my favorite drink, ICED LEMON TEA…so good! It's a great place to just chill and chat, so I def recommend it. I think I might stop by with my mom today hehe…let's see if she's down for some of this…pics after the jump…
Set Lunch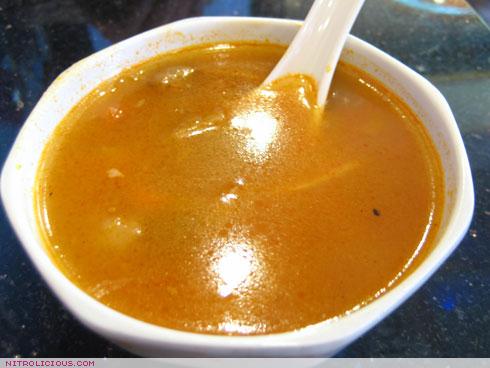 Russian Borsch Soup ~ my favorite soup in HK…its ok here…

Baked Pork Chop with Spaghetti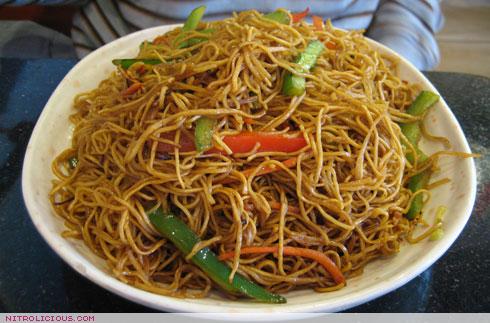 King Soy Sauce Chow Mein ~ I liked this, B was complaining there wasn't any meat inside hahah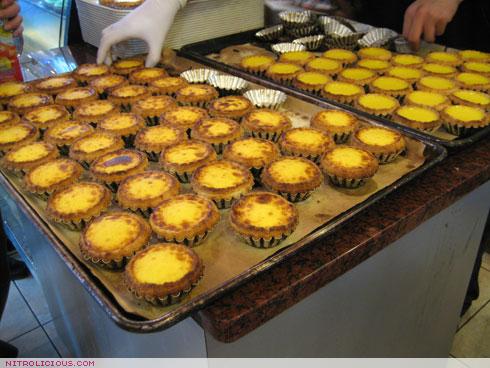 YUMMY can't go without some dessert, I had a Portuguese Egg Custard…so damn good. The lighter one is the regular egg custard.
Categories: eats
Tags: