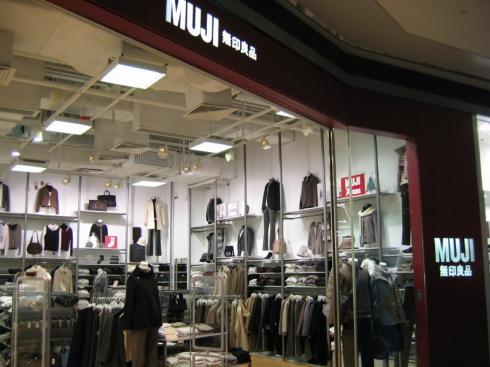 Photography: Simon Shek, Muji Store in Hong Kong
Looks like Muji is setting foot into New York very soon, not one but two locations! I'm ecstatic! Muji means "no-logo products", it is simple-yet-sophisticated products ranging from apparel and home furnishings to stationery and art supplies to food/snacks…its like a high-class version of IKEA! The prices aren't that expensive neither, affordable. I first knew about this store when I visited Japan back in 1999, their products are distinguished by its design minimalism. When I was in Hong Kong, I bought tons of snacks and supplies, their variety are endless. Their snacks are sooooooooooooo good, damn there goes my "so-called diet" haha. I wonder when and where, I can't wait!! via wwd
Read the full story after the jump…
Muji to Make U.S. Footprint With Two New York Openings
By Tsukasa Furukawa and Valerie Seckler
Plans for the Muji shops — a brand known for its sleek, simple-yet-sophisticated product design — are expected to be officially announced by February, a Ryohin Keikaku spokeswoman said. She declined further comment.
Muji, whose 7,000 products range from apparel and home furnishings to stationery and art supplies, sells some of its collection at the design store of the Museum of Modern Art in New York.
The brand first became available in the U.S. and Canada in October 2000 through an initial offer of 20 products at the Muji Web site. At that time, Ryohin Keikaku USA disclosed plans to open 50 to 100 Muji stores in the U.S. by 2005, starting with a few units in New York, but to date, it has looked elsewhere for international growth. (Muji goods are no longer sold online in the U.S.)
The two locations in New York will add to a roster of more than 50 stores Muji operates internationally, including one opened in Taiwan in March and another that bowed in Barcelona in May.
Muji also has 15 stores in the U.K., seven in France, five in Sweden, two in Norway, two in Italy, one each in Germany and in Ireland, five in Hong Kong, six in Taiwan, two in Singapore and one in mainland China. About $107 million of the brand's $1.3 billion in sales in fiscal 2006 came from outside Japan.
As part of a reorganization of its European business, Ryohin Keikaku is establishing Muji Europe Holdings Ltd. in London this month, a unit that will take charge of inventory control and licensing so that the existing Ryohin Keikaku Europe Ltd. can concentrate on sales and marketing.
In its home market of Japan, at fiscal yearend, Ryohin Keikaku operated 153 Muji stores, 145 licensed stores and the Muji Net Store online, where people in the U.K., France, Germany, South Korea and Taiwan can make purchases.
Categories: shopping
Tags: