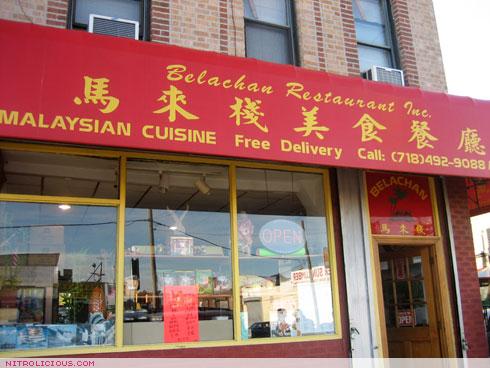 Belachan Malaysian Restaurant
6102 7TH Ave
Brooklyn, NY 11220
718.492.9088
The Scene
The only restaurant on the block, no special decor and looks a bit old. Not much customers inside, may be b/c I was there on a Sunday afternoon…everyone's prolly at Dim Sum.
Didn't want to eat regular Chinese food, so B took me to this Malaysian spot, the only Malay restaurant in BK he knows of haha. Before I stepped in I was kinda iffy about this place b/c no one was inside and it was so deserted. As I sat down, my friend Pauline stepped in, such a small world. So I figured if she's a regular (she was chatting up a storm with the people in there), then it must be pretty decent. That sorta reassurred me that it won't be bad haha. The food was pretty decent and all, I enjoyed my lil meal and def will go back for more when I'm in BK. Peep the lunch after the jump…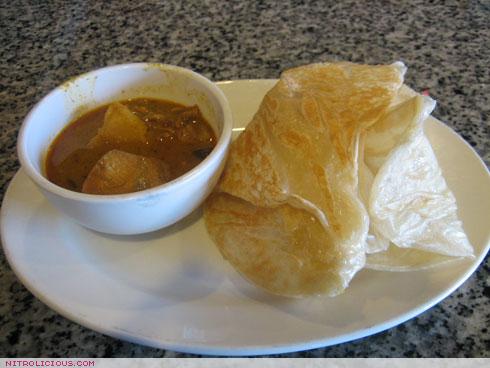 Home made Roti Canai (indian Pancake) It's Malaysian all time favorite, crispy style pancake & curry chicken dipping sauce – this is like a must-have in every Malaysian spot haha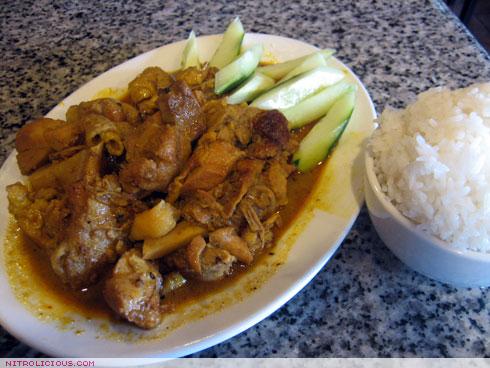 Curry Chicken with White Rice – I've been feening for the curry chicken and potato, finally satisfied that day haha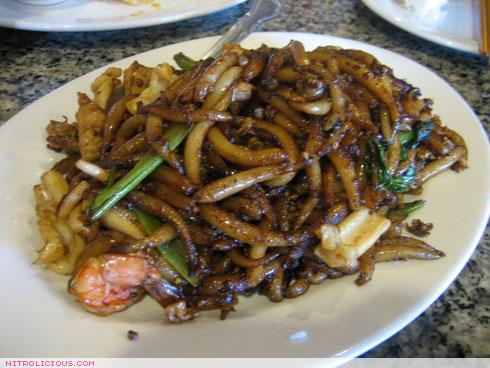 Fried Pearl Noodle Stir-fried noodles in a special sauce w. shrimp, squid, chicken, pork, egg – one of my faves also, not bad there!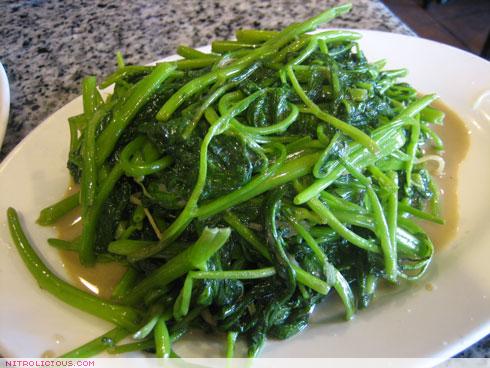 gotta have the veggies
Categories: eats
Tags: