Sticky Rice
85 Orchard Street
Btwn Broome and Grand Street
New York, NY 10002
212.274.8208
The Scene
Newly opened, has owner's handmade accessories in the restaurant, very comfy atmosphere. BYOB and wireless internet access for the customers. The art on the walls were all hand painted by the artistic owner and handmade lamp shades are one of a kind, sewn by the owner. I luv that they kept a dog bowl outside for all the doggies, they know there's tons of dogs being walked in the neighborhood!
I always pass by this place when I go to work in the mornings, decided to try this trendy lil spot out. The waiter was extremely nice, speaks Chinese and English (some of them can). I guess they are all mostly Thai/Chinese, he explained everything I asked and was very friendly. The price was moderate, not too expensive. The food was good and I def enjoyed the atmosphere, I highly recommend this place! I'll be in this hotspot very often! Peep the decor and meal after the jump…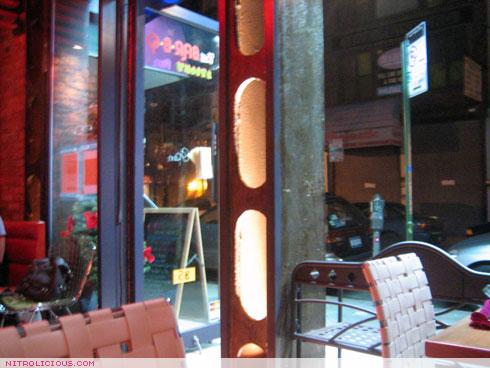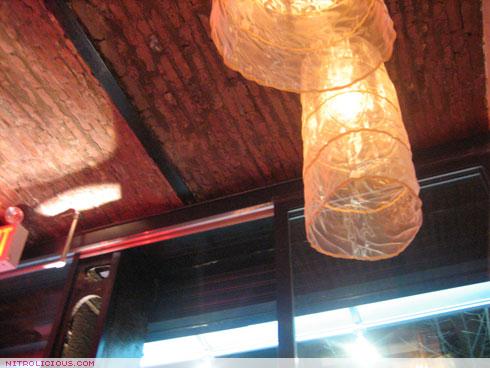 handmade lamp shades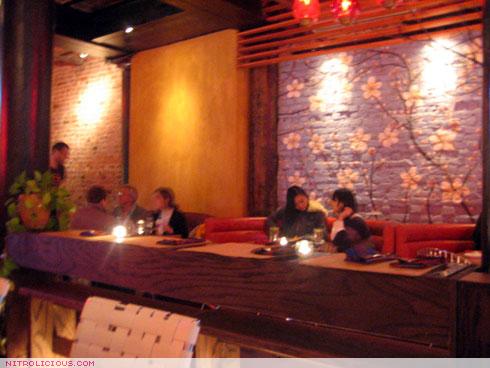 see the nice artwork…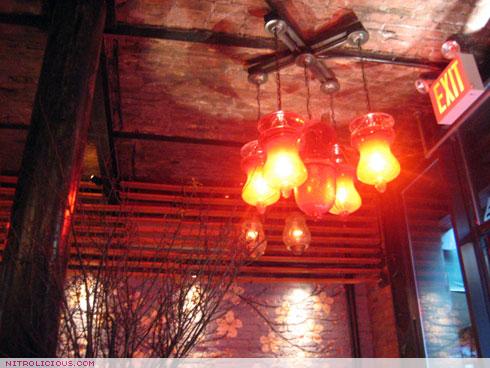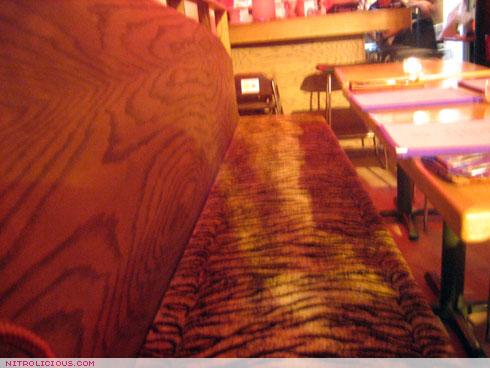 ooohh…exotic chairs…haha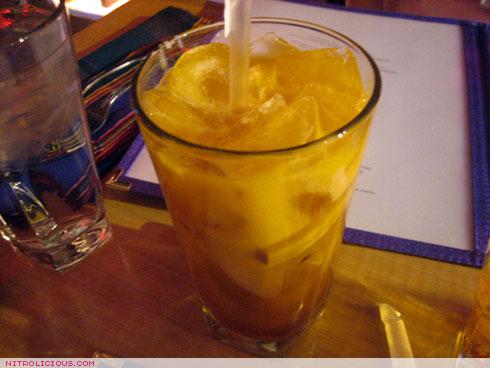 Thai Ice Tea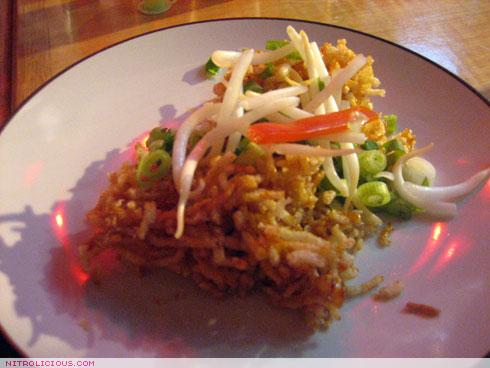 on the house…some kinda rice crackers…super good!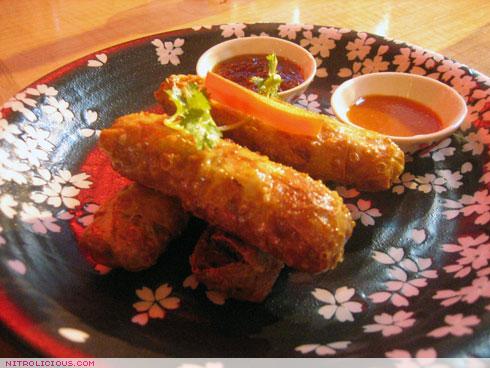 Fire Crackers our signature filled with chicken curry paste and thai herbs jacketed with tofu skin

so yummy!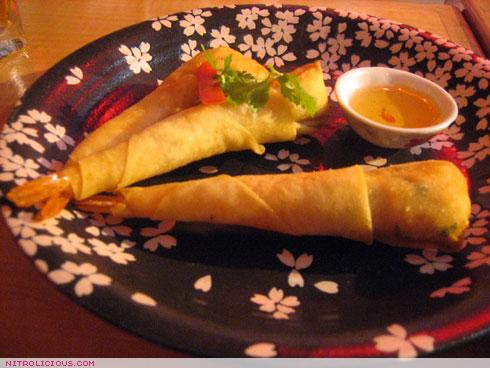 Crisp Prawns Rolls wrapped in a crunchy spring roll tortilla – I really enjoyed this!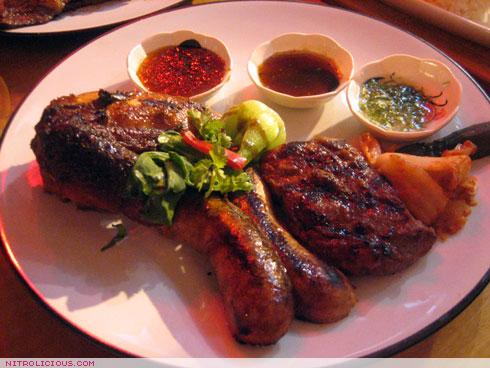 Mixed Grilled with sirloin steak, chicken breast and thai sausage – this is what I had, I liked everything except the sausage, it was extremely dry and it kinda felt powdery…

Grilled marinated Short Ribs marinated with ginger, scallion & sesame seeds – luv'd this!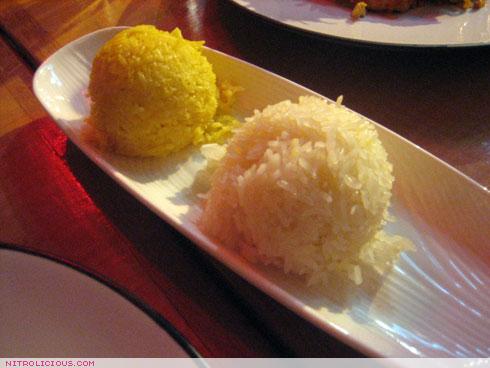 rice balls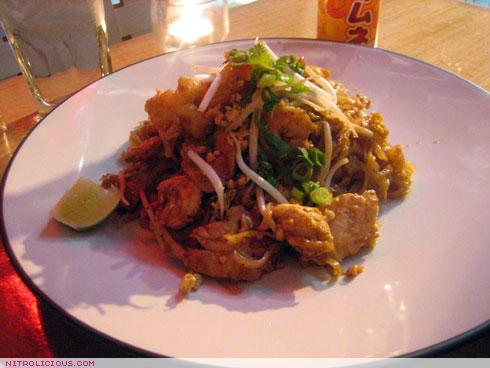 Pad Thai classic thai noodles stir-fried with shrimp, chicken peantus and tofu with our family recipe pad thai sauce served with sprouts and lime – pretty good also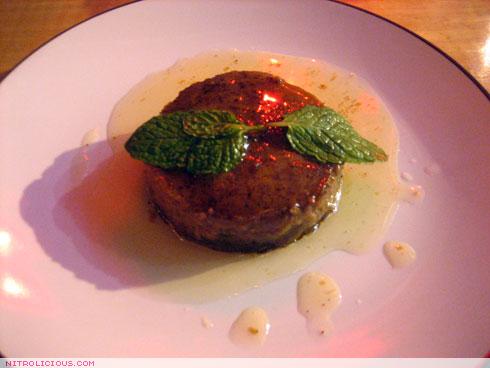 Sweet Potato Flan – they sent this my way, on the house…something I've never tasted before, pretty good, but a bit too sweet for my taste.
Categories: eats
Tags: