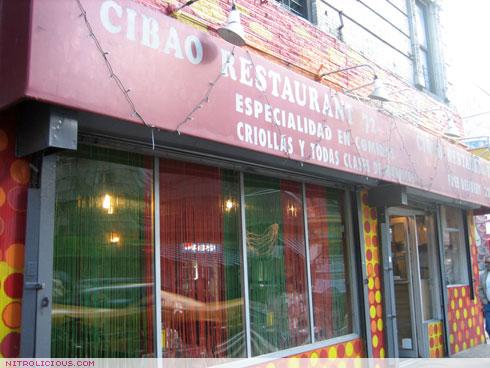 Cibao Restaurant
72 Clinton Street
New York, NY 10002
212.228.0873
The Scene
A block away from ALIFE. The outside is very colorful and the decor inside is very dull, there was a mixed crowd of customers eating there. Service was extremely slow (I was eating in) and the waitress hardly spoke or understood English, she needed a Spanish customer to translater 1/2 the time. It smells good just passing by, but read my review before making judgments.
Decided to try this spot out since the aroma was making me hungry after walking out of ALIFE last Saturday. But I had to say, I made the wrong choice. The food smells good from the outside but I didn't enjoy one bit of the food. Me and B ordered the Saturday specials thinking it would be fresh and more tasty but we were completely dissatisfied! The food was very dry and they used parsley like it was FREE, I HATE parsley, I can take a lil of it but not a ton. The beef tripe soup is nuttin' compared to the way Chinese makes it, before I can put it in my mouth I was scared away by the smell! Def don't eat that if you're hungry, you'l lose your appetite. The other stuff we ordered were OK, but I would NOT go there again! May be some of you guys had a better experience than me, but I'm still luvin' El Nuevo Amanecer, so damn good!! Peep the meal after the jump…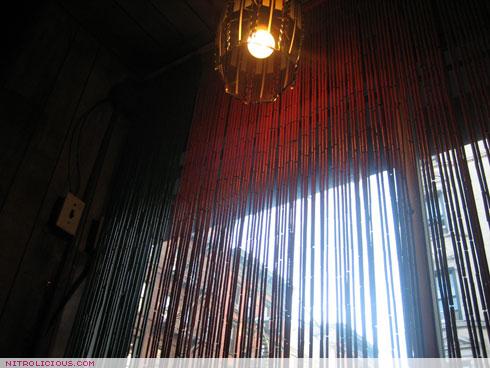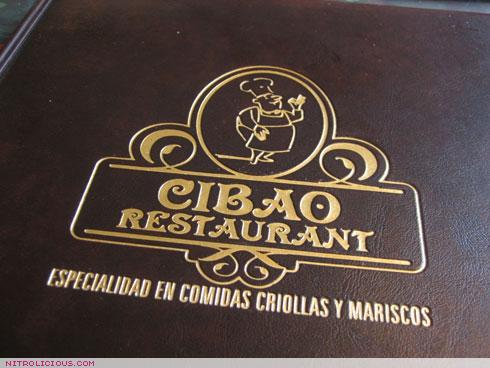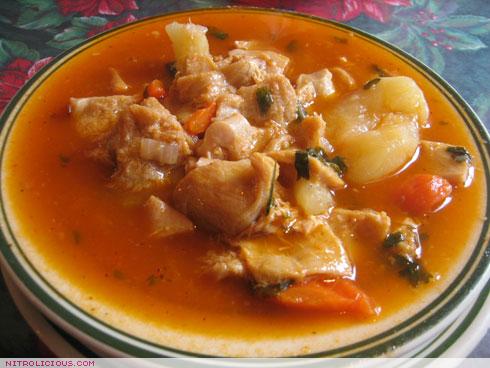 Beef Tripe Soup ~ I only can manage to eat the potatoes haha…look at the parsley!!

Peppersteak ~ super dry…tons of parsley in my steak and my rice and beans!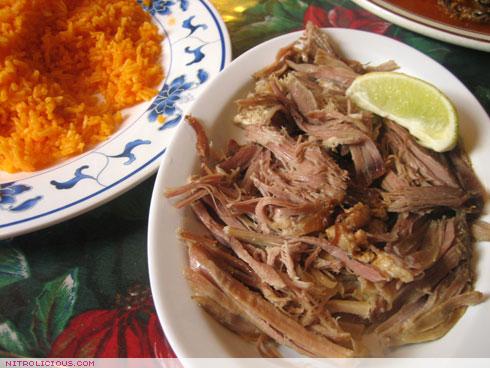 Shredded Pork ~ super dry and didn't taste too fresh…
Categories: eats
Tags: