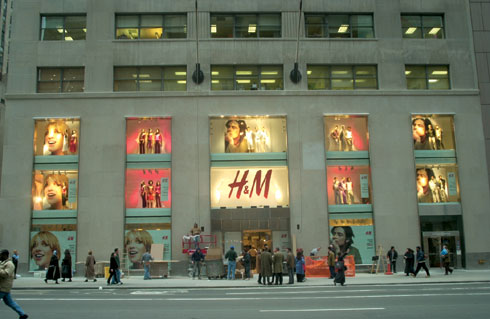 Photography: H&M – NYC Flagship Store, 51st Street / 5th Ave
Indroducing my own H&M Store Guide / Locator – USA, now you can find all the stores in one page! I've been trying to find a store locator to all the H&M's in the States but failed, so I decided to create my own. H&M's has a store locator on their site but its in flash and goes by cities so its not so convenient. I would like to just print it all in a shot and do my shopping haha. Yes, I'm an addict I admit it…but I'm sure all of you guys will appreciate this. It is not 100% complete yet, but the USA guide will be done very shortly…thanks to my hun, Carla for helping me. The International guide will follow after. Enjoy and go shop!
edit: Just finished the USA Store Guide / Locator…enjoy! I just took a peek at the International…omg…tons…gonna take me DAYS!! Anyone wanna help?
Categories: h&m
Tags: