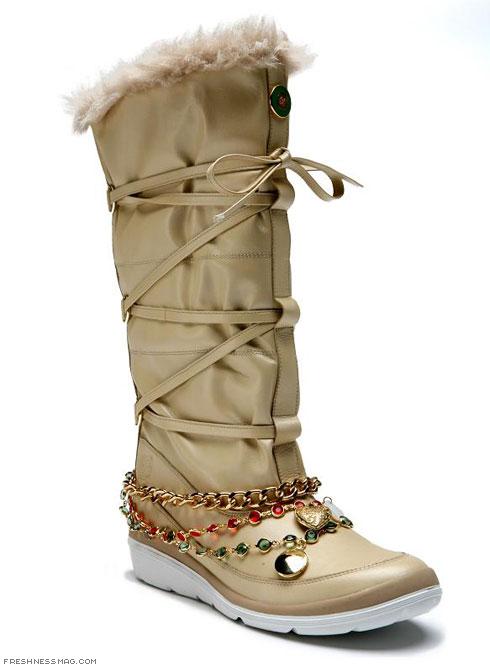 Atsuko Tanaka, world-renowned photographer, representing Queens
Timberland will be launching "The Boroughs Project" under the creative direction of Jeff Staple. There will be five artists representing the five boroughs of NYC, each will be creating a Limited Edition Timberland boot that reflects where they represent. Finally, a collabo that launches in NYC first then continuing on to other cities. We always seem to luck out on limited edition stuff, but this is a great change of things.
These five limited edition boots range from $150 – $175 at select NYC retailers. Manhattan, Bronx and Queens will drop on January 26th, following Brooklyn and Staten Island will drop on February 26th. If you want to see them in person, they will be showcased at the new Timberland Design Center. Timberland will also donate $10,000 to each of five non-profit organizations of the artists' choice.
For the ladies, I'm feelin' the Queens…apparently the boot chain is very hit in Japan. It's dope that Atsuko Tanaka, is bringing something different to NYC, props! My hun, Carla got me a boot chain from Tokyo, I can't wait to see it! For the boys, def the Staten Island pair…hotness! What's your favorite pair?
Timberland Design Center, 15R
15 Rivington Street
New York, NY 10002
TEL #: 212.228.2628
Peep the rest of the Boroughs @ Freshness…
Categories: shoes
Tags: