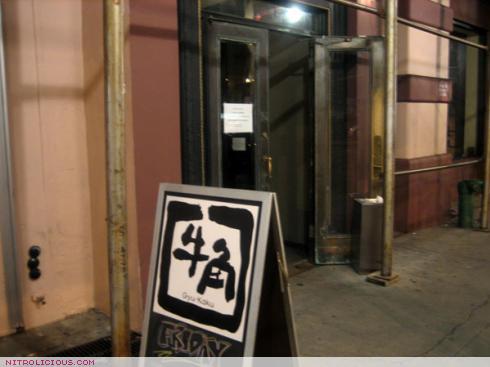 Gyu-Kaku East Village
34 Cooper Square
Btwn E 5th & E 6th Street
New York, NY 10003
212.475.2989
The Scene
Gyu-Kaku is all about fun and food. You are your own chef, cooking tasty morsels perfectly to your liking, right there at your table. It is an ideal way to share a meal with family and friends. There's a saying in Japan, "People who eat together from the same pot of rice develop and enjoy stronger, meaningful and long lasting relationships." At Gyu-Kaku you can share the warmth not only of our delicious food, but also the warmth of those you love. Gyu-Kaku has a variety of original sauces which it uses as marinades and provides for basting of its select meats, poultry, seafood and vegetables. Grilled by the customer over a glowing charcoal brazier, each item becomes a unique and delectable taste experience. Enjoy! – OpenTable
I made reservations for this hotspot a month before our P Family Dinner, just because its always difficult to get seats when you have a big party. It was my first time there and I can assure you it won't be my last, I'll prolly be hitting this spot on a regular. The food was great and I luv'd how the vents for were on the grill, so we don't come out smelling stinky haha. Us 6 peepz had mad food, but it wasn't to a point where we were all bloated, it was actually just right…We ordered a Shogun for 4 and I believe 6 other meat plates…I can't clearly identify each thing, so use your judgement. But it was BLISS!
Peep the meal after the jump…its endless hahah, after dinner we all looked a bit flushed cuz of the heat…

clean grill haha…see the circular vents?
Shogun for 4:  Ahi Poke, Assorted Kim-Chee, Gyu-kaku Salad, Gyoza Soup, US Kobe Toro Steak w/ Ponzu, US Kobe Kalbi Tare, Prime Ribeye w/ Ponzu, Haramu Miso, Chicken Basil, Chilean Sea Bass, Shrimp Garlic, Asparagus, Mushroom Medley, Original Bibimba, 4 S'mores and 2 Dorayaki Ice Cream 

kimchee

Ahi Poke a true hawaiian delicacy, raw tuna mixed with traditional soy based sauce on bed of mix seaweed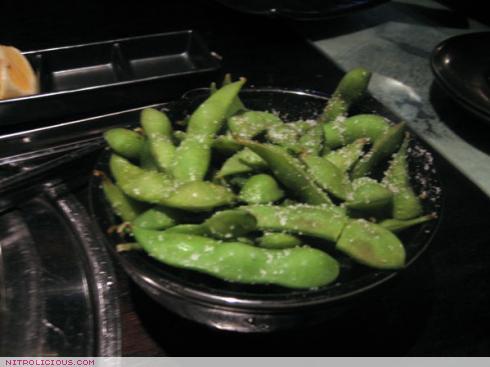 edamame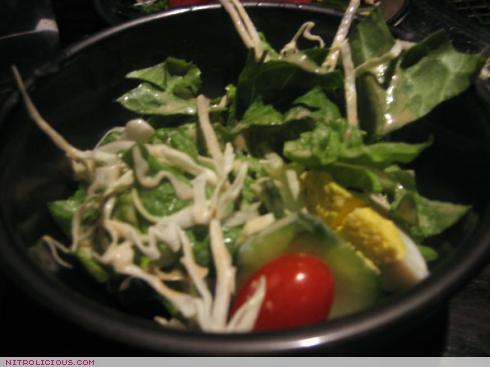 Gyu-kaku Salad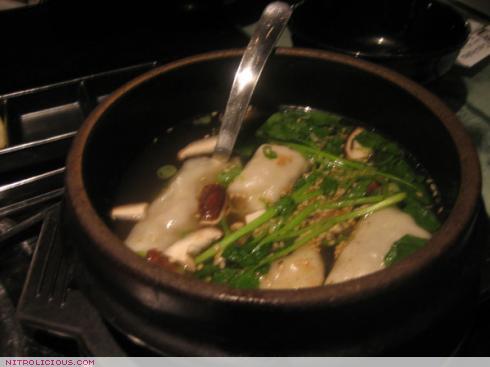 Gyoza Soup pork dumplings served boiling hot in gyu- koku's special broth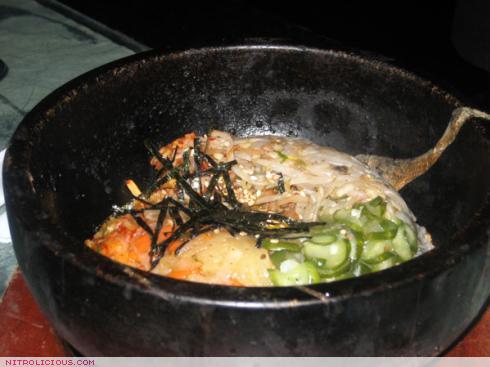 Original Bibimba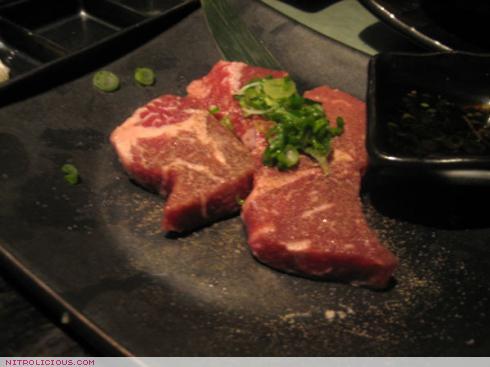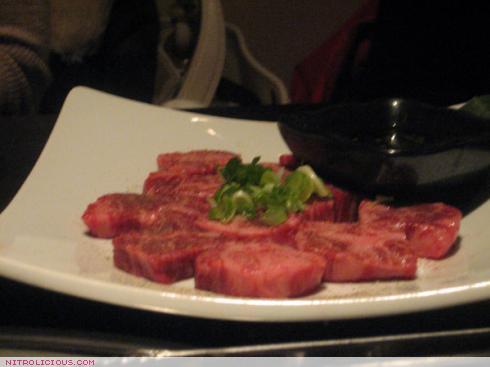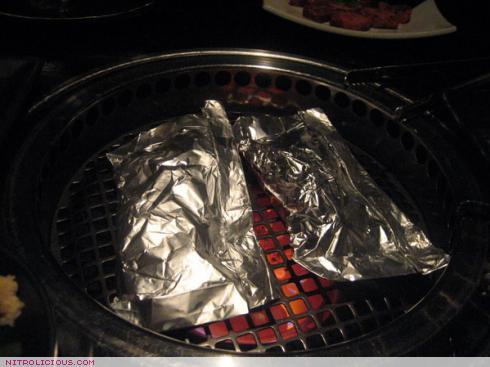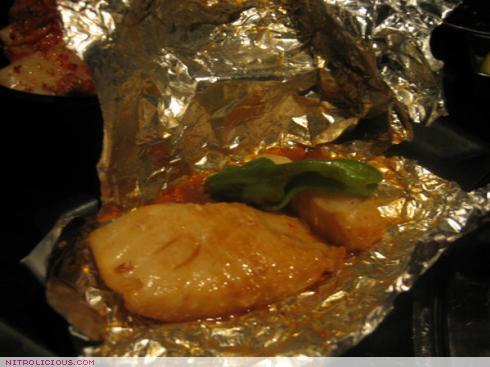 Chilean Seabass

Mushroom Medley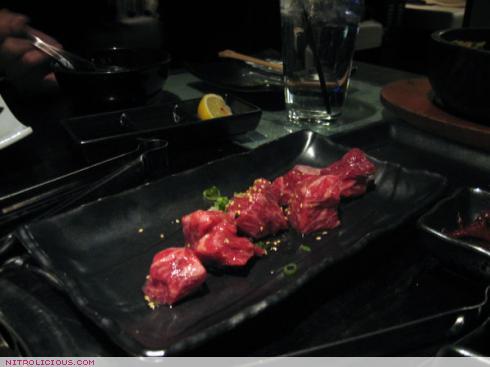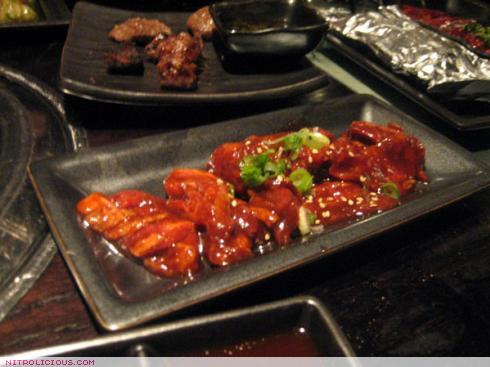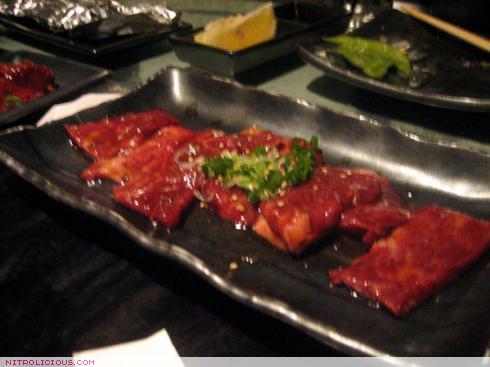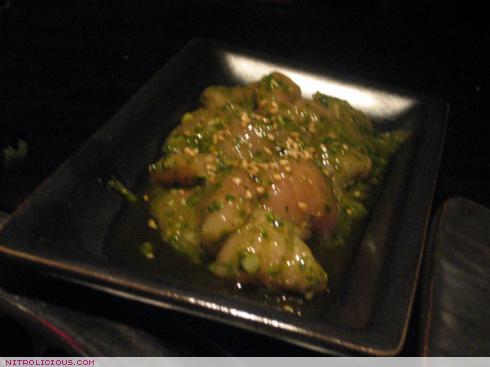 Chicken Basil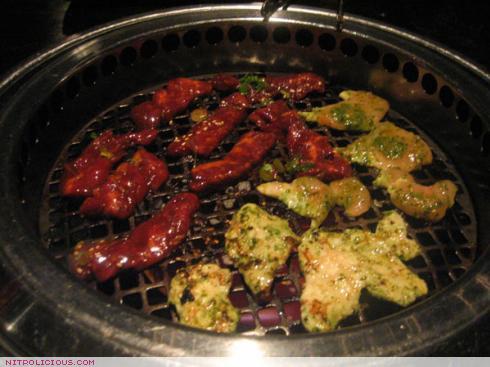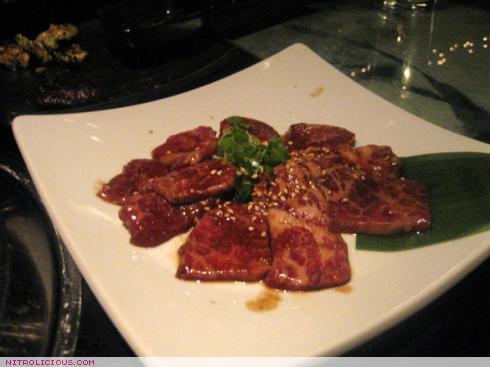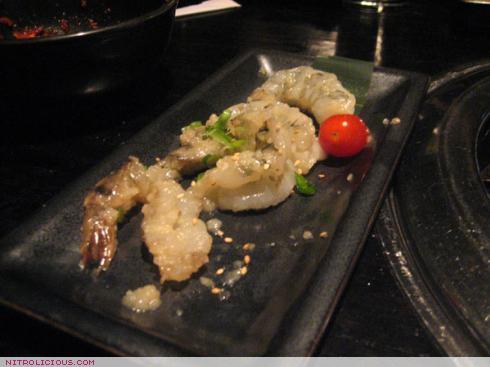 Shrimp Garlic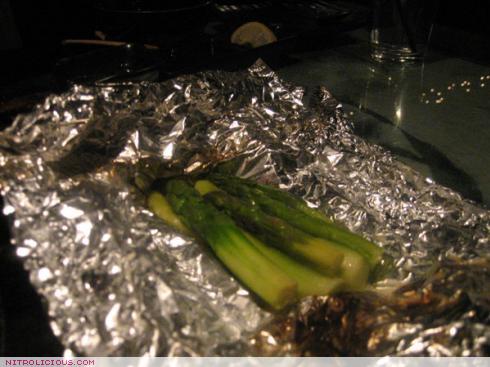 Asparagus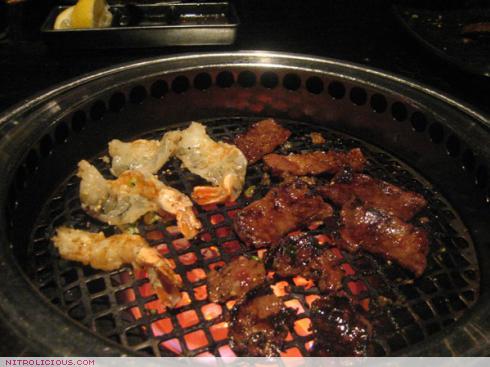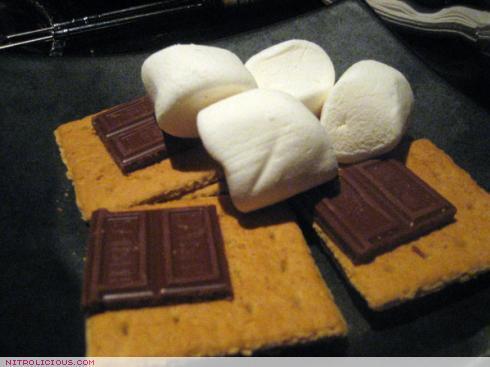 S'mores

Dorayaki Ice Cream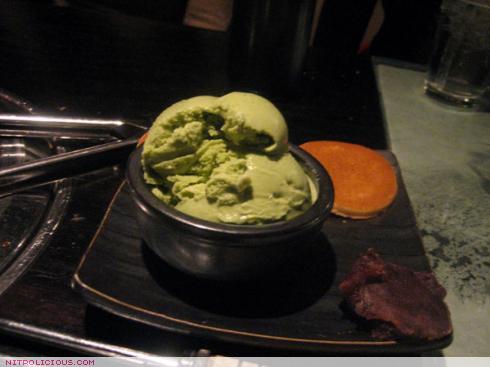 Dorayaki Ice Cream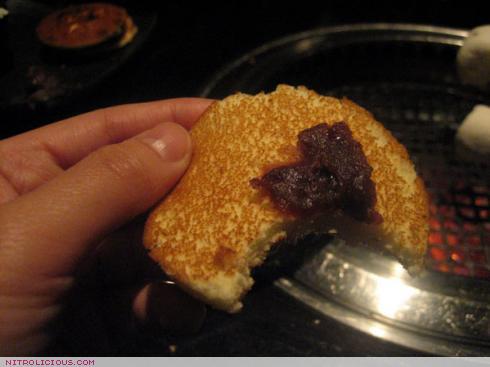 mine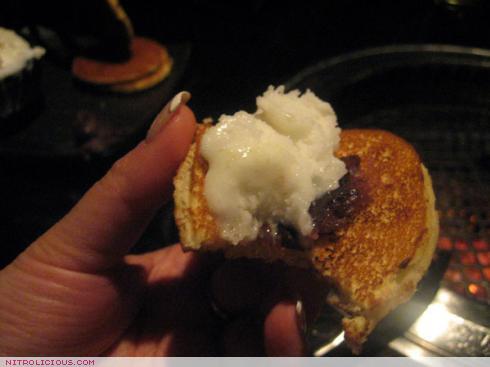 biggie's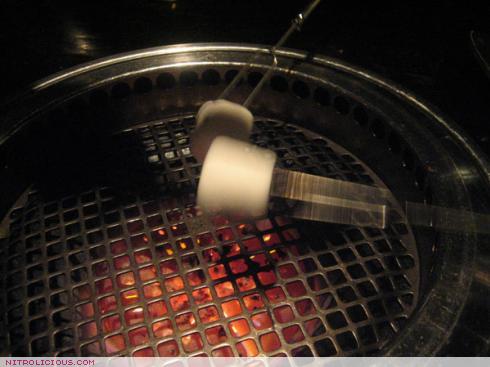 I truly HATE FLASH in pictures…but until I get my camera with Image Stabilizer…I just gotta suck it up!!!

P Line: (T) Kelly/Captivate, Louise/Fusion, Amy/Collision | (B) Sheila/Talon, *Wendy/Nitro, Jeannie/Avalanche

Sheila/Talon, *Wendy/Nitro, Jeannie/Avalanche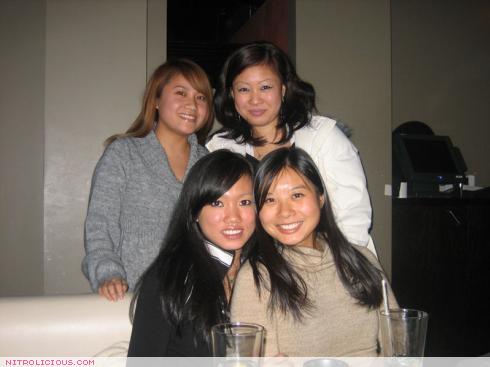 me, fusion, captivate & collision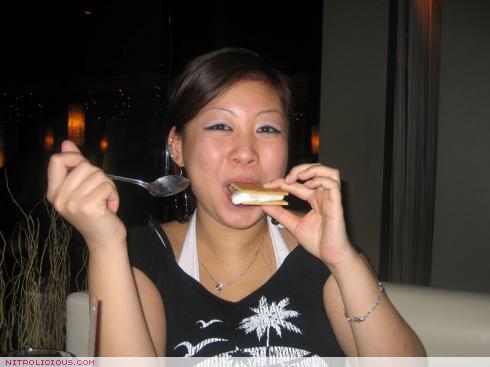 lil fusion gulping down the s'mores
Categories: eats
Tags: