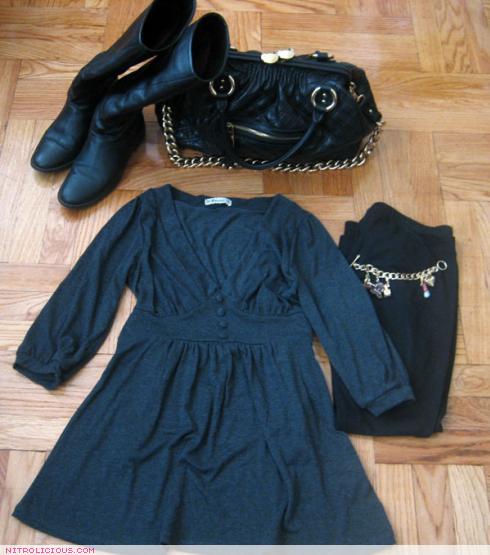 Weird, I looked back to my outfit posts and noticed haha…I'm surprised no one brought this up! Did you guys noticed I've been wearing a lot of grey lately…its not planned, just a coincidence. Haven't been doing much lately on weekends, just chillaxin' and getting stuff done before the year is over since I never have enough time on weekdays. One more day and its a brand new year, the year seemed to have passed very quickly. I need a vacation to somewhere nice and warm…its getting mad cold in NYC.
I went doggy supply shopping today and bought 2 new beds and some snacks for my babies…its their Christmas gift, good sale at Petco. For all the dog owners, what brand of food do you guy feed your babies? I only feed my babies organic food, tried Wellness and Wysong (very good they both luv'd it, but they've been on it for 1-2 years already), today I bought the new Nutro Small Bites (Lamb & Rice) for them to try…let me know if you guys have any good recommendations!
What are you guys doing on New Years Eve?
Coat: Zara (not shown)
Top: Forever 21
Leggings: American Apparel
Boots: H&M
Bag: Marc Jacobs Stam
Accessory: Juicy Couture
Categories: outfits
Tags: