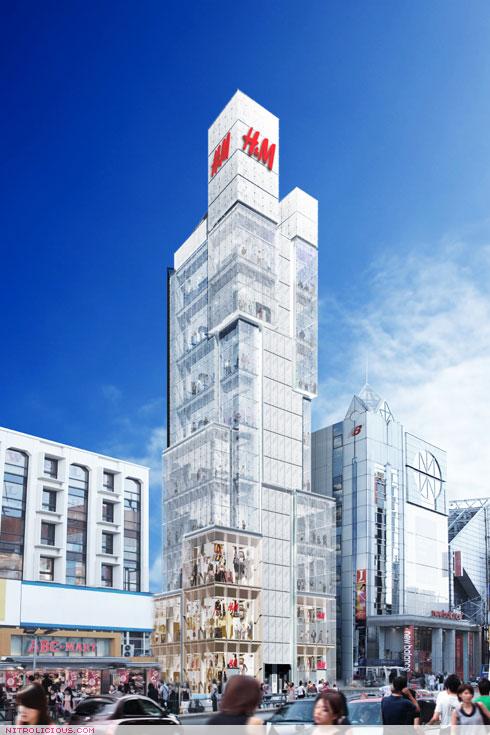 H&M TAKES THE STEP INTO JAPAN
H & M Hennes & Mauritz AB has signed a contract for its first store in Japan. The store will be located in the best business location in one of Tokyo's prime shopping districts, Harajuku. The building is under construction and the opening is expected in the autumn of 2008. The selling surface will be around 1,500 square meters. H&M is negotiating for other contracts in Tokyo.
Japan is an exciting market for H&M with fashion conscious consumers with great spending power. With a population of 128 million of which almost 13 million in Tokyo, we see great opportunities for expansion in this part of the world says Rolf Eriksen, CEO of H&M. – H&M
Wow, this is a def big step and I'm sure the Japanese will appreciate having H&M there! Since the Hong Kong H&M's haven't opened yet, I bet all the Chinese will pay a visit to Japan especially the celebs haha! They def picked the best spot for their first store, I remember when I visited Harajuku, everyone was super trendy and the streets are like Soho NY. Luv it, I miss Japan…I hope to visit there soon! If anyone's in Japan that reads this site, please take some picsssssss and send them over!
Categories: h&m
Tags: