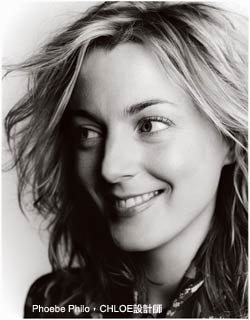 Phoebe Philo, who last January resigned from the creative helm at Chloé, appears to have already dipped her toe back into fashion, WWD has learned. According to market sources, Philo has been quietly consulting for Gap in Europe.

Reached late Friday, a Gap spokeswoman in London said: "We've been working with a number of external design consultants since we moved the design team to London this summer. The only one we're talking about publicly is Roland Mouret."

Earlier this month, Mouret's capsule collection of dresses arrived in 160 Gap stores in the U.K., Ireland and France, plus a handful of units in New York.

The company indicated it had pumped up its European design team to 35 people. "Design is the way forward on the high street," Stephen Sunnucks, president of Europe, Gap Inc. International, said at the launch of the Mouret line.

It could not immediately be learned if any of Philo's design ideas have yet landed on the sales floor of Gap stores. But the retailer's women's business, which has been lagging in Europe as well as the U.S., could certainly benefit from the design prowess of Philo, whose feminine dresses and coveted handbags helped catapult Chloé into fashion's big leagues.

Philo, who has kept a low profile since exiting Chloé, could not be reached for comment. – Miles Socha, WWD
This definitely sounds far more interesting than the collab between Roland Mouret and Gap! Everyone is in luv with the Chloé Paddington Bag and Boots that Phoebe designed (I'm a proud owner of the bag), so hopefully this collab will work out with Gap and we'll see some hot pieces on the shelves!
Categories: fashion
Tags: