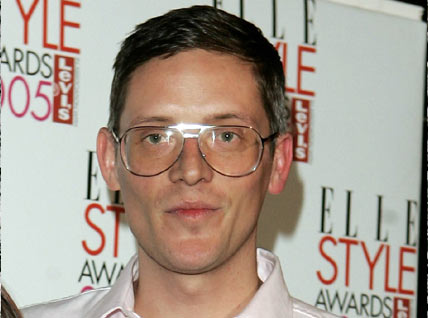 Giles Deacon is adding another string to his fashion bow, designing the luxury women's collection for British fashion and tailored clothing brand Daks.

Deacon will show his first collection, for fall 2007, in Milan next February.

"I've loved their fabulous tailored pieces since I was at college, and I loved the idea of working with a true British luxury brand. And it doesn't hurt that they have royal warrants," Deacon told WWD. "I want to transform it into an ultramodern British tailored clothing collection. There will be a lot of coats, jackets, suits — and I hope I can pop a few frocks in there, too."

Bruno Massa, managing director of Daks, said in a statement late last week that Deacon "is one of the most exciting designers working in London today, and I am delighted he is bringing his talent to Daks."

Deacon said he wants the luxury collection, ultimately, to be globally attractive and not simply a "pastiche" of British style. "I am so excited about working for Daks. I've seen some of the fall prototypes — all made in Italy — and they are just amazing," he said.
To be honest I'm not familiar with Giles Deacon, but just for all the Deacon fans, hope its a good one! 
Read the full story after the jump…
Deacon will replace Tiziano Mazzilli and Louise Michielsens, the founders of London fashion label Voyage, who have designed the collection for the past two years. His contract is for two years, and he will be focusing exclusively on the high-end line, which shows on the Milan runways. He said he'd be working on bags and shoes as part of the line.
Daks' most important markets are Europe and the Far East. The line does not wholesale in the U.S., although Deacon said he'd love to see it sell there. "The U.S. would be a great place to push into," he said.
Asked whether he was stretching himself in too many directions, the designer insisted otherwise. Deacon already designs his signature collection, Giles, which shows in London, and he is working with British high street retailer New Look on a full clothing and accessories line that will bow for spring 2007.
"We're very organized in the studio — it's a bit of a military operation and each of the lines we work on is miles apart from the other, so I don't think there will be any confusion between them," he said. "We thought long and hard about taking on Daks, and we knew we could dedicate a great team to it — like we do with the other lines. Also, I enjoy hopping from one project to another."
Although Daks' roots are in Britain, the company is owned by the Japanese Sankyo Seiko Group, which launched the luxury collection two years ago. Sankyo Seiko tapped Mazzilli and Michielsens to design that collection.
The luxury collection is currently sold at Daks' flagships in London and Tokyo, but a spokeswoman for Daks said the distribution for the Deacon line was "under review."
The spokeswoman added the collection designed by Deacon was expected to achieve sales of between 4 million and 8 million euros, or $5.2 million to $10.5 million, in its first year. Prices for the line are likely to be similar to the current luxury collection, which includes cashmere knits at 600 pounds, or $1,160, and wool jackets at 800 pounds, or $1,545.
She added the luxury collection makes up a small proportion of Daks' overall turnover, which also includes a full ready-to-wear line at lower price points. The company also introduced a men's luxury collection in June 2005, which is designed by Bruno Montgomery.
Daks' retail sales for the 2005 fiscal year were 500 million pounds, or $966 million, the majority of which were in Asia. – Samantha Conti and Nina Jones, WWD
Categories: fashion
Tags: