Rachel Zoe & Nicole Richie
Reformed wild child Nicole Richie is turning over a whole new leaf, starting with entering a clinic to address her problems in gaining weight and now sacking her famous stylist Rachel Zoe. Zoe has played a major role in the socialite's life over the last couple of years, helping transform her from trashy teen to fashion plate, but now it seems Nicole no longer needs her mentor. An insider said Nicole "wanted to surround herself with positive people and influences" and that presumably didn't include former confidante Zoe. With clients like Nicole, Mischa Barton, Lindsay Lohan and Keira Knightley, the powerful stylist was responsible for defining young Hollywood's boho luxe look. Nicole has hired a new stylist – Cristina Ehrlich, who's dressed Penelope Cruz – to pick an outfit for the American Music Awards, where she'll be introducing a performance by dad Lionel Richie. – Glamour UK
Wow, what a suprise that Nicole is booting Rachel Zoe!! Nicole's new stylist, Cristina Ehrlich usually works with another stylist called Estee Stanley, these 2 LA stylists are known for handpicking red carpet gowns for celebs like Penelope Cruz, Demi Moore, Eva Mendes, Jessica Biel, Mandy Moore, Elisha Cuthbert and the Olsen Twins. They also have their own line called Miss Davenporte and a new line of custom designed, specialty lingerie for Frederick's of Hollywood that launches in stores this December. Styling such elegant celebs, I'm sure Nicole will turn out great!
Check out Nicole in a Vintage Christian Dior dress to the AMA's on November 21st, dressed by her new stylist, Cristina Ehrlich after the jump…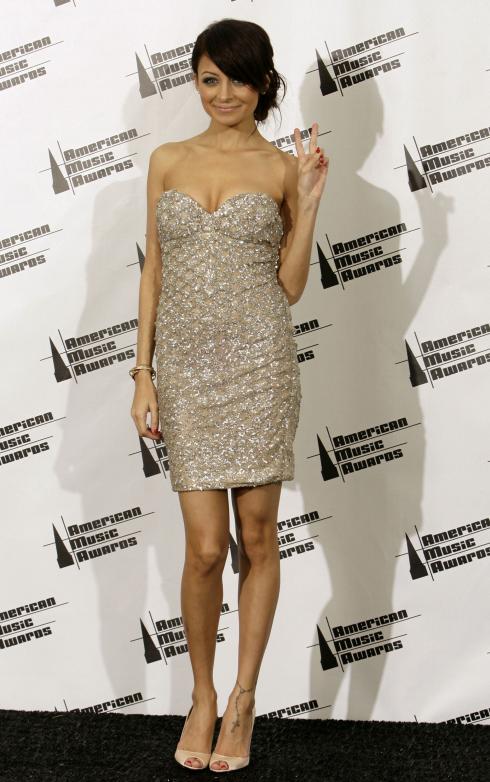 Nicole looked so glam and gorgeous at the AMAs! Luv her dress and look at those boobs, she's gained some weight back and its just great news!
Categories: celebrities fashion
Tags: