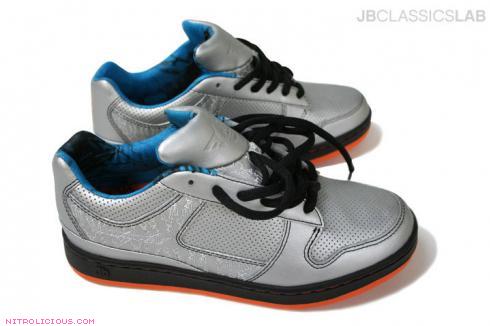 JB-H06-Getlo-LB
JB Classics introduces the London Broken Bridges from the Getlo series for holiday release. Including various appliqués & patterns, with many influences including the falling of the London Bridge.
Details include perforated leather, laser with print overlay, contrast stitching, iced slate soft action leather, electric blue smooth leather lining with a tie-dye application, individually hand numbered & limited to 300prs worldwide. Graphic pattern consists of Grenadier Guards gripping their muskets. Will be available in sizes for the ladies & the gentlemen.
JB Classics Lab™  Trooping the Colours…Release date this Holiday '06…stay tuned for additional colorways…
Bigups to my gurl, Mdot, keep designing them goodies for us ladies! Luv the perforated and silver! Come back to NYC soon, so we can shop again!!
More pics after the jump…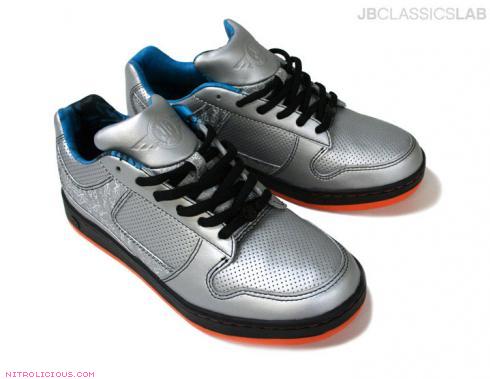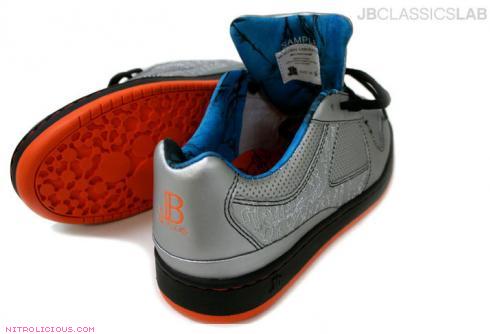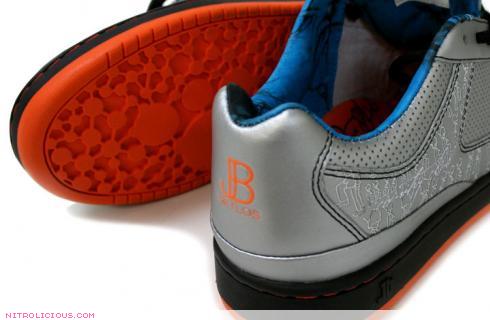 Categories: kicks
Tags: