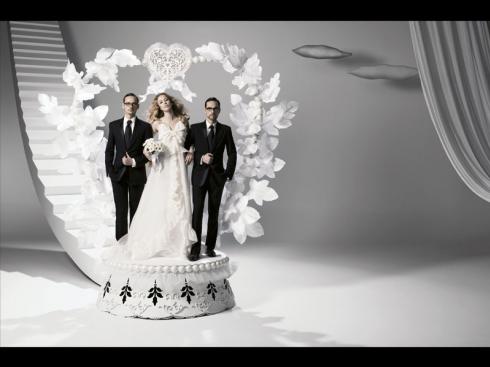 So today is the kick-off for the Viktor & Rolf for H&M collaboration at all the H&M stores! If you didn't want to wait in line, like me, there are plenty on ebay (but of course the prices are higher). I heart ebay!!! But if you think about it, it actually may work out the same. If you waited overnight or X amount of hours the night before, you get lack of sleep and in the morning for those that have work, miss work or go in late. Haha well at least that's how I try to make myself feel better.
Does anyone know if they sold the women's oxford shoes from the fashion show? If anyone has extra stuff in size 4 or 6 please holla at me, I might be interested in a few items, if not ebay it is!
*I see some people using the H&M images from my site with my tag on ebay, please note that I am not selling any of these items on ebay. I didn't even go yet haha, just thought it was funny!
Peep ebay auctions after the jump…
Tags: