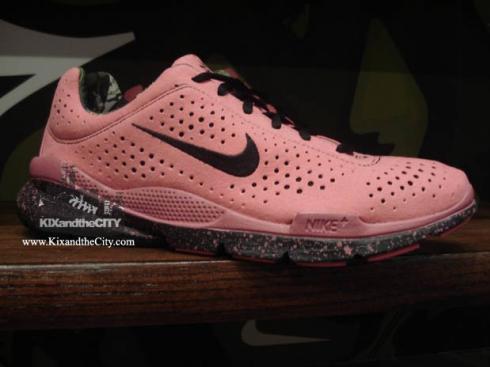 Lance's limited edition Air Zoom Moire+ hits the ground running
Greatness is infectious. It inspires us to continually push the boundaries of possibility. And no athlete is greater or more inspirational than Lance Armstrong. Always searching for the next challenge, Lance has set his sights on running the NYC Marathon – his first ever.
In celebration of his effort, Nike has been inspired to redesign the Air Zoom Moire+. The first shoe to add rhythm to running, the Air Zoom Moire+ was also the first shoe on Lance's feet as he began training. Running with the Nike+ system lets Lance synch the Air Zoom Moire+ to his iPod Nano, giving him the ability to track integral feedback such as mileage, pace and calories burnt. On top of that the Nike+ system also adds musical motivation, allowing Lance to rock his runs.
Now the shoe that helped revolutionize running will receive a makeover to commemorate the next chapter in Lance's legendary life.
Look for the 10//2 pack at Nike Tier O Accounts starting November 4, 2006.
Categories: kicks
Tags: